Setting a New Year's resolution can give us focus, or it can add pressure and feel stressful. We've all been there. One minute we're creating a self-improvement challenge, and the next, we're overwhelmed by all the things we believe we ought to fix.
At the end of every year, there is a flurry of articles repeating the phrase "New Year, New You!" as if it were a mantra. So as the new year looms, it's hard to avoid the idea that we need to shed our "flawed" 2020-selves and transform into a "better" 2021 version. However, we don't think you need a new version of yourself. We like the way you are!
We believe it's helpful to deemphasize reinvention and focus instead on maintaining a consistent level of self-care and love. However that manifests for you, we would love to be there for you.
We've gathered some advice from our team and a variety of resources and divided them into categories based on areas you may want to concentrate on in the coming year. From acupuncture and herbs to local clinics and studios that we adore, from fitness to fertility and more—this is our official guide to self-care and wellness for 2021.
Click below to jump to a specific section:
Overall Wellness Tune-Ups
Check-in with your practitioner.
With the busyness of the holiday season behind us, we want to take this moment to remind you to stop, breathe deeply, and listen to your body. How are you feeling? We are here to help you fine-tune your health in any way you need, whether that means giving your energy levels a boost, helping you to relax and sleep well, supporting your immune system through the seasonal shifts, guiding you through your fertility journey, and more. We're available both virtually and in-clinic so that we can support you wherever you are!
Stock up on the essentials.
You can take your health in hand at our shop, too! We've curated a selection of accessories, tools, and products that we not only love and use ourselves but that we also recommend to our patients regularly. From Prenatals designed by Yinova founder, Jill Blakeway, along with other key vitamins and supplements, to essentials like our new Ear Seeds Kits – we have scoured the country looking for products that are quite simply the best and placed them all in one convenient place.
Use code "

new year

" as you check out for

10%

off of our

Ear Seeds Kits

! Our new

Ear Seeds Kit

comes with a map of the ear and useful acupoints that target everything from stress to reproductive health to pain management. Plus, you can get advice from your practitioner on even more valuable points you can use!

(Offer ends 1/15/2021.)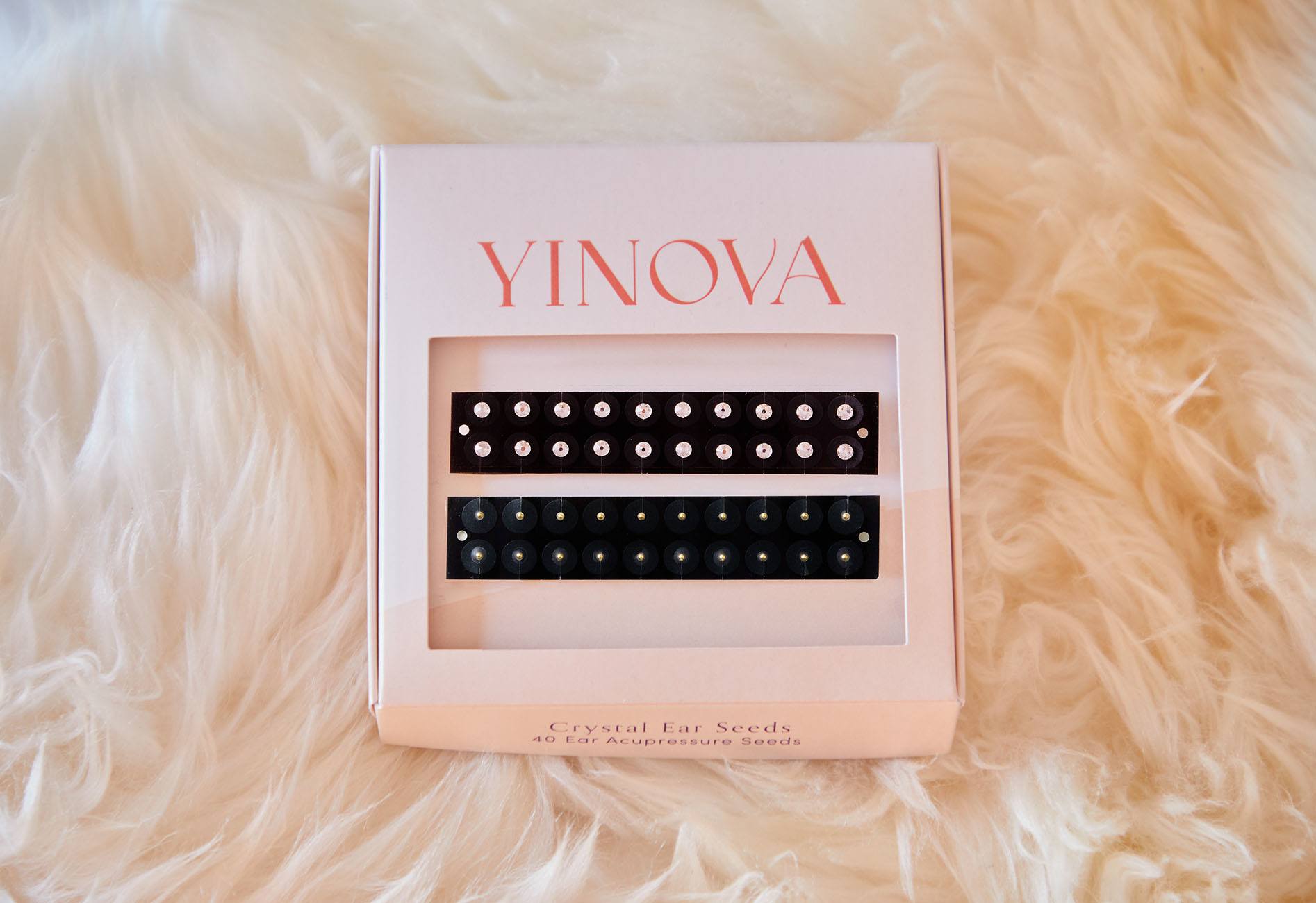 Self-Care
Find the perfect tools to support your self-care routine.
Let's be real, 2020 highlighted (among many things, of course) the importance of looking after yourself, or even just taking a moment to pause. We created our self-care collection to help you do just that! From energy clearing sage bundles to jade and rose quartz facial tools, beautifully made essential oil blends, to our patient's favorite body stones – we have everything you need to take your self-care game to the next level.
Use code "

new year

" as you check out for

10%

off of any item(s) from our

Self-Care Collection

!

(Offer ends 1/15/2021.)
Review your skincare routine.
We'd like to share a recent discovery with you! Veracity is a skincare company with an individualized approach. Their skincare and wellness platform creates personal recommendations based on information about your hormones and other biofactors that impact skin and health. The result is a selection of products that are best suited for your unique biochemistry. We like this company because, in addition to creating an innovative line of skincare products, they're also building a community of like-minded people seeking to live life to the fullest and support their body, inside and out.
Immunity Support
A healthy immune system is intelligent and flexible. Here's how to support it.
Over the past year, we've all been bombarded with articles about how to "boost" our immune systems. But what if we told you that one of the best things you could do for your immune system is to focus more on its ability to modulate rather than endlessly "boosting" it? Immunoflexibility is something we're passionate about here at Yinova. A healthy immune system meets challenges intelligently without over-reacting. We can help support this fine calibration through tailored herbal formulas that consider your circumstance and the unique pressures your body deals with. We change our treatment plan and your herbal prescription as your internal landscape changes. In that way, we're able to meet your body where it's at and navigate you towards your health goals.
Add a little extra support.
In addition to a herbal formula prescribed by your Yinova practitioner to support your immune system's innate intelligence, some specific vitamins & supplements are also helpful. You can either take them in pill form or consume them through foods.
Go With Your Gut.
We always ask our patients about their digestion because poor digestion or a disrupted microbiome can be at the root of a wide range of issues from a weak immune system, hormone imbalances, a sluggish metabolism, or mood swings. One of the best ways to support your digestion is to eat plenty of probiotics, which help rebalance healthy gut flora. In our experience, it's best to get some of these probiotics from food, as well as from probiotics pills. Eating foods such as kombucha, sauerkraut, miso, kimchi, and yogurt. One of Dr. Jill Blakeway's favorite ways to consume probiotics is through yogurt; you can find her recipe here.
Fitness
Find a supportive exercise class.
Our friends over at Xtend Barre, near our Brooklyn Heights location, offer barre classes that the Yinova community loves! They are caring, compassionate folk, and they have created a safe space for anyone to take part, from first-timers to the newly pregnant and everyone in between. They're currently offering 1:1 classes in-studio and many virtual classes.
Try it out

! Xtend is offering our community

ten days of unlimited virtual classes, for free! Just email bk@xtendbarre.com and let them know we sent you.
Support Your Body's Recovery.
Many people find that they experience muscle pain 24–48 hours after intense exercise, but did you know that stagnant blood and qi in the muscles are the roots of that pain from a Chinese medicine perspective? We can help prepare you for an uptick in exercise by giving you herbal formulas packed with qi tonics and blood moving herbs. With more qi and better circulation, your body can move debris in the muscles, reduce inflammation, and reduce the possibility of injury or muscle soreness! We can also help post-exercise by using acupuncture, cupping, moxibustion, tui na massage, and Chinese herbs to help move the muscles' stagnation and relieve pain and stiffness.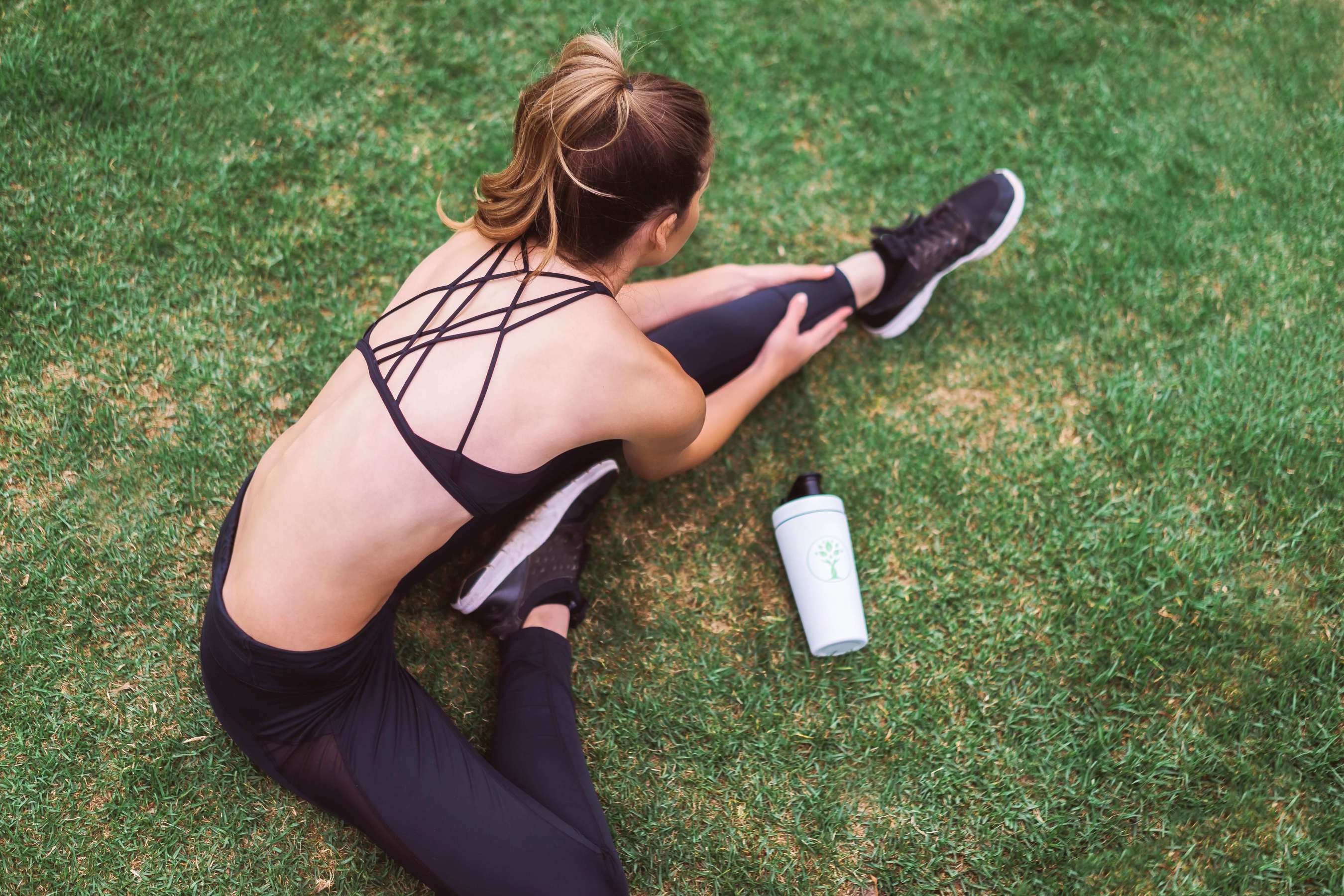 Alongside the use of Chinese medicine, physical therapy is a great addition to a recovery plan. Our friends over at SPEAR Physical Therapy recognize that no two people are alike and create a custom plan for each individual. They offer Occupational Therapy, Pediatric care, and Pelvic Floor Therapy to name a few!
Cycle Support
Reclaim your rhythm.
Many of our patients come to us when they feel off-kilter and tell us that their cyclical patterns, be they menstruation, sleep, mealtimes, have run amuck. Human beings are rhythmic creatures, and our bodies function best when they have a predictable routine. If you find that your menstrual cycles are irregular, or you're waking up at 3 am, or craving sweets late at night, we can help you to restore some order. Our team at Yinova can provide you with a personalized program and work with you to find solutions for the kinds of conditions that throw your rhythm for a loop, be they anxiety, headaches, digestive problems, menstrual irregularity, or metabolic issues. They can also suggest lifestyle adjustments that will help to restore order if your rhythm just "feels off."
Try Seed Cycling.
After acupuncture and Chinese herbs, our favorite gentle way to regulate the menstrual cycle is through seed cycling. The idea behind seed cycling is that certain types of seeds can help regulate estrogen, progesterone, and other hormones. Synchronizing your consumption of various seeds with your menstrual cycle can relieve PMS, regulate the menstrual cycle, support fertility, and reduce hot flashes. Used in conjunction with regular acupuncture and supportive herbs, it can be a gentle way to address hormone imbalances.
Fertility
Prepare Your Body: Yinova's 3 Month Program.
Studies have shown that it takes your ovarian follicles around 90-120 to develop before they're mature enough for ovulation. In Yinova founder Jill Blakeway's book, "Making Babies: A Proven 3-Month Program for Maximum Fertility," she refers to that period as a "pre-mester" and suggests that working on your health before getting pregnant can improve the quality of the egg that will create the embryo and support a receptive uterine environment. Here are some ways you can do just that! To learn more about our approach to fertility, head here.
Throughout this 3 Month Program, we recognize how important it is to work in collaboration with different fertility professionals. We work closely with all of the fertility practices in New York and are grateful to be able to work in partnerhsip with practices that share our belief that the best care is individualized and integrative.
Know Your Fertility Type.
After decades of working with fertility patients & identifying key patterns, Dr. Jill Blakeway created The Five Fertility Types to help her patients understand the root causes of their specific fertility problem and to offer more tailored solutions, rather than a "one size fits all" approach. In her book, Making Babies, Jill simplifies the complexities of Chinese medicinal diagnosis so that readers can identify their Fertility Type and support their bodies to heal. Learning more about your Type allows you to understand your own situation and follow a plan to correct any imbalance and improve your fertility.
Pick up Our Fertility Type Tincture.
Our fertility tinctures were designed byJill Blakeway and are based on formulas that we use in our clinic to treat our patients. You can find out your Type by reading Making Babies, asking your practitioner, heading to our Fertility Types page, or taking our Fertility Type quiz.
You can find our tinctures through our Fertility Types Guides, online in our

Fertility Collection,

and

in-clinic.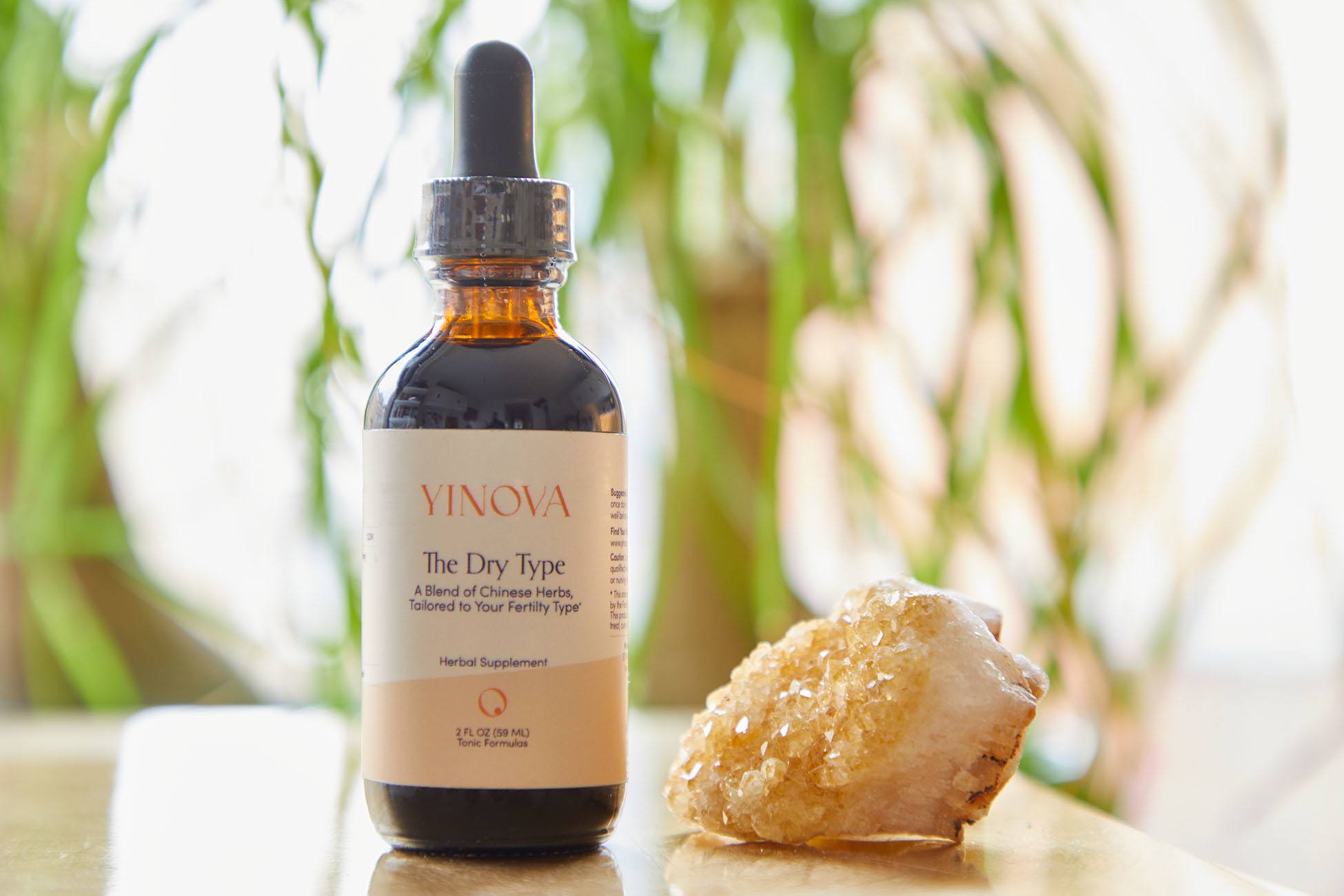 Join Our Coaching and Support Group for Fertility.
Whether you've been trying to conceive, have been using ART, are about to try naturally, or are just beginning to start Assisted Reproductive Techniques, this 8-week group has proved incredibly valuable and helpful for many of our patients at all stages of the journey. Learn more about our coaching and support group here! If you'd like to talk more about the group to see if it will be a good fit for you, you can feel free to reach out to Emma anytime: emma@yinova.com
Sign up

: our next group will take place on Wednesdays from 8-9:30 pm ET from February 3rd to March 31st.

You can sign up here

, under the workshops tab.
Pick up some fertility essentials.
Designed by Jill Blakeway, our patients love the Yinova Prenatal & Pregnancy Support because the daily packets are much more convenient than rationing out supplements for the day. Plus, the vitamins are formulated in a way that maintains the proper molecular structure, so the body can better absorb the nutrients.
We're also very excited to be carrying pregnancy tests, ovulation tests (here's a blog on how to use them!), and fertility-friendly lubricant from our friends over at Natalist. You can shop the Natalist collection, and more, over on our shop!
Pregnancy
Lean On Your Practitioner for Extra Support.
We are overjoyed when our fertility patients become pregnant. We have been rooting for them to reach this goal, and we're here to help them with the next part of the journey. As you assemble a team to support your pregnancy, an acupuncturist trained in obstetrics is a great way to round out your medical care. Acupuncture can relieve common pregnancy problems like nausea, back pain, insomnia, skin rashes, headaches, and swollen limbs. And your acupuncturist can use acupuncture, exercises, dietary advice, and herbs to support your pregnancy and make it as comfortable and enjoyable as possible. As you get closer to your estimated due date, your acupuncturist will help prepare your body for labor and delivery. Whether you're planning a natural birth, an epidural, induction, and/or cesarean: regular acupuncture in the third trimester helps prepare your body for a smooth delivery and healthy postpartum.
We can do much to support you as you navigate the new changes to your body through guided support from home, in-person acupuncture treatments, and prenatal massage.
Build Your Pregnancy Care Team.
A birth and/or postpartum doula makes a fabulous addition to a birth team. An experienced doula will have supported parents in all types of settings – home births, hospital births, cesarean deliveries, single parents, LGBTQ+ parents, full-term pregnancies, premature births, multiples, and losses. A trustworthy doula who will advocate for you can be invaluable. Head to our article on reproductive justice for a list of doulas we trust (as well as some additional resources).
Postpartum
Find Support Through Chinese Medicine.
After delivery, it's common to find that focus has shifted to the new baby in a way that can leave new parents feeling unsupported and lost. At Yinova, our goal is to offer you the support you need as you adjust to the physical and emotional challenges of being a new parent. Whether you are recovering from a Cesarean section, need lactation support, or are anxious and sleep-deprived, here is our resource guide on all the ways Chinese medicine can play a supportive role during the postpartum period.
Nourish Yourself.
Eating nourishing and supportive meals is easier said than done, especially in the postpartum period. Our friends at Nouri have created a meal delivery service rooted in science, inspired by Chinese medicine, and adaptive to your stage of pregnancy from trying to conceive through postpartum. You can learn more about their approach here.
Try it out

! Use the code

YinovaxNouri

for

$50

off your first order! (

Eligible for new customers on meal plans $150 or more.

)
Know How To Ask For Help.
Over the last decade, there has been a flurry of attention given to perinatal mood and anxiety disorders (PMADs), otherwise referred to as postpartum depression. In fact, 1 in 5 new and expecting parents experience PMAD. There are many resources out there that can provide you with extra support. Our friends at the Motherhood Center recently wrote a blog for us detailing what PMADs are and what your options are if you're struggling.
You can call

The Motherhood Center

at 212-335-0034 if you or someone you know might be struggling with a PMAD. They are there to help and support you every step of the way.
Find a Community to Lean On.
We know that new parenthood can be overwhelming and may leave you with many unanswered questions. We've been there, and we understand! Here at the Yinova Center, we use acupuncture to restore hormonal balance, help with fatigue, and treat postpartum problems such as back pain or poor milk supply. Sometimes, it's just helpful to feel seen and connect with other parents who "get it." Our incredible friends over at Totum Health do just that with their monthly Totum Talks, which aim to give new parents tools for things like body-image after baby, and coping with remote learning, to maternal mental health.
Totum are currently offering an

Annual pass

to their monthly talks at 40% off!

Pediatrics
Find safe, natural support.
Parents often tell us that they appreciate using our treatments as a first line of defense for their little ones. From allergies to tummy aches, acupuncture has been used for hundreds of years in China to treat children. Pediatric acupuncture is gaining popularity in the West as parents seek more holistic ways of supporting their children's health.
Find a pediatrician that fits your needs.
"Can you recommend a pediatrician?" It's a question we get asked a lot at the Yinova Center. Different doctors suit different families, so we gathered together some thoughts that we hope will guide you as you make your choice.
One of the many clinics that we love,

Blossom Pediatrics

, offers our community

20%

off their visit. Just use code

BLOSSOM

as you check out! Founder, Dr. Gluzman, is also offering a virtual 30-day live program to reverse the symptoms and effects of chronic childhood illnesses, holistically. Enrollment closes soon; you can learn more

here.