Press
The Yinova Center is featured regularly in magazines, newspapers, and on TV and radio. We've appeared on Dr. Oz, CNN, the Early Show, The Talk, Good Morning America, NBC news, ABC News, the Real Housewives of New York, Million Dollar Listing and in New York Magazine, the New York Times which listed Jill and Noah among the best acupuncurists in New York, Marie Claire, Martha Stewart Living, Elle and Town & Country to name but a few. Jill was also the first acupuncturist to give a TEDTalk, at TEDGlobal in 2012. Read more press articles and see TV clips of the Yinova team below.
The brief selection to the right is from our press archive will give you a sense of what we do here at the Yinova Center.

For information or to book Jill as a speaker contact Emma:
Emma Thake
Director of Media and Development
emma@yinova.com
212.533.2255
Emma Thake is the voice of the Yinova community. She oversees our information-rich website, maintains our social media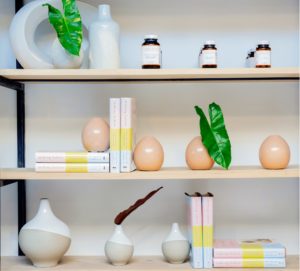 presence (instagram | facebook | twitter | pinterest), edits the Yinova blog, and produces our newsletters. She also manages our patient relations, talks to the press, organizes our speaker's series, and handles events.
She's the person to talk to if you are a member of the press and want to know more about what we do or to get background information for a story on any of the areas where we have expertise.
You are welcome to call her: (212) 533-2255 or email her: emma@yinova.com
For further press inquiries, please contact Sabrina: sabrina@sabrinalevinepr.com