Susan* was a long-term fertility patient who was overjoyed to find out that she was pregnant. "Should I still come and see you every week?" she asked me.
The answer is only if you want to. If you find acupuncture relaxing and useful, feel free to visit us here at the Yinova Center as much as you like. However, most pregnant people visit us only when they need us and I encourage them to use us as a resource coming in when they are uncomfortable.
Pregnancy is not an illness and most do not need regular ongoing treatment. However, acupuncture can be an excellent choice to address common pregnancy ailments in a safe, gentle, drug-free manner. The needles we use a small and hair-like, the treatment is relatively painless and there are no adverse side effects for either you or your baby.
The First Trimester
Fatigue
Morning Sickness
Constipation
Headaches and nausea
I end up seeing my patients quite a lot in the first trimester. Many struggle with fatigue and nausea at this time. Usually, they haven't told friends and colleagues about their pregnancy yet so they struggle to act as if everything is normal whilst feeling strange and off-kilter. It can feel like a bit of a battle. Acupuncture can help with the fatigue and has been shown in clinical trials to be effective for nausea and vomiting.
A study of women* who had been hospitalized for severe pregnancy vomiting showed that acupuncture was a useful treatment. Researchers randomly assigned 33 women* to acupuncture treatments at a specific point (PC6) on the underside of the wrist, or to sham treatments at a different spot. After two days, all treatments were stopped for two days to allow any effects to dissipate. Then the groups were reversed for two more days of treatment. Before treatment, all women* were vomiting. On day three, only seven out of seventeen women* (41 percent) receiving active acupuncture were still vomiting compared with 12 out of 16 (75 percent) receiving sham treatment. After the active and sham groups were switched, more of the women* receiving active treatment stopped vomiting. Women* also reported experiencing less nausea. (1)
I needle a variety of points for patients with morning sickness and then send them home with a tiny magnet taped to their wrist at a special nausea point. For many people, this magnet is a bit of a lifeline. I once arrived at my office early one morning to find an unscheduled pregnant patient sitting on the floor outside waiting for me. Her magnet had fallen off and she had started to feel nauseous again. She was determined to get a new one put on before work and had decided to camp out until I arrived.
Some people also suffer from headaches and migraines at this stage and find acupuncture to be a useful way of addressing them. The other common problem that pregnant people complain of is constipation. There are acupuncture points to help this although I'm also a big believer in prune juice (if you can stomach it).
The Second Trimester
Heartburn
Edema
Excessive weight gain
Hemorrhoids
Back pain
High blood pressure
The list above makes this trimester sound like an ordeal but the truth is most people feel happy and healthy in the 2nd trimester and I end up seeing my patients the least at this time.
As your bump grows, however, you may start to feel the strain on your back. If so, please come on in and see us at the Yinova Center. Acupuncture has been shown in several clinical trials to be a safe and effective way of relieving pregnancy-related back pain.
A study published in Acta Obstetricia et Gynecologica Scandinavica looked at pelvic and low back pain in pregnant women*, and concluded that acupuncture it is a safe and effective method of reducing pain without producing any serious side-effects.
In the study, 72 pregnant women* with pelvic or low back pain were randomized, during weeks 24-37 of their pregnancies, to either an acupuncture group or a control group. Women* in the acupuncture group received needling at traditional acupuncture points and "local tender points" based on their individual pain patterns and were treated once or twice a week until the child was delivered. Women* in the control group were given no stimulation.
Throughout the study, patients in both groups were asked to rate their pain weekly on a visual analog scale, and to rate their pain on a three-point scale during various activities.
Over time, visual analog pain intensity scores decreased in 60 percent of the women* given acupuncture, but in only 14 percent of the women* in the control group. Additionally, 43 percent of the acupuncture patients reported a decrease in pain during activity, compared with only 9 percent of the control patients.
No serious adverse effects were observed in the women* receiving acupuncture, and no adverse effects of any kind were noticed in the babies born to women* in the acupuncture group. (2)
We have a soothing herbal balm for hemorrhoids and can treat edema and heartburn. Along with your doctor we can help you with high blood pressure and also give you acupuncture to slow down excessive weight gain.
The Third Trimester
Back pain
Pelvic pain
Breech position
Induction of labor
It is in this trimester that acupuncture's ability to gently relieve pain comes into its own. I always caution my patients to look after their back at this time and not to lift anything heavy. The combination of your ligaments softening in preparation for labor and your center of gravity being pulled off by a big bump makes you susceptible to back injury. If you are suffering please come in and see us. As shown in the study described above, acupuncture is a great way of relieving your discomfort without having to resort to pharmaceuticals.
If your baby is breech it is worth coming in for moxibustion. There is a proven technique that involves burning an herb above the small toe that has been shown in trails such as this one to be an effective method of turning breech babies. In some clinical trials it has been found to be effective 67% of the time. Here is a link to an article on our Yinova Blog about using acupuncture to turn a breech baby and here is a one of our patients blogging about her own experience.
I'm often asked how this works and it's important to note that the techniques do not miraculously pivot the baby. What it does is relax the uterine walls a little so that the baby has more room to move. Some babies follow their instinct and use this space to move head downwards and some don't. Personally I have found it hard to get the desired effect after the 37th week.
Many OB's here in New York send their overdue pregnant patients to us for acupuncture induction. We use elector-stimulation to stimulate contractions and in many cases, this gets a sluggish labor started without the need for a chemical induction.
I always tell my patients to come in and see me in the last month of their pregnancy so that I can prepare them for labor. I do acupuncture to relax the pelvic muscles and near the big day I needle acupuncture points that help dilate the cervix. Labor is an unpredictable event so I can't promise anything but patients that we have prepared do, on the whole, seem to have shorter and easier labors.
Birth
In 2004 I worked as an acupuncturist at Lutheran Hospital in Brooklyn. At the time I was teaching students in the hospital and one of our main focuses was pain relief in labor. I had the opportunity to attend many births and was so impressed by how helpful the acupuncture could be. We started a clinical trial investigating the use of acupuncture to relieve pain during labor and delivery – a study that is still ongoing.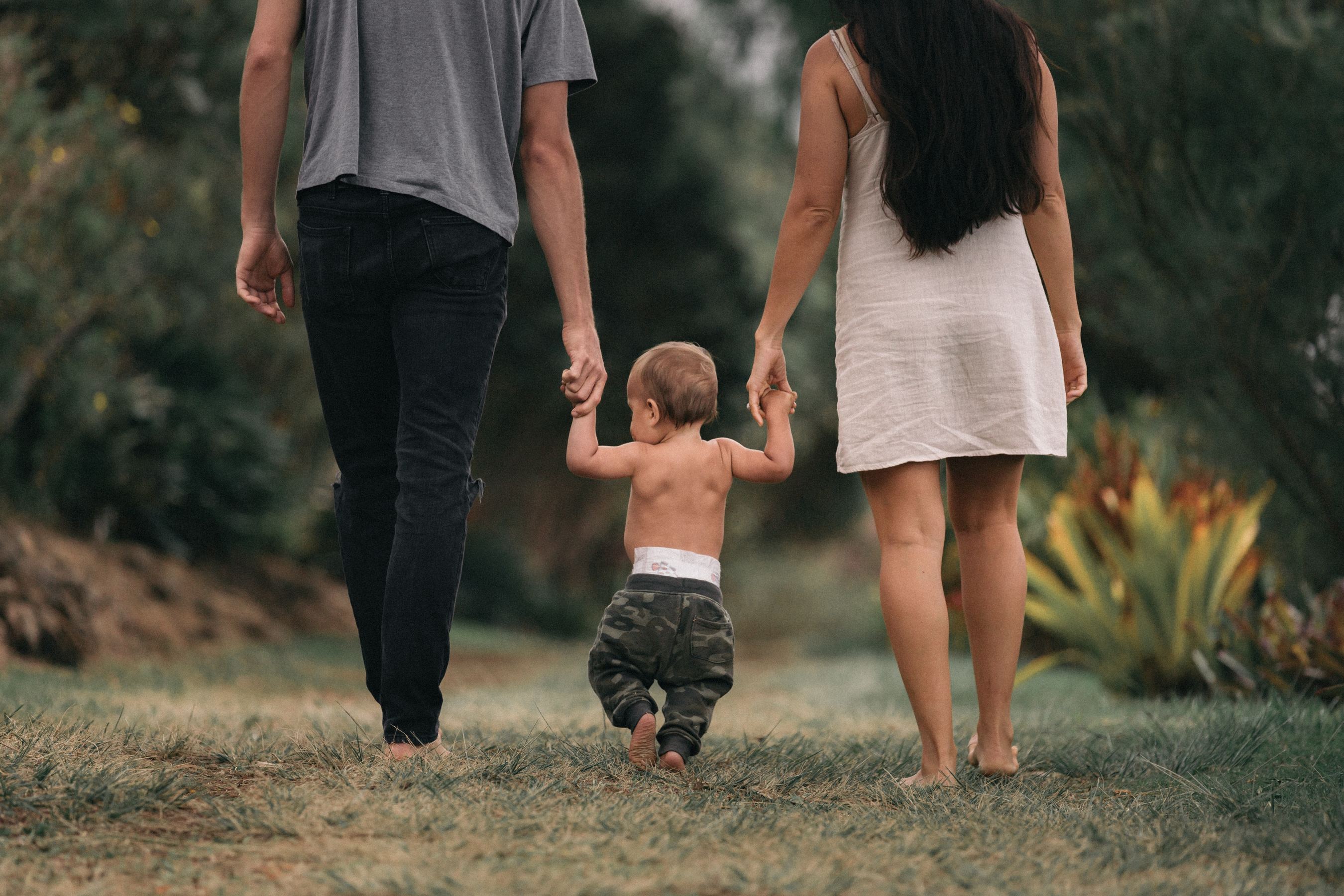 Postpartum
Poor milk supply
Anxiety
Fatigue
Depression
Pelvic and low back pain
After birth acupuncture can help restore balance in your reproductive hormones and deal with any residual aches and pains from labor. It's also a useful way of addressing the anxiety and fatigue that many new parents feel. If you are suffering from depression we encourage you to talk to your doctor but we also have very good herbal formulas, which may be useful to you at this time.
If you find that your milk supply is weak or inconsistent, acupuncture can help with flow and nourishing herbs can help with supply.
At the Yinova center we love taking care of people through all their transitions and it is our pleasure to support you at such an exciting time. I am delighted that most of our patients find pregnancy to be a rewarding and creative time. We love meeting your babies and cherish the many pictures you send us. I am so thrilled that so many of you take the time to drop by with your little ones and share with us your joy at becoming a parent.
References:
(1) Carlsson CP et al. Manual acupuncture reduces hyperemesis gravidarum. A placebo-controlled, randomized, single-blind, crossover study. J Pain Symptom Manage 2000;20(4):273-79.
(2) Kvorning N, Holmberg C, Grennert L, et al. Acupuncture relieves pelvic and low-back pain in late pregnancy. Acta Obstetricia et Gynecologica Scandinavica, March 2004;83(3):246-50.
* Language used in the studies referenced.