We talk about hormonal balance a lot here at the Yinova center; in fact, one of the most common things we hear when seeing someone for the first time is that they feel their hormones are "off" in some way: causing disruptions to their menstrual cycles, skin, digestion, energy, or mood. We see hormonal imbalances present themselves in various instances:
PMS
Unbalanced hormones in premenstrual syndrome may appear as insomnia, irritability, acne, mood swings, breast tenderness, and pelvic discomfort. Some of these symptoms can last as long as two weeks before a period begins.
Perimenopause
This can begin in the years before menopause and may present itself through irregular cycles caused by erratic ovulation, hot sweats, vaginal dryness, low libido, poor concentration, midsection weight gain, or water retention.
General Imbalances
Sometimes hormonal imbalance appears more generalized, with complaints such as fatigue, indigestion and bowel flow issues, or increased sensitivity to cold and heat. Many of us have experienced these symptoms at one time or another, and to be frank, none of it feels so good.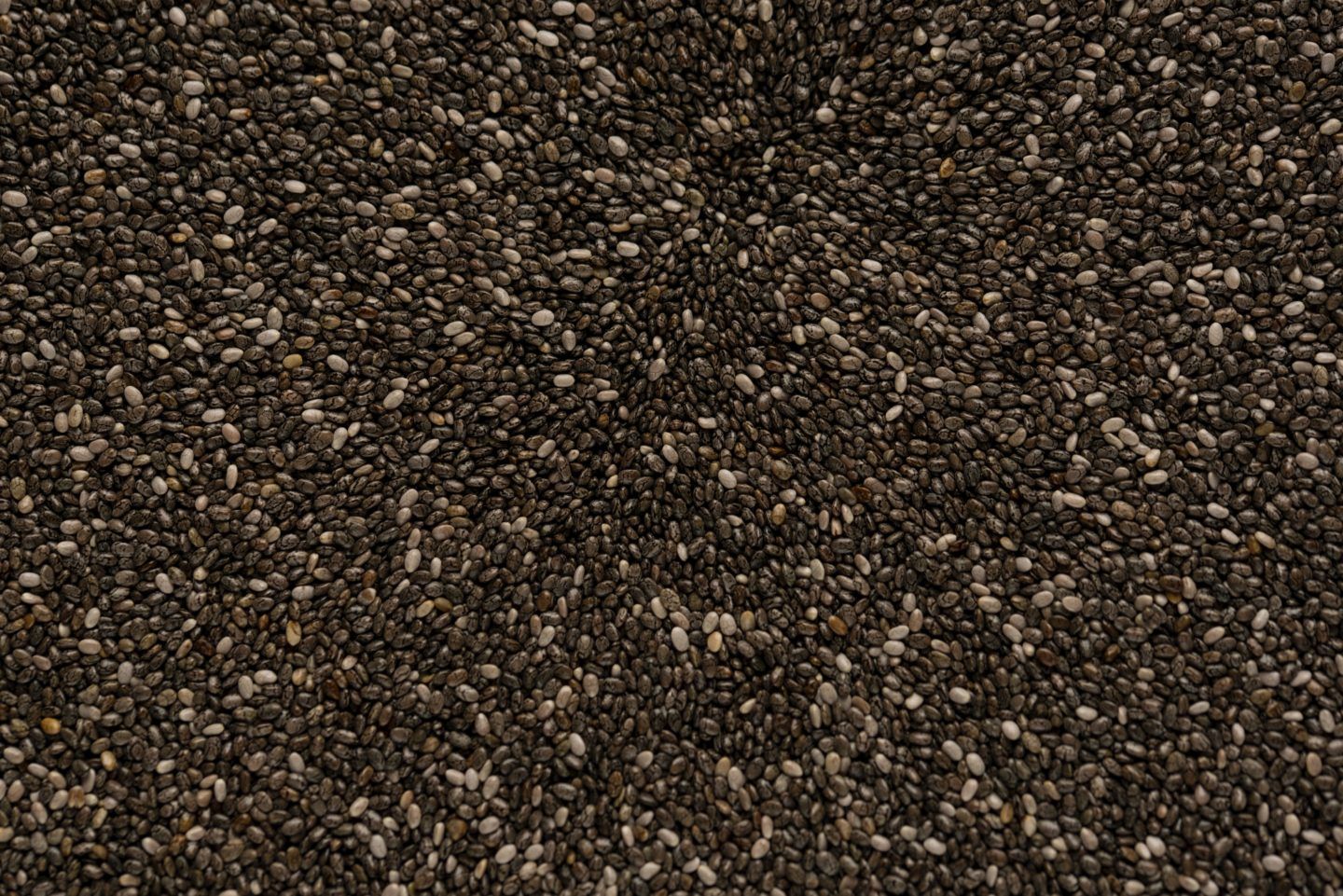 One way to support hormonal balance that I'd like to focus on today is called seed cycling. This involves eating certain seeds during two week cycles to regulate estrogen and progesterone levels. In order to understand why we use these particular seeds in the amount, order, and timing that we do, it may be helpful to read this quick refresher on hormones in relation to our cycle:
There are two distinct stages of our menstrual cycle – the follicular phase, which occurs from when a period begins until ovulation, and the luteal phase, which occurs after ovulation.
Follicular Phase
During the follicular phase, our body works to raise levels of estrogen to thicken the lining of our uterus and prepare for possible implantation. As our period begins, the follicle stimulating hormone (also known as FSH) is produced by the pituitary gland, telling the follicles in the ovaries to prepare for coming ovulation. About halfway through the follicular phase, one follicle out of many becomes the dominant, largest one, and becomes the follicle that releases the egg during ovulation.
The second half of the follicular phase is called the proliferative phase, as the now-dominant estrogen proliferates a thicker endometrial lining just before ovulation. Testosterone is also released near the end of this phase, which increases vaginal lubrication as well as increases libido. When estrogen levels become high enough, a dramatic increase in luteinizing hormone (LH) occurs, telling the dominant follicle to release the egg and ovulate within the following 24-48 hours. Once ovulation occurs, the follicle then turns into a corpus luteum and begins to produce both estrogen and progesterone.
Luteal Phase
If the egg is fertilized, the progesterone will then go on to support the pregnancy, but if no fertilization occurs, the corpus luteum breaks down around 10 days after ovulation, and the resulting drop in estrogen and progesterone signals to the body to begin menstruation. This phase is often called the luteal, or secretory phase, as the uterine lining secretes chemical messengers.The most noteworthy messengers of these are called prostaglandins, which cause the uterine muscle to contract (sometimes causing cramps) to help start menstruation; however if one is pregnant, prostaglandin production is inhibited and the uterine lining supports the newly forming embryo in other ways.
Seed Cycling
The use of seed cycling is unique because the addition of these seeds in the diet does not necessarily raise the levels of these hormones (like in hormone supplementation medications), but rather balances them. Let's break down how to seed cycle, and what each type of seed we use does:
In a typical seed cycle for a regularly menstruating person, a tablespoon each of raw/ground pumpkin and flaxseeds are eaten every day for two weeks from the day the period starts (CD1, usually ends around CD13). Right around ovulation, it is switched to a tablespoon each of raw/ground sesame and sunflower seeds for another two weeks (approximately CD14-CD28). For folks who are no longer menstruating, the same protocol is used but starts on the first day of the calendar month, or on the new moon. With an extra long, short, or fluctuating cycle, you can ask your practitioner what timing is right for you.
Why these Seeds?
Firstly, all of these seeds (especially flax seeds) contain lignans, which are phytoestrogenic plant compounds that mimic the effects of certain forms of estrogen in the body and improve estrogen and progesterone ratios. They're also known to help prevent osteoporosis and lower the rate of heart disease in women!
Some of you may be thinking, "Why do I want to introduce estrogen into my body – isn't too much estrogen bad?". There are actually many forms of estrogen, and the one that contributes to all of the "bad" estrogen-dominance symptoms (those particularly rough PMS symptoms) is called estradiol, or E2. Excessively high levels of estradiol can contribute to breast and prostate cancer, but flaxseed and other lignans suppress extra estradiol production and generate a protective metabolite to balance estrogen levels to an ideal ratio.
Flax seeds
Flax seeds are particularly beneficial for people with PCOS, as they mitigate the effects of androgens, which are the major contributors to PCOS symptoms such as hair loss, hirsutism, and acne. Another study shows that flax seed balances estrogen levels in post-menopausal women, possibly leading to a lower incidence of breast cancer. Flaxseed also has been shown to reduce breast tenderness related to PMS.
Pumpkin seeds
Pumpkin seeds are known to have great estrogen-balancing properties and have been shown to contribute to prevention of breast cancer. Pumpkin seeds also have a high level of zinc, which decreases the metabolism of prostaglandins and therefore causes a reduction of menstrual cramps.
Sunflower and sesame seeds
These seeds contain a high level of vitamin E, which is an essential nutrient for female reproductive health and contributes to progesterone production for luteal phase and early pregnancy. Sesame seeds have also been shown to reduce androgen activity and benefit hormonal balance in post-menopausal people.
Seed cycling in itself has many benefits, but if you want to supercharge it, try adding these supplements:
Omega 3
you can add Omega 3 rich fish oil during the follicular phase. Omega 3 fatty acid supplementation supports an optimal estrogen ratio, reducing cellular stress and blocking receptors from utilizing the more harmful estrogens, while also reducing inflammation and improving serotonin effectiveness to boost mood.
Evening Primrose
Evening primrose oil supports progesterone supplementation and is best to use during the luteal phase. It helps by reducing PMS symptoms like breast tenderness and menopausal symptoms like hot flashes.
For the dosage that is best for your body, reach out to your practitioner or schedule a virtual consultation and we can advise you on what's best. Happy seeding!