Wherever your mind goes, your Qi follows.
This sentiment is one that we love and use often in our practice. It's another way of saying that what you focus on, grows. And to us, it makes sense to focus on the good things. In light of that, we'd love to share with you some of the things we're grateful for this year: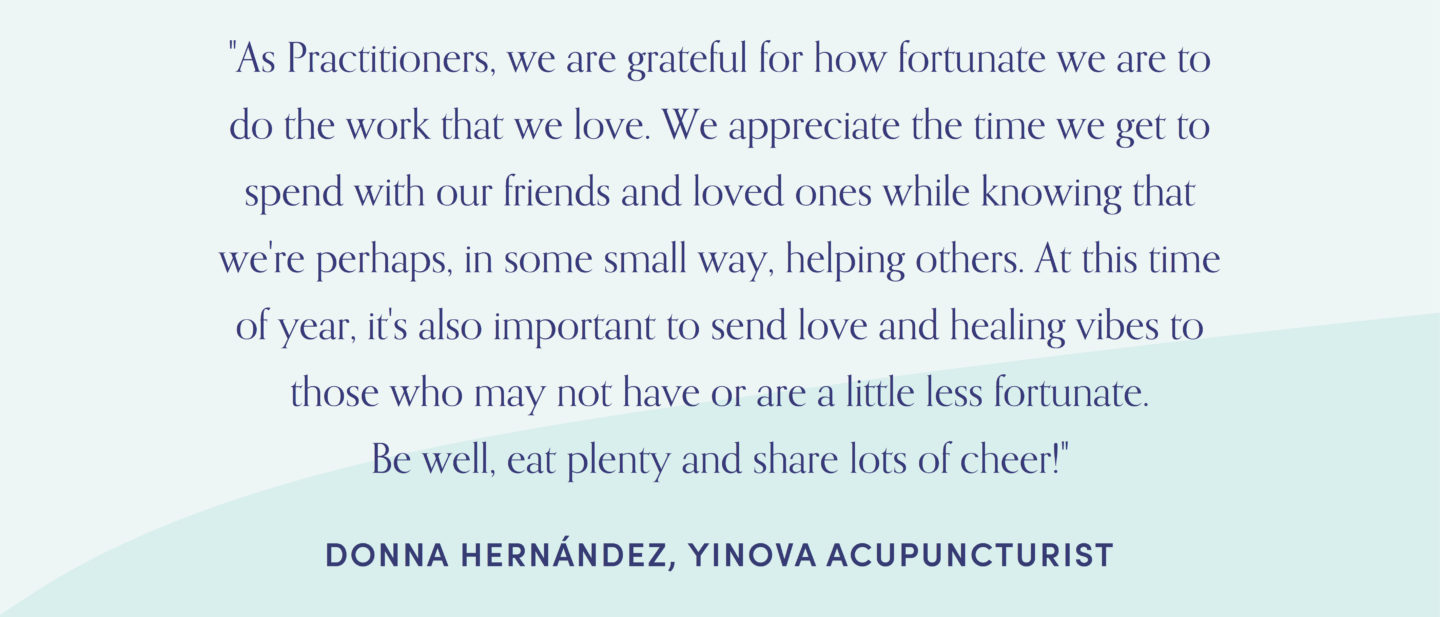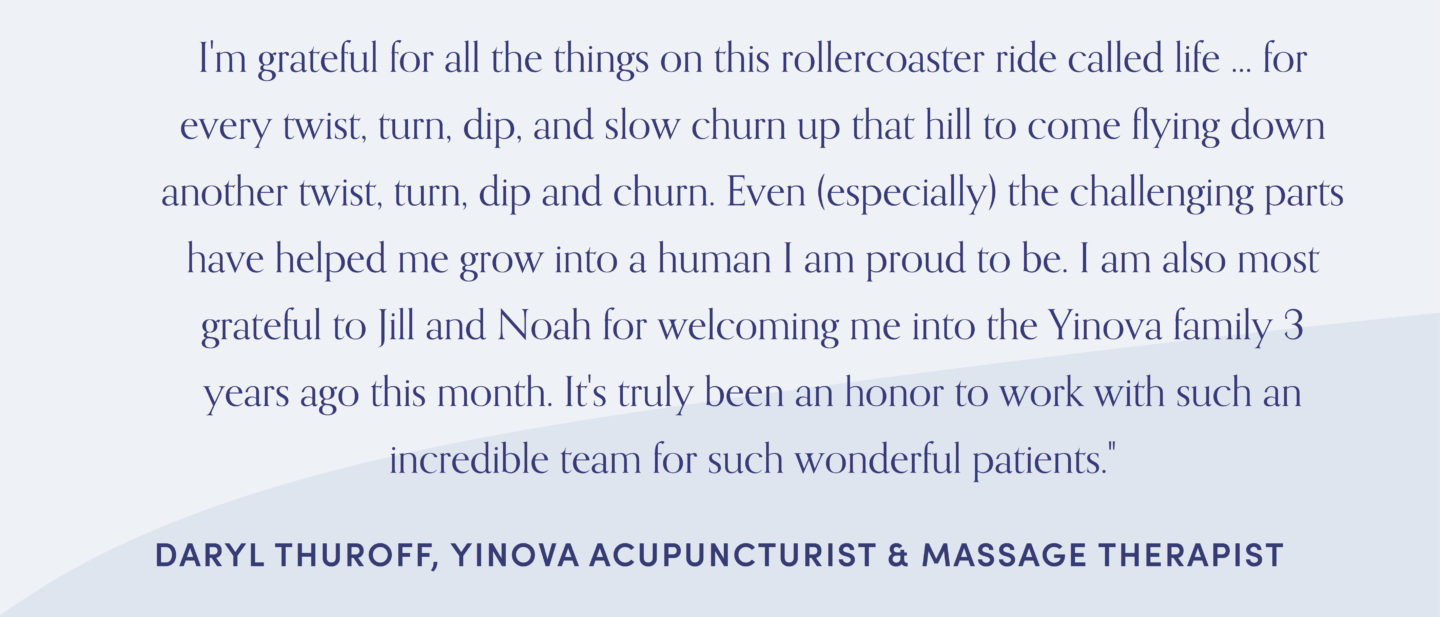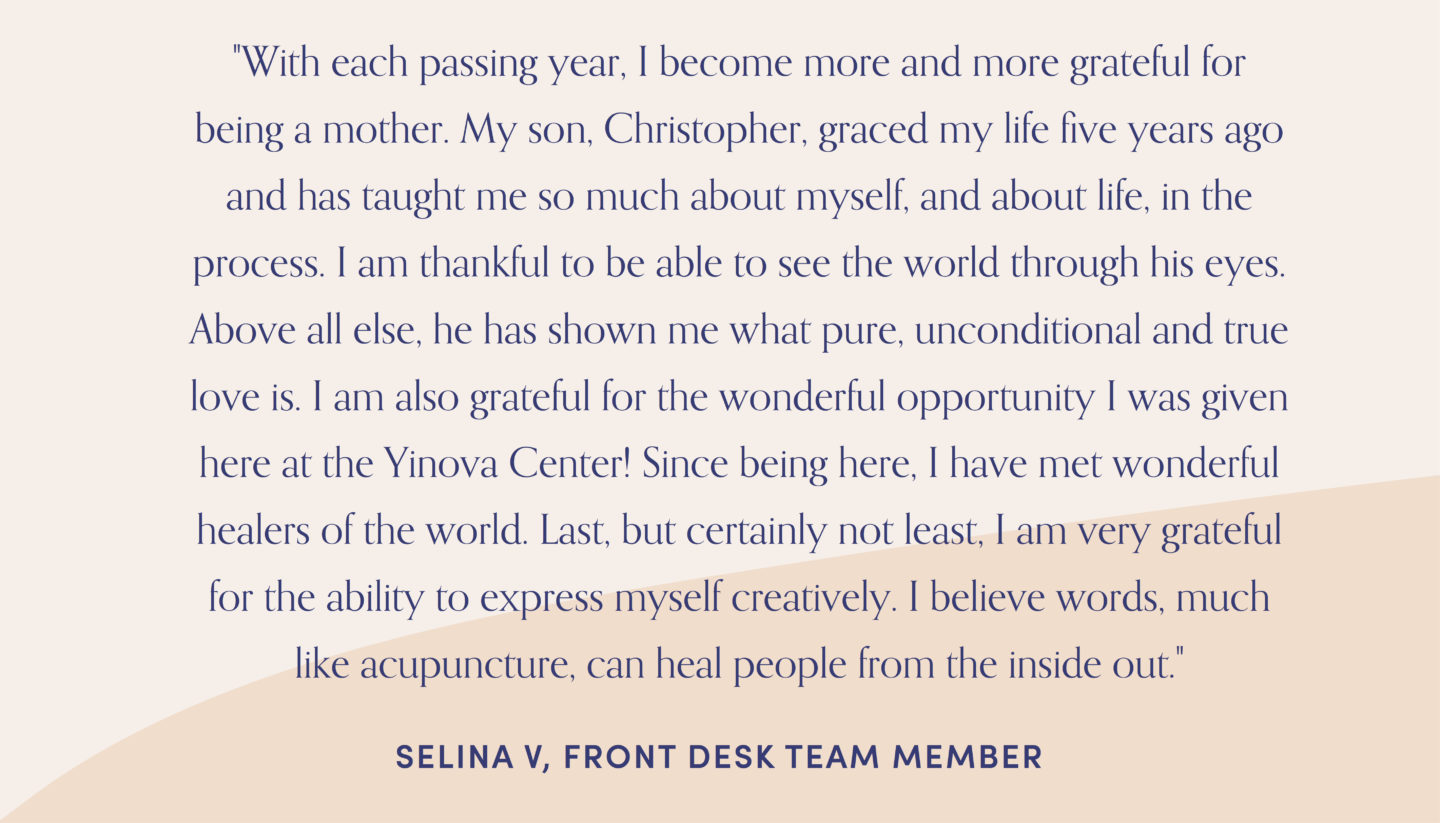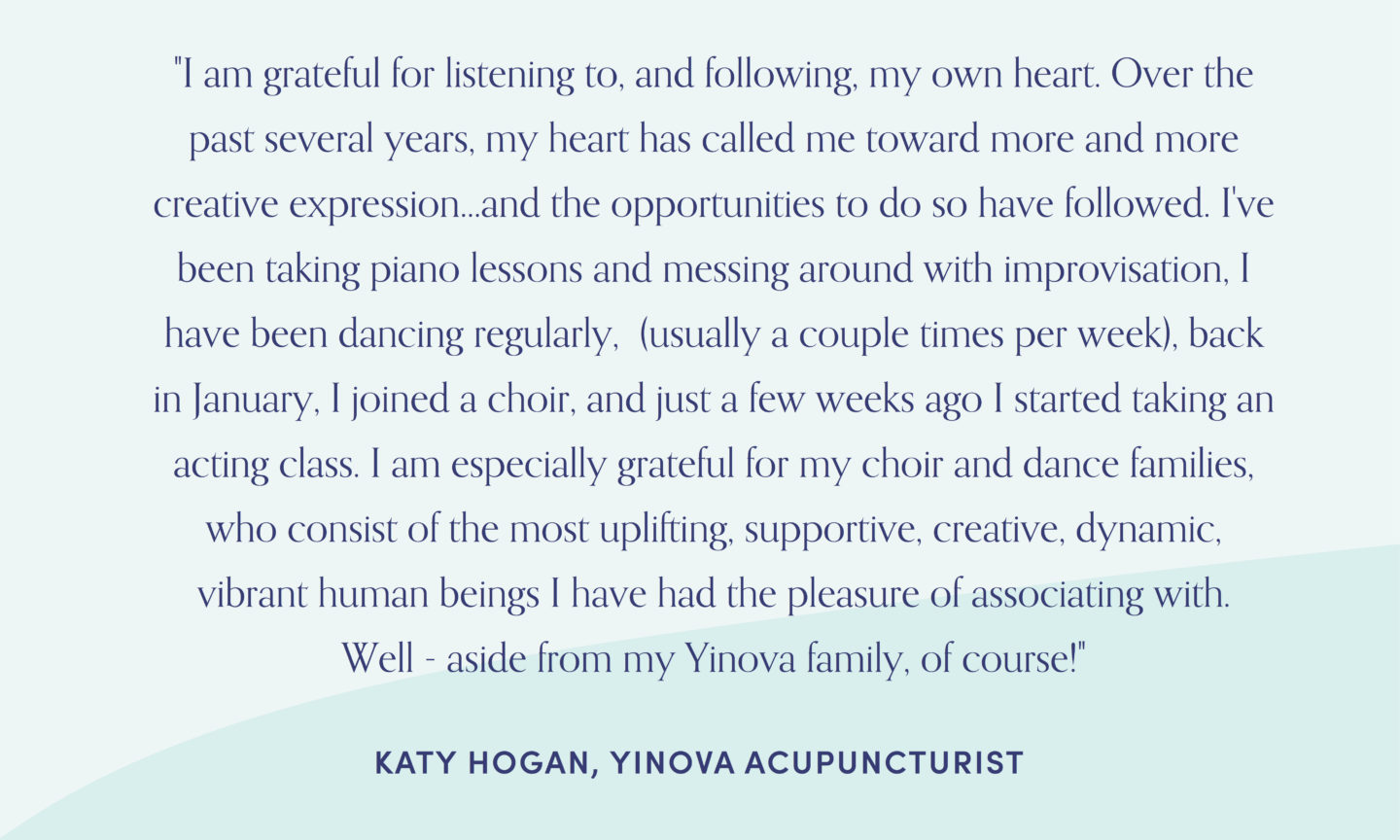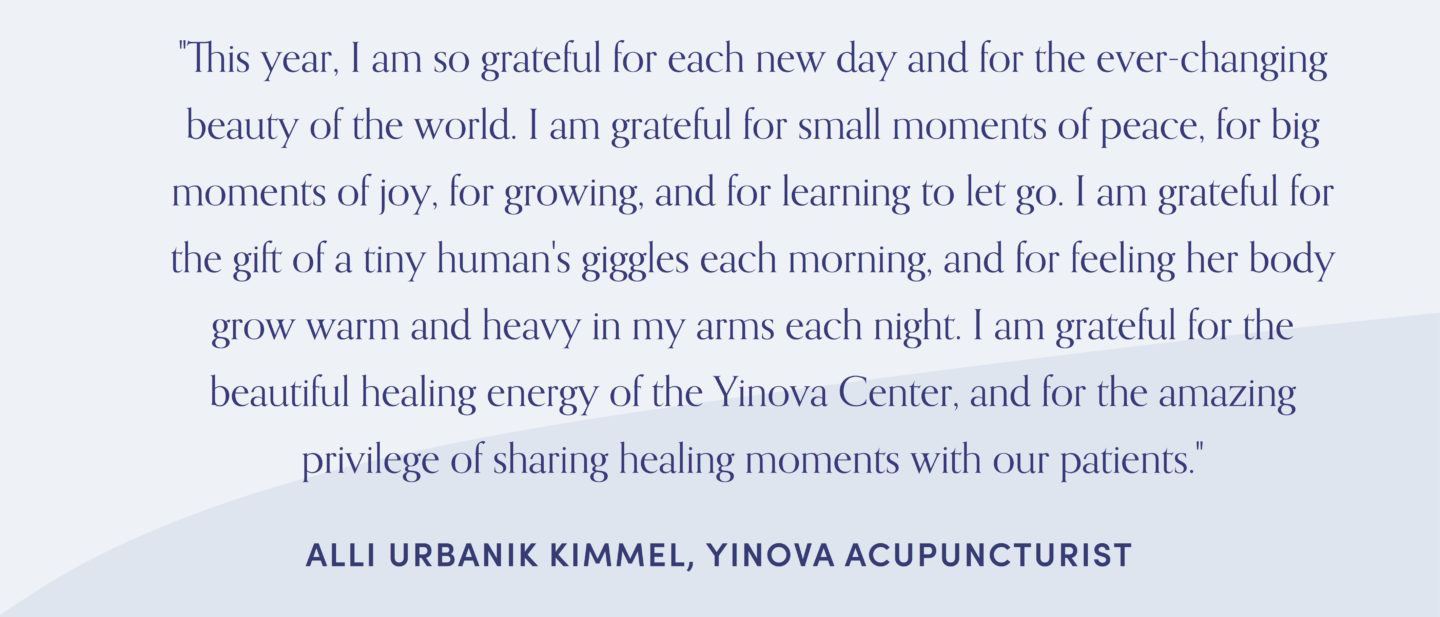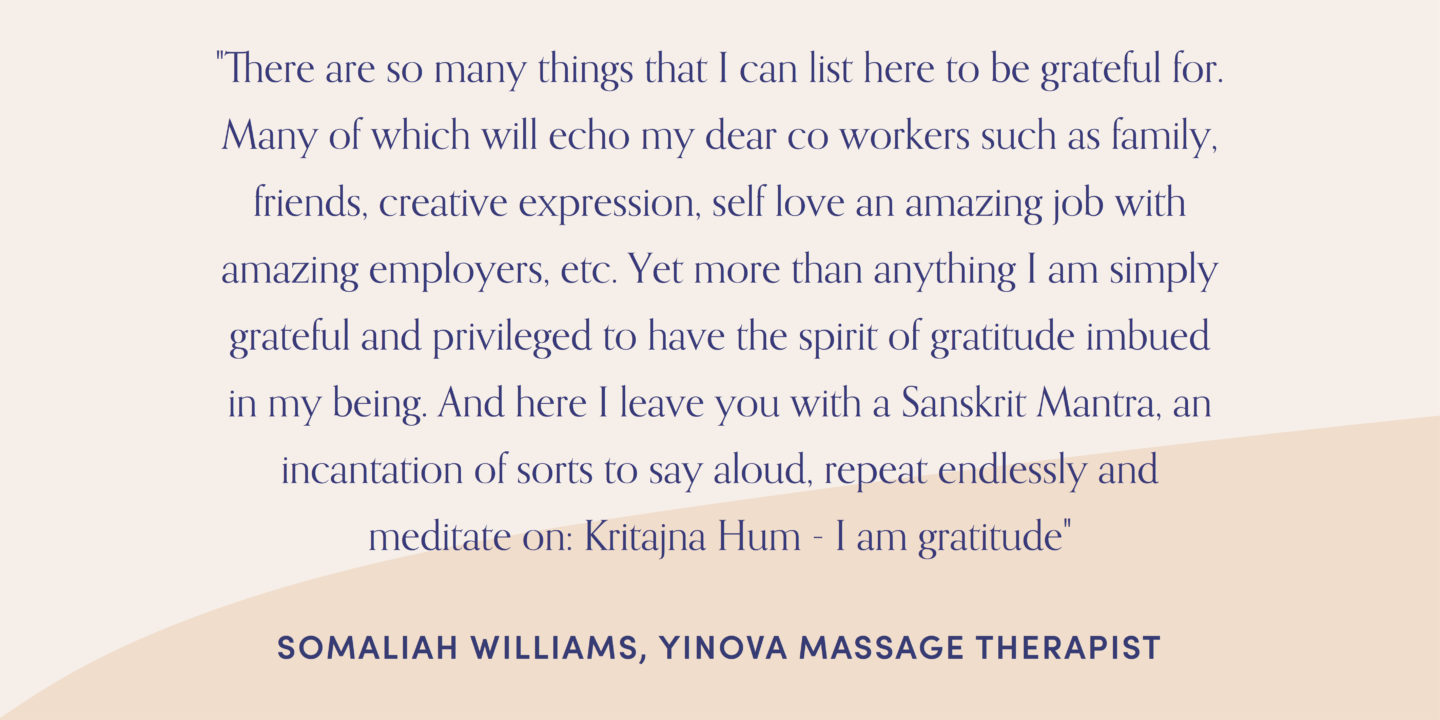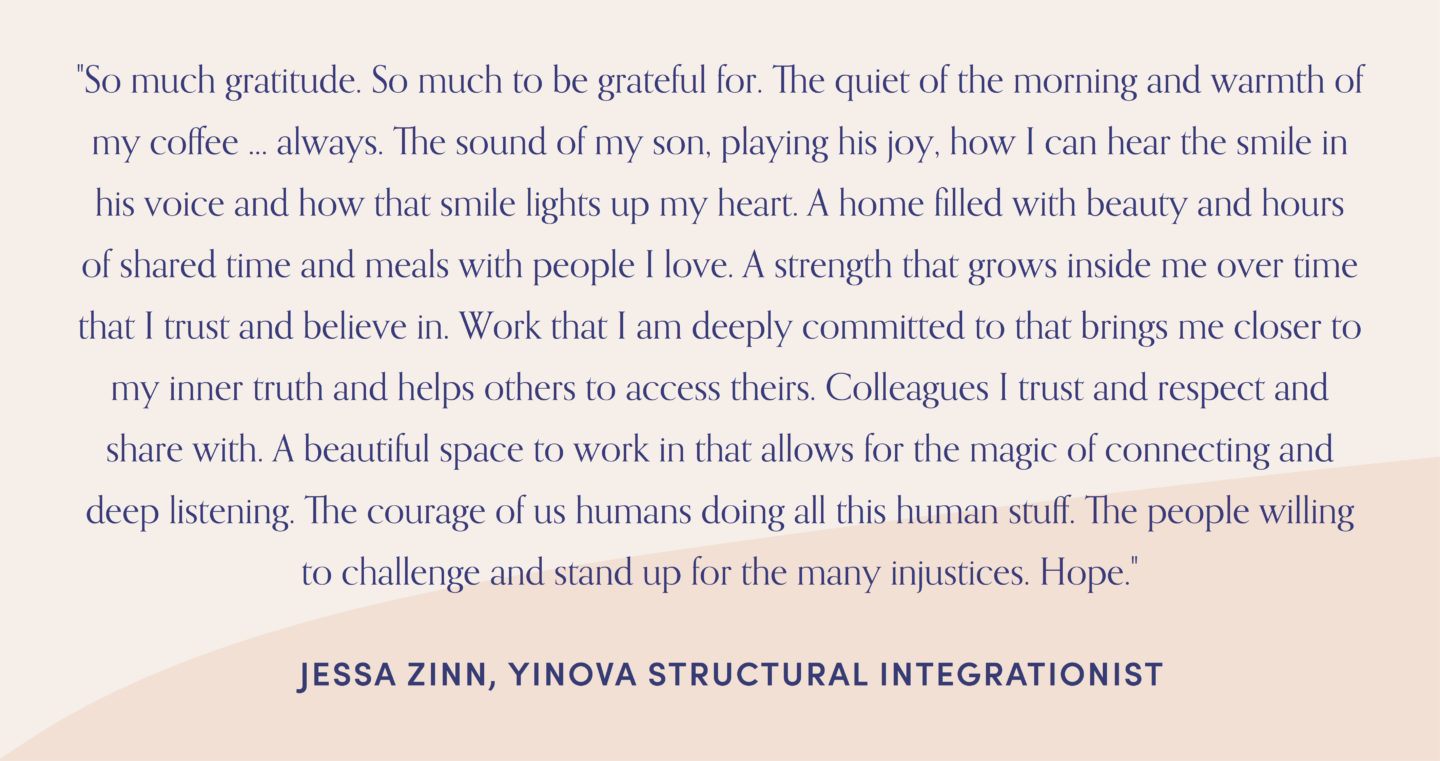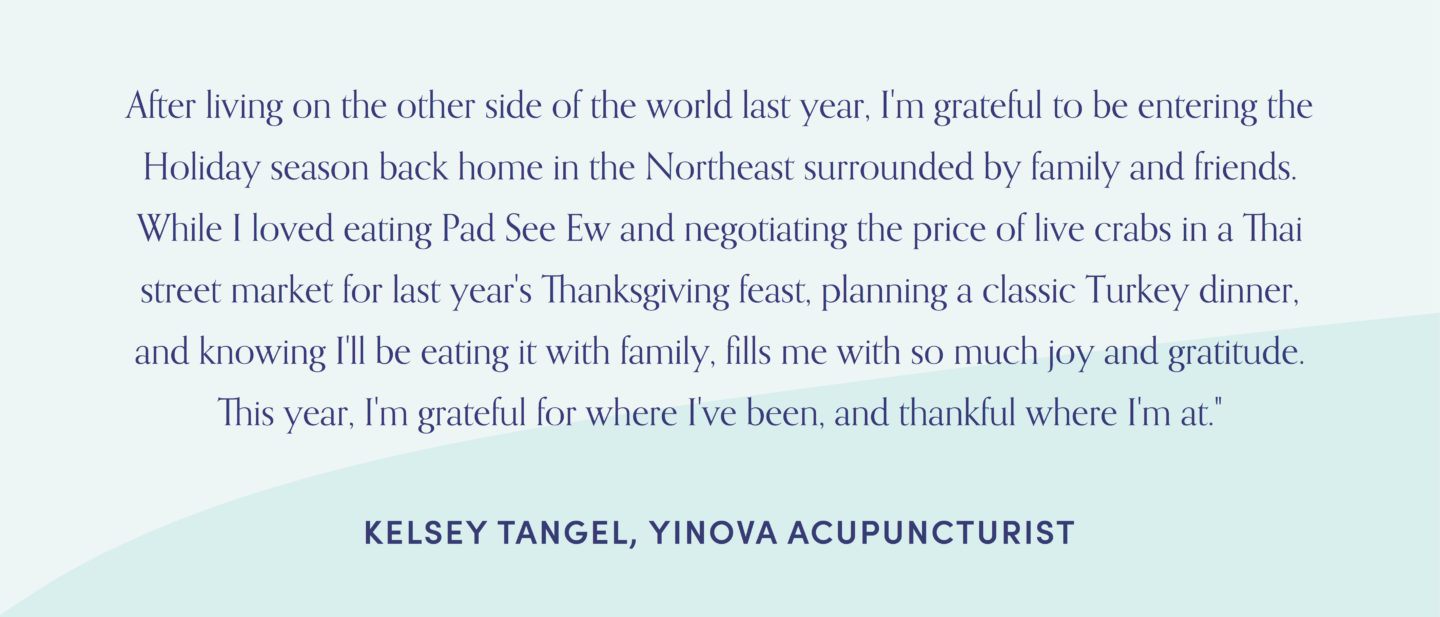 Here at Yinova, we are most grateful for the community that all of us – patients, practitioners, and administrators – have created together. New York can be stressful and we are inspired by our patients' resilience and strength. We really are blessed to be able to support you all.