"Our experience at the Yinova center was amazing from the first moment we walked into the center. As Jill Blakeway's patient I have never felt more cared for in any other professional establishment. Jill was present and listened to my concerns from the first minute and was always there for us in any stage of our process. After five years of infertility treatments, Jill helped us get pregnant with the use of her amazing acupuncture and Chinese herbs, and was there for us at all times."
– Dania/GOOGLE
---
Fertility support is a Yinova specialty. Our team has been trained by YinOva's founder Dr. Jill Blakeway, author of Making Babies. All of our practitioners have experience in enhancing fertility with acupuncture and Chinese herbs. Our aim is to optimize your ability to conceive either naturally or by working in conjunction with medical treatment.
We use herbs, nutrition, and acupuncture to:
Reduce inflammation to aid embryo implantation.
Increase blood supply to the pelvis and uterus to support a healthy ovarian follicle.
Offset the effects of stress on reproductive hormones.
Balance reproductive hormones
Support and enhance the effect of ART's (Artificial Reproductive Techniques), such as IVF (In-Vitro Fertilization) or IUI (Intrauterine Insemination)
We work hand-in-hand with your OB/GYN or reproductive endocrinologist to make sure you have coordinated care.

We use the Yinova Method to treat patients suffering from the following conditions:
Decreased Ovarian Reserve
Elevated FSH
Irregular Menses
IUI Support
Recurrent Miscarriage
Stress-Related Hormone Imbalances
For more information on how acupuncture can treat the underlying conditions that affect fertility click here
.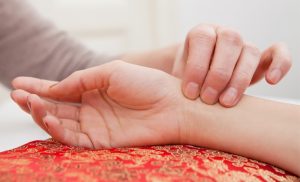 ---
Would you like to dig a little deeper?