History of Acupuncture
Acupuncture is practiced all over Asia and, indeed, the world. It originated in China thousands of years ago, where it is believed that sharpened stones were used to deliver treatment as long ago as 6000 BCE.
There's some speculation that a similar practice was developing in other parts of the world too. The mummified remains of an "Ice Man" who lived in the European Alps in 3300 BCE show tattoos that suggest he received a form of acupuncture that presumably developed independently of East Asia's tradition.
Unlike other ancient treatments, acupuncture has stood the test of time and grown and developed as a healing modality. The reason is simple – It works.
What is acupuncture, and Why Does it Work?
To understand why acupuncture continues to be popular today, we first need to look at the philosophy that underpins it, namely the idea that human beings have qi (pronounced chee). Qi is often described as energy, but in reality, qi describes the way the body is intelligent. It's all the ways the body is aware and can act to restore balance and health. For example, every cell in your body is aware of its neighbors and can act when given a prompt. That consciousness is qi, and acupuncture is one of the ways we can prompt our body's innate self-healing abilities —other healing prompts used in East Asian Medicine include herbal medicine, therapeutic exercise, nutritional therapy, moxa (short for moxibustion), cupping, massage, and Gua Sha.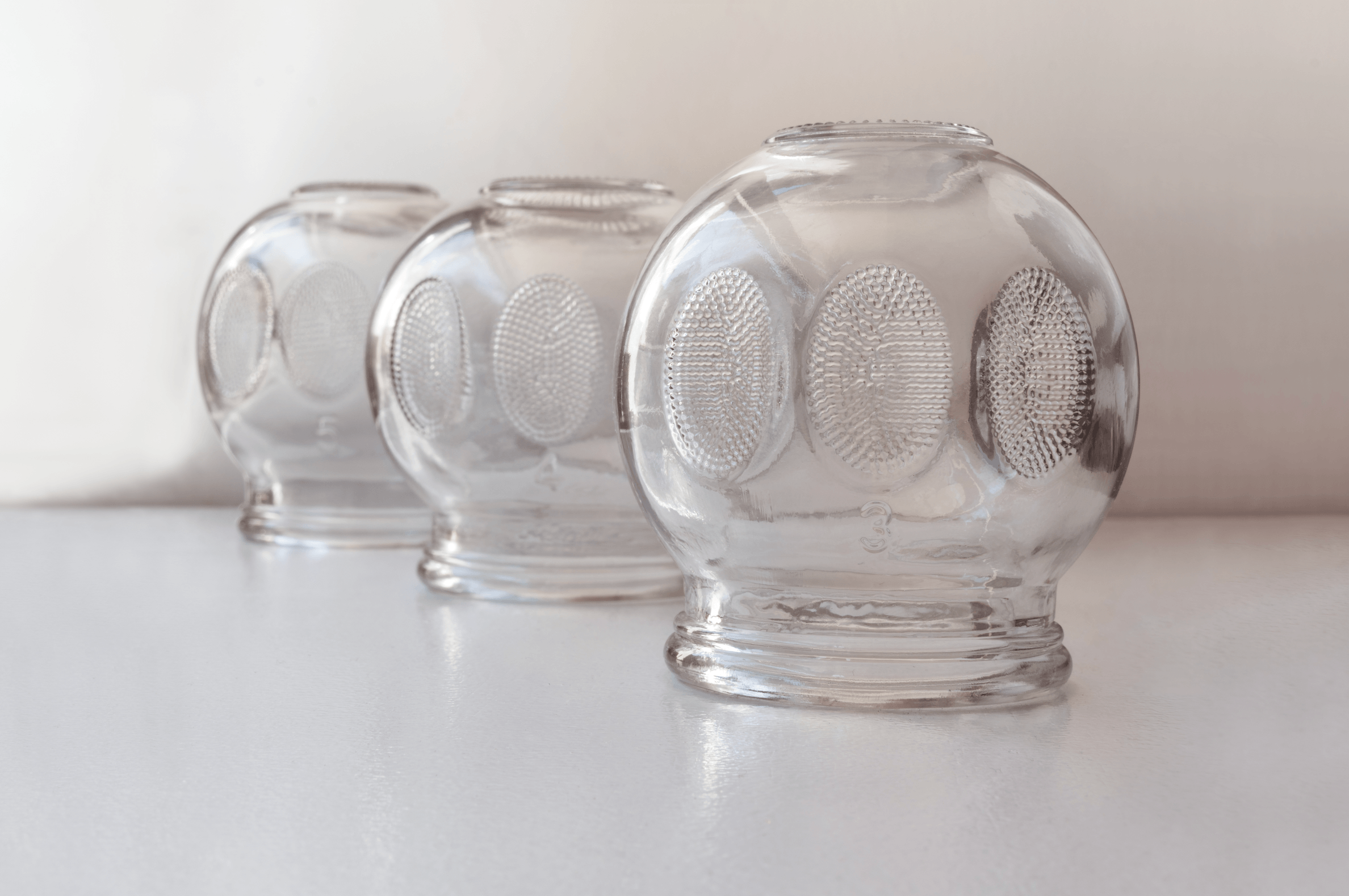 The practice of acupuncture in a modern clinic involves placing sterile, single-use needles at specific points on the body. The needles are so thin that you could tie them in a knot. That means they're painless though they can elicit a dull achy sensation at the needling site, known as an acupoint. Acupuncture points are interesting because they appear to be specialized tissue, and until recently, no one knew why.
How Acupuncture Works
Helene M. Langevin, a clinical endocrinologist at the neurology department at the University of Vermont College of Medicine, led a study that found a measurable "pull out force" as the body "grabbed' an acupuncture needle. The strength of this grab was 18% higher when measured at acupuncture points as opposed to non-acupuncture points. The needle grab is more vigorous at these points because they are more conductive of electrical energy.
Perhaps more crucially, however, Langevin and her colleagues found, experimenting with acupuncture on a piece of rat abdominal wall, that when they rotated the needles— putting some qi on it as we acupuncturists say —the connective tissue underneath the skin became "mechanically attached." Writes Langevin: "Even a small amount of rotation caused the connective tissue to wrap around the needle, like spaghetti winding around a fork." Langevin also found that the tissue remains stretched in this way for the duration of the acupuncture treatment, causing chemical changes at a cellular level that increase electrical conductivity.
This begs the question, why would we have developed these areas, common to all of our bodies, that are particularly electro-conductive? The answer, it seems, lies in embryology. An embryo grows thanks to a complex web of electrical signaling. For example, this video from Tufts University is of a frog embryo developing, and we can clearly see the electrical charge, which looks like lightning moving across the embryo's face. Our bodies create specialized nodes to prompt this effect, and if you lay a map of the major acupoints over a map of the embryological nodes, they are mostly in the same place. This leads us to believe that the electro-conductive tissue that creates us remains somewhat active after being born and can regulate us.
And how are these messages carried deep within the body? To answer that, we need to revisit the connective tissue that Dr. Langevin believes holds the key to acupuncture's effectiveness. Connective tissue, long underplayed by western medicine and science, has recently become of interest, particularly among molecular and physiological researchers, as new evidence has demonstrated that such stimulation to the connective tissue can be sensed at a cellular level, decreasing chronic inflammation, reducing pain and even potentially inhibiting the growth of cancer cells or fibrotic tissue.
Connective tissue is everywhere inside of us— "one could draw a line between any two points of the body via a path of connective tissue," Langevin points out. And it has many functions: it holds organs in place, offers a path for nerves and blood vessels, stores energy and attaches muscle to bone, and, yes, conducts electricity. The latter ability is thanks to a critical component of connective tissue: collagen. There are layers of water bound to collagen fibers that form a uniquely conductive pathway, allowing an electrical charge to travel rapidly throughout the body.
An acupuncturist is skilled at choosing the correct combination of acupoints to prompt a change in the body. Then, they decide where to place the needles based on a Chinese medicine diagnosis. This is a method of diagnosis that identifies patterns and relationships in the body. It expresses the complexity of our wholeness and the relationship between organ systems that being healthy involves.
Are There Any Negative Side Effects?
At Yinova, we often joke that the subtlety of acupuncture is its strength. This tiny, superficial intervention has a very low incidence of side effects because it is so gentle, yet the results can be profound. That's because your body is doing most of the work. First, the acupuncturist delivers the correct prompt, and then your body responds by initiating its own healing mechanisms, what we would call qi. Another common question we get is "will I become addicted?" and the answer to that is no! There are no addictive qualities to acupuncture, except for that blissful feeling, of course.
What Can Acupuncture Help With?
Acupuncture treatment can help the body release a spasmed muscle or interrupt the signal of pain. It can prompt a cascade of chemicals that allow the body's immune system to modulate or promote hormone balance. Doppler ultrasound has been used to show that acupuncture increases blood flow and circulation, and MRI readings demonstrate that acupuncture can prompt observable changes in the brain. Wide-ranging research suggests that acupuncture can do everything from improving sleep to increase blood flow in the umbilical cord of pregnant women to easing mental health struggles (one 2013 study published in the Journal of Alternative and Complementary Medicine found that electroacupuncture— a form of acupuncture in which a mild electric current is transmitted through the needles— was as effective as Prozac in reducing symptoms of depression).
This may sound too good to be true. How could one simple, painless intervention achieve so many different things? The answer is that acupuncture isn't magical, it's a way of communicating with your body, and your body is capable of healing itself —it does that every day as it restores order and balance. Acupuncture is merely a very efficient prompt to guide that process —one that has been used for thousands of years in increasingly sophisticated ways.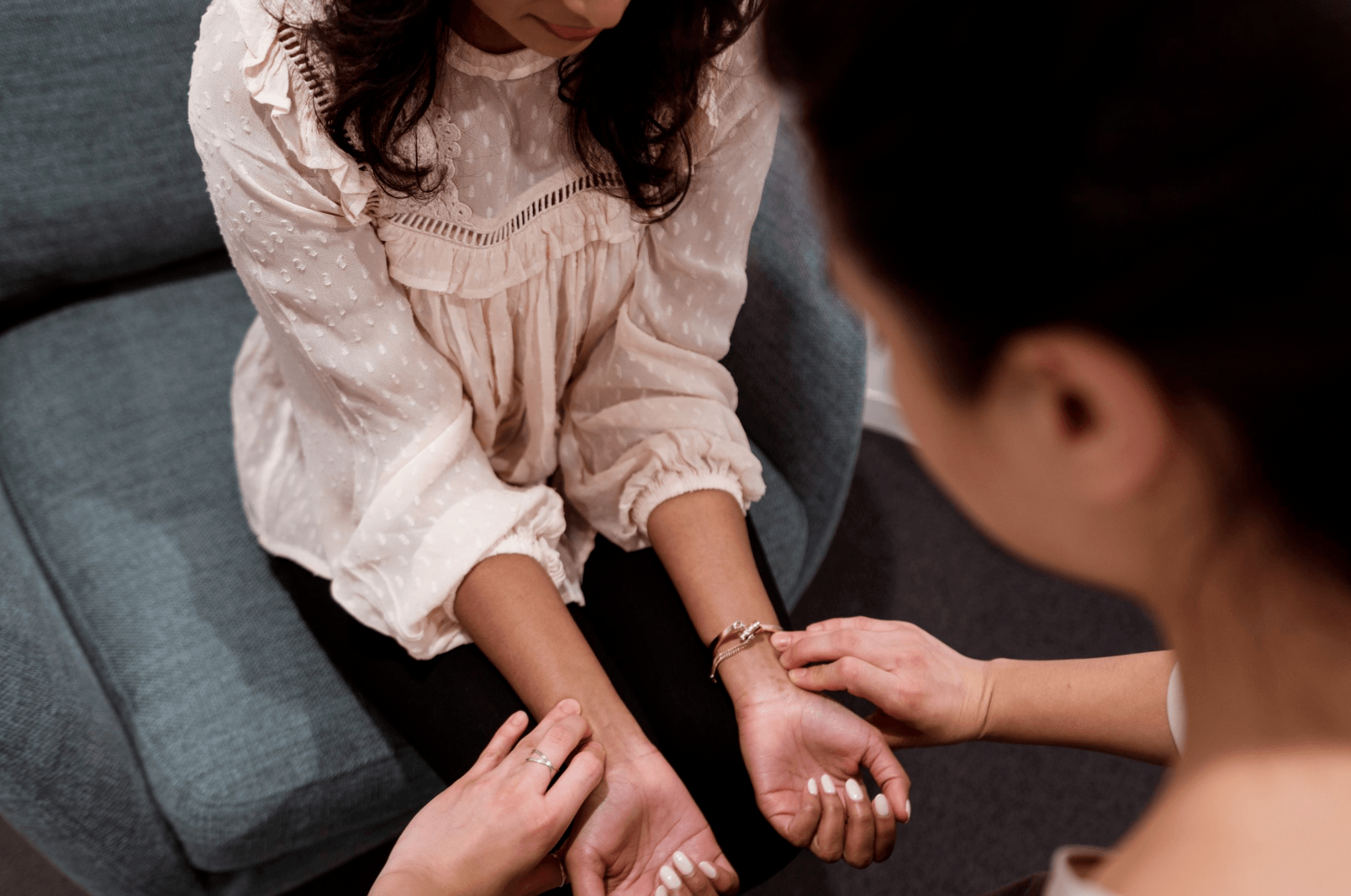 What you can Expect From Your First Visit
Now that we've covered all of the bases, you may be intrigued and wondering what an acupuncture treatment involves! At your initial appointment (either virtual or in-clinic), your practitioner will ask you a series of questions related both directly and indirectly to your primary reason for treatment. Whether you are coming for fertility support, anxiety, or any other, we'll want to know about your sleep, your digestion, and your health history, among other things. All of this data informs a systemic whole-body diagnosis and allows us to choose the best acupuncture points to support recalibrating your physiological systems to optimal health.
At your first acupuncture treatment, it is best to wear comfortable, loose-fitting clothes, such that your shins, forearms, and abdomen are easily accessible. You might feel a small pitch or nothing at all at insertion, and afterward, you might feel a slight movement or burst of energy at the focal point or in other areas of your body.
Before treatment, it is good to eat at least a small snack 1-2 hours and be hydrated. It is also good to empty your bladder before you lay down for treatment.
After treatment, don't plan for anything super stressful: heavy exercise, hard conversations, or long drives, for example. Instead, you want to be able to move slowly and rest so that the effects of treatment can integrate. You also want to be sure to drink lots of water after treatment.
Each treatment takes somewhere between 30 and 60 minutes, and this varies depending on your unique case, symptoms, and goals.
If you'd like to book an appointment, you can do that here. If you have any questions or would like more information, you can reach out to info@yinova.com.