When I began investigating energy healing many years ago, I was a skeptical journalist. I spent five years delving into the mysteries of subtle energy for my first book. What I discovered changed my life. I ultimately went from writing for The New York Times and The Wall Street Journal to helping people heal pain; release cancer and other illnesses; solve money, relationship and other life issues; and enable women and couples to get pregnant and have a healthy baby.
I've been a healer now for 20 years, and yet I am still amazed at how dramatic a healing can be. Sometimes, it can be so easy. When I go into a person's energy, the issue underlying the physical problem communicates with me. It could be a man suffering from back pain whose pain is really anger at his mother-in-law— and as soon as I see that, I can release the anger and the back pain is gone. Or a mother is suffering from such severe IBS (irritable bowel syndrome) that she can't walk her daughter four blocks to school without worrying she's going to have an episode, despite years of medicine and doctors' visits. I release the uneasy vibration in her gut, and after a few sessions, her IBS is gone.
Such healings can seem miraculous. But really, they just follow the universal laws of energy, where the energy is the template for the physical plane of reality. Some healings are really that fast. Other situations are a longer, more complicated process. Either way, if there is something you want to shift, try to get into touch with the underlying energies and then release them.
You can do this with life situations, too. For example: a financing deal for a big commercial real estate deal just couldn't close. When I started the healing for principal investor, I sensed that he was worried that his wife doesn't love him enough. I released that anxiety and the deal went through almost immediately. In another case, two partners had broken up their marketing business but the property that housed their business wouldn't sell, despite its prime location. I saw that a haze of anger permeated the building, turning buyers off. I cleared that anger, and the building sold.
What I have learned in my 20 years as a healer is that everything is about the energy. When our energy shifts, our reality shifts, too.
---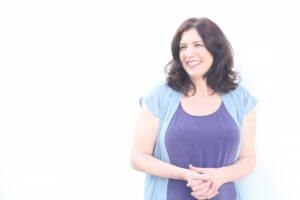 Los Angeles-based healer Diane Goldner's latest book is Yes, You Can Heal. She will be offering two day-long workshops, Yes You Can Heal Your Relationships on November 17 and The Power of Energy: Hands-on Healing on November 18th at the New York Open Center, and private sessions in NYC from November 11-November 20. For more information go to DianeGoldner.com or OpenCenter.org.