This is Jill's 30th episode of Jill's CBS radio show, Grow Cook Heal! For this show Jill decided to go back to her roots and dedicate the entire episode to the subject of fertility.
Jill's specialty is fertility, and she has been treating patients for fertility related issues for over a decade. The New York Times even refers to her as "the Fertility Goddess." A few years back, she wrote Making Babies with the help of Dr. Sami David, and esteemed reproductive endocrinologist Dr. Sami David. Together, they combined their knowledge to identify five different fertility types. They apply to men as well as women and each type follows a slightly different program in order to conceive.
Following the success of Making Babies, Jill followed a natural progression and turned her attention to sex as she wrote her follow-up book Sex Again: Recharging your Libido which came out in 2013. Jill decided to write Sex Again because her patients would often complain that their sex lives seemed to get increasingly boring. Jill primarily focused her research on ancient Daoist texts to see what Chinese medicine had to offer on the subject. As it happens the ancient Daoists knew a lot, not just about sex, but about the energetic and spiritual connection that is a huge part of being sexual. Jill developed a program of sexercises to help couples reconnect and recharge their libidos.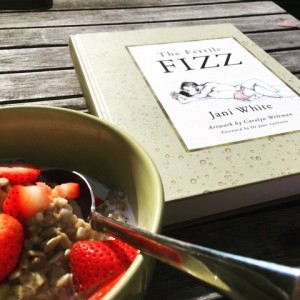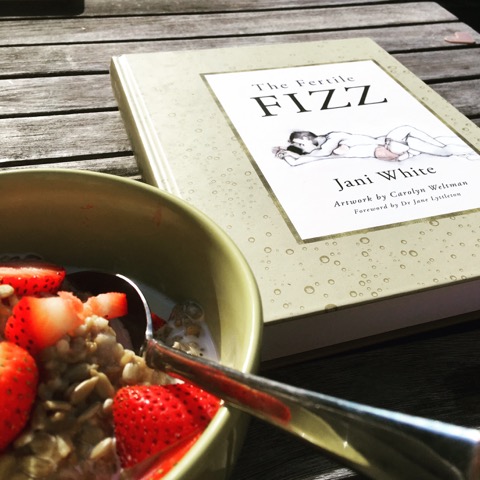 On this week's show Jill talks to somebody who is well versed in the realm of sex and fertility. Jani White is based in London and runs a Chinese medicine practice called Acuhouse. Her focus is fertility, gynecology and obstetrics. Jani has written a book that looks at enhancing fertility in conjunction with boosting one's libido. It's called The Fertile Fizz and is like nothing else that you would have read on the subject. The book combines factual information on how to get pregnant with love poetry and beautiful erotic art. It's part sex manual, part romance rekindler and part fertility guide. If you're thinking of making a baby, The Fertile Fizz can be very inspiring!
YinOva's founder, Jill Blakeway, hosts a weekly radio show for CBS Radio called Grow Cook Heal. You can subscribe and listen to the whole series as a podcast on iTunes.