In the year 2020, it has been predicted that an estimated 276,480 women* in the United States will be diagnosed with invasive breast cancer and 48,530 women* will be diagnosed with non-invasive (in situ) breast cancer. For someone receiving a diagnosis like this, among a wide range of new concerns, thoughts of how to start a family may be one of the questions someone may have.
We recently caught up with the director of fertility preservation at CCRM New York, Dr. Knopman, who offered us some insight into the various components of navigating a fertility journey through a breast cancer diagnosis.
Cara Burian: We have patients who freeze their eggs as soon as they receive a cancer diagnosis. Considering the medications have high levels of estrogen, are there risks to stimulating the body/doing a round of IVF?
Dr. Knopman: This depends on whether or not the tumor is estrogen receptive but no, a round of IVF does not increase the risk of recurrence. We commonly see the use of letrozole in our patients who are undergoing cancer treatments while they're taking fertility hormones. This drug can help keep their estrogen levels low.
For someone who has just been diagnosed with cancer, how do you determine how many cycles of egg freezing to do before moving on to cancer treatment?
I base it off of a couple of parameters like their age, what stage they were diagnosed with (which indicates how much chemotherapy will they need), and what their ovarian reserve looks like. We also take note of what their egg quantity looks like today, what it may look like in the future, and where they see themselves in the future in terms of how many children they may want. Then we take all of this information and base the recommendation from there.
How long does a patient need to wait after their cancer treatment (surgery, chemotherapy, or radiation) before they can do a transfer?
This requires a more individualized approach, there really is no standard amount of time. We make sure to talk to oncologists as well as high-risk OBs so we can all decide what the best time is. Typically, patients want to wait about 6 months or so, but it does vary.
There are some medications where you need to wait years before trying to conceive, so depending on the course of treatment, what cancer survivors will be able to conceive naturally?
A lot of cancer survivors go on to conceive naturally since undergoing chemo doesn't always equal the need for fertility treatment. However, the chances of needing it are greater as the chemotherapy can reduce underlying egg quality. We do recommend patients who have received chemo to come in and meet fertility doctors so they can see what their reserve looks like. This will determine if they need further fertility treatments.
What does the relationship between a reproductive endocrinologist and an oncologist look like? We'd imagine that relationship is incredibly important, as each doctor aims to advocate for their patient's health.
The relationship between an endocrinologist and an oncologist is very important. I frequently chat with an oncologist because it's important to act as a team. Having a strong relationship between doctors is better for the patient in every regard.
How many rounds of IVF are cancer patients allowed to do?
There really is no maximum or minimum for how many rounds they're allowed to do. It depends on the course of treatment, how urgent it is, and how risky it could be to stimulate hormones. This goes back to emphasizing how important the team approach is. Everyone involved needs to talk and agree on what the best way to proceed is.
Depending on the form of treatment, for example, let's say long term chemotherapy medications: what are some ways someone could preserve their fertility while doing cancer treatment?
There is quite a bit of data that shows why taking certain medications, like birth control or Lupron, may help reduce ovarian loss. These medications divert blood flow from ovaries which may reduce their exposure to the chemo.
Have you ever had a patient who was diagnosed with cancer after starting their fertility journey?
Yes, I have. We are big advocates for screening, so we've certainly diagnosed breast cancer and some cases of testicular cancer in male partners. It does complicate the journey, but since they're already patients, we can create a new path to move forward with.
Following cancer treatment, have you noticed any interesting or significant fertility markers shift pre and post-diagnosis? For example, a drop in egg quality or a decrease in AMH levels, so on?
We definitely notice a change in AMH levels. We've also seen that egg quantity decreases in women after they receive either radiation or chemotherapy.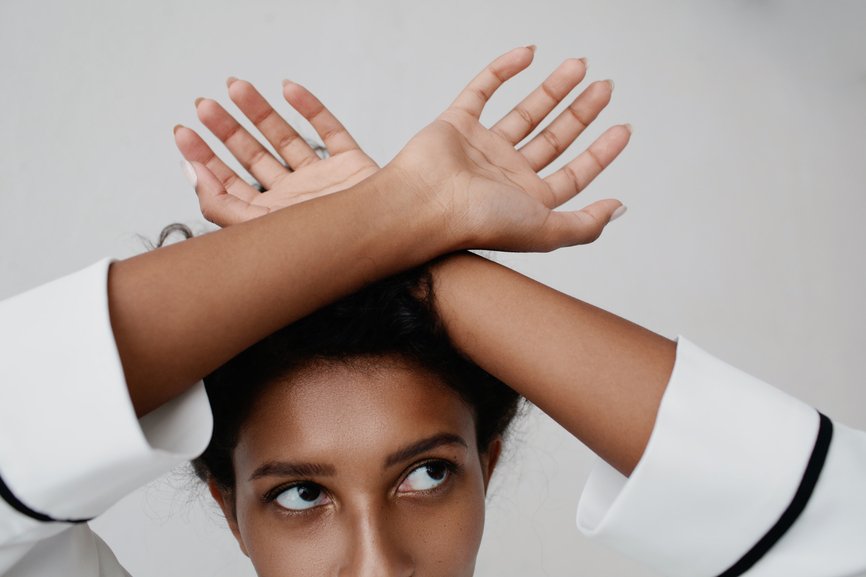 CCRM is one of the industry's leading pioneers in fertility science, research, and advancement, offering access to a national network of award-winning physicians, a full suite of fertility services, innovative technology, and cutting-edge labs. If you'd like to learn more about their approach to fertility, click here.
Here at Yinova, we understand that people fight cancer best with a multifaceted approach, which is why our cancer care program is designed to augment (not conflict with) your other treatments. Click here to learn more.
* Language used in the studies referenced.
---
Jaime M. Knopman, M.D., is a board-certified reproductive endocrinologist with years of experience treating couples and individuals with infertility. She serves as the Director of Fertility Preservation for CCRM New York. After graduating Summa Cum Laude and Phi Beta Kappa from the University of Pennsylvania, Dr. Knopman received her medical degree from Mount Sinai School of Medicine where she was elected to the AOA honor society.
She completed both her residency training in Obstetrics and Gynecology as well as her subspecialty training in Reproductive Endocrinology and Infertility from NYU Medical Center. Prior to joining CCRM New York, Dr. Knopman was an Assistant Clinical Professor in Obstetrics and Gynecology at the Mount Sinai Medical Center.
Dr. Knopman recently participated in "The Great Egg Freeze" with the Chick Mission to fundraise for newly diagnosed cancer patients looking to preserve their fertility ahead of life-saving treatment. If you'd like to learn more and donate, you can click here.