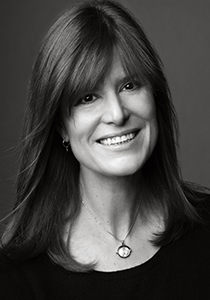 JILL BLAKEWAY
Doctor of Acupuncture and Chinese medicine
Founder and Director of The YinOva Center
Jill Blakeway has a Doctorate in Acupuncture and Chinese Medicine and is a licensed and board certified acupuncturist and clinical herbalist. She's also the host of CBS Radio's weekly podcast Grow Cook Heal and the author of two popular books on women's health, Making Babies and Sex Again.
Jill's specialty is the care of women and children, and in particular in using Chinese medicine to enhance fertility and fertility treatments. Her work helping women achieve a healthy pregnancy inspired the New York Times to call her one of the city's top acupuncturists and a "fertility goddess." She teaches gynecology and obstetrics in the Doctoral Program at Pacific College of Oriental medicine in San Diego and in Chicago. Jill founded the acupuncture program at NYU Lutheran Medical Center in Brooklyn, NY, where she was the Head of Inpatient Acupuncture Services. She speaks regularly at Chinese medicine conferences and her research has been published in the Journal of Alternative and Complimentary Medicine.
Jill is a popular figure in the media where she's considered an authority on alternative medicine and women's health.  She has appeared on The Dr. Oz Show, CNN, the Early Show, Good Morning America, NBC news, ABC News,  Fox News, the Real Housewives of New York, and The Talk and has been quoted in New York Magazine, the New York Times, Martha Stewart Living, Elle, W and Town & Country to name but a few. Jill was also the first acupuncturist to give a TEDTalk, at TEDGlobal in 2012.