From a Chinese medicine perspective, every season has its own affinity to different organ systems. For example, the internal organ associated with Autumn is the lungs. Our lungs play a crucial role in circulating your Wei Qi, which is essentially our outer defense system that protects us from pathogenic influences.
The sensory organ associated with Autumn is the nose. Our noses are in some ways our Lung's front door, so keeping our noses happy, healthy, and clean can help keep your lungs in good shape and can play a preventative measure for colds.
With our lungs and noses being major players for this season, respiratory problems (like runny noses!) are to be expected this time of year. Respiratory concerns can feel similar to COVID-19 symptoms, so, how can we determine if these symptoms are just a common cold, seasonal or food allergies, teething, or something more?
If your child has a fever and displays cold or flu-like symptoms, having a COVID test may be helpful, especially for your peace of mind. If the test results are negative, here are some other possibilities that could be causing that runny nose.
Teething
One cause of a runny nose may be teething. Some signs your child may be teething include: drooling, tender gums, and sometimes fussiness or crying. If your child has a fever, blotchy, red, and cracked cheeks paired with a runny nose – it may mean that they are cutting a tooth. For relief with teething, you can apply pressure to an acupressure point called Large Intestine 4. You can learn more about this acupressure point and how to use it at the end of the blog.
The Common Cold
When it comes to the common cold, we have plenty of modalities that can help support your child. They may only need to come in and see us for a short time so we can manage the symptoms and help their bodies as they work to get rid of it.
At Yinova, we offer a line of herbs, called Gentle Warriors, that taste a bit less harsh than our regular line. These herbs are geared specifically towards children and can help with many of the common cold symptoms. A bonus is that they can also be hidden in drinks and smoothies!
We often see the use of diffusers for common cold symptoms with essential oils like eucalyptus or peppermint oil, which can be helpful for congestion. However, it's important to always check with your pediatrician before diffusing or using any essential oils around your child.
Seasonal Allergies
Allergies can have cold-like symptoms lasting longer than 1 to 2 weeks such as nasal congestion, runny eyes, itching in the mouth or throat, and coughing, or wheezing. The seasonal shift brings with it some beautiful colors but while they are aesthetically pleasing & may serve as a pile of fun for you little one, it could also be the reason for an adverse reaction.
Fallen leaves have a tendency to bring along an increase in mold spores in the air. As they sit in one spot to decompose, the mold spores float around. It can be helpful to keep track of the pollen and mold counts if you know your child has those allergies so that you can take extra caution.
Air filters are quite helpful, especially in Autumn. There are many options that give you feedback on the air quality within your home and can help eliminate any allergens.
Food Allergies
We recommend always be on the lookout for food allergies. Look into what your child is consuming on a daily basis. Are they eating diets high in sugar, dairy, and processed foods? If yes, it might be irritating their spleen which could lead to more phlegm and dampness in the body. An irritated spleen can also prevent their body from processing fluids and can lead to nasal congestion and postnasal drip.
To combat this, we love the idea of incorporating healthy, in-season foods into your child's diet. Right now, some of these foods include cauliflower, potatoes, rice, oats, apples, and sesame seeds.
One of the easiest foods to get your children to eat are pears! They are especially helpful for the Autumnal season. Pears are great for boosting lung qi and yin, helping eliminate cough and bronchitis, controlling excess mucus, and regenerating body fluids.
We also recommend incorporating foods that grow through oxygen such as kale, lettuce, and other leafy greens. These foods are great for supporting the lungs which in return help support the immune system.
Acupressure Points
Some of the best ways to alleviate the symptoms we've been discussing are by applying pressure to certain acupressure points. The goal is to press gently but firmly on each of these points on both sides of your child's body for 3-4 slow deep breaths (roughly 30 seconds) each. Here a few that can be incredibly helpful for your little one!
The first point is called Large Intestine 4, which is great for colds. It's considered the great eliminator and can help to clear any congestion that's going on in the head (ie; teething, frontal headaches, and congestion).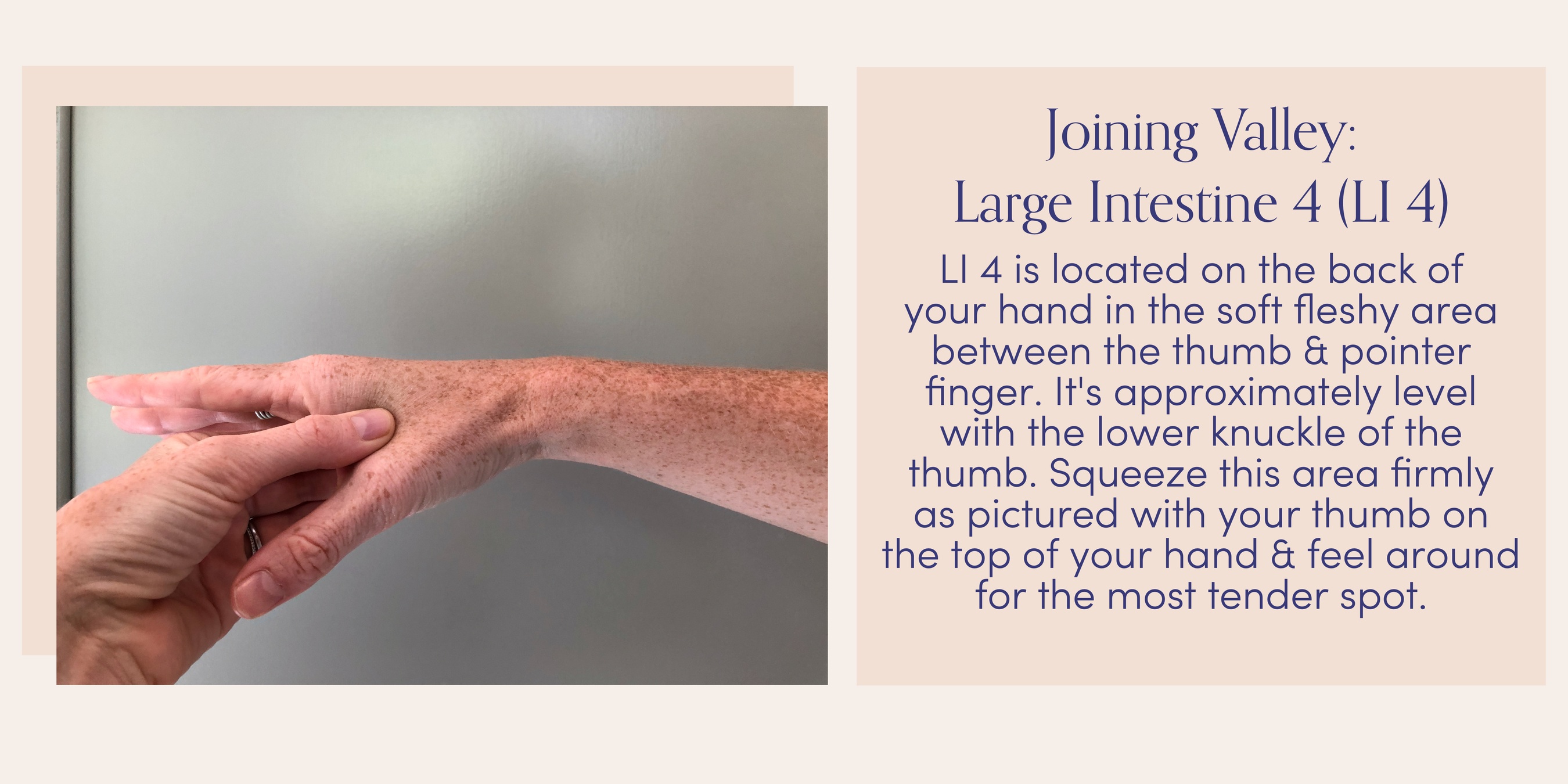 The next two points, Large Intestine 10 and Large Intestine 11, are helpful for immune regulation: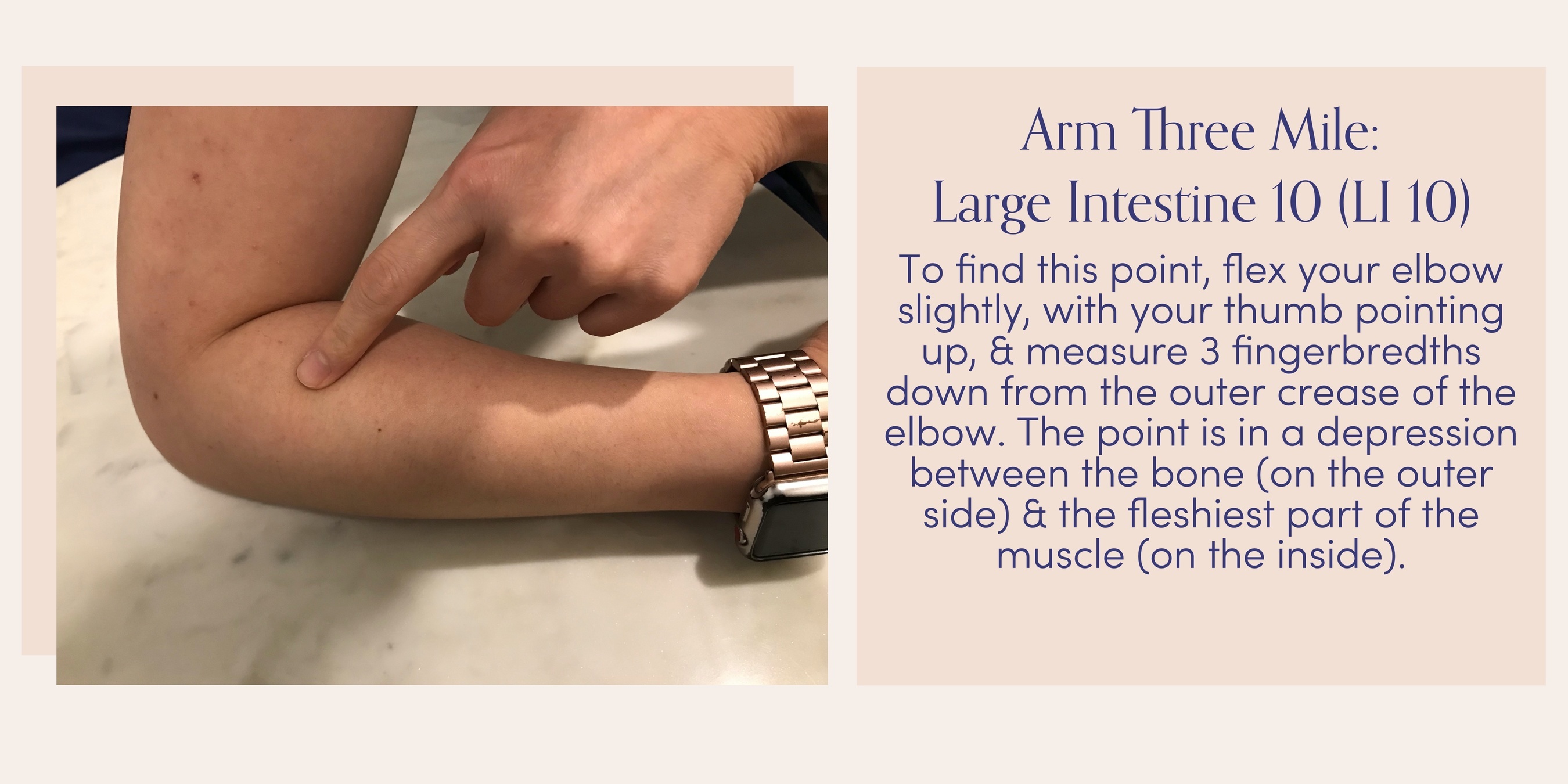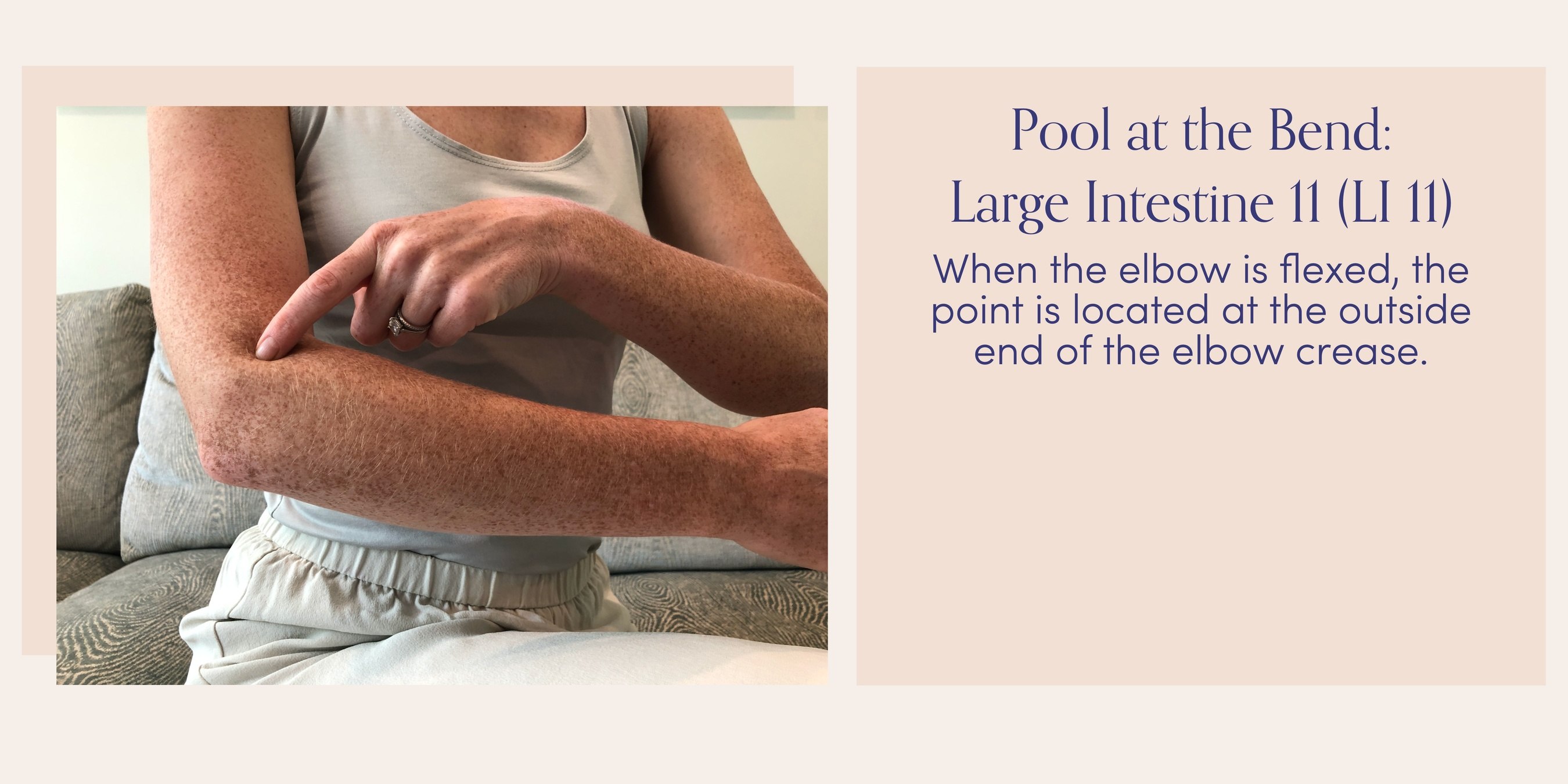 San Jiao 5 is a helpful point for boosting the immune system. Along with applying pressure to this point, you can also massage your child's entire arm from their elbows down to their hands. This massage is great because you'll be hitting the lung channel which can help with stuffy noses.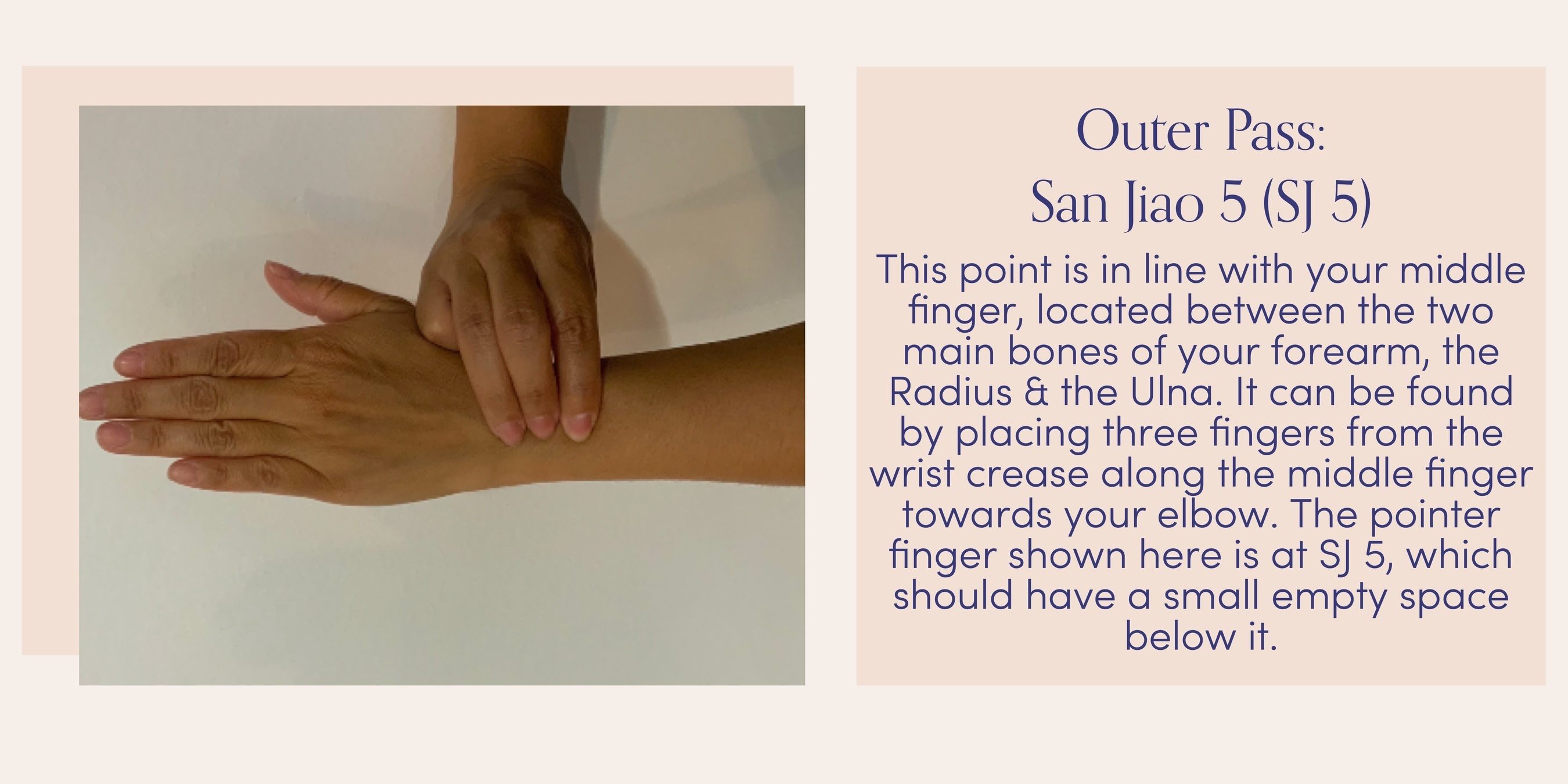 Spleen 9 can be used to help strengthen the lungs. I hear you asking, "why would supporting the spleen help the lungs?" The reason is that the spleen is a source of phlegm, which is why it is great to give this point some attention: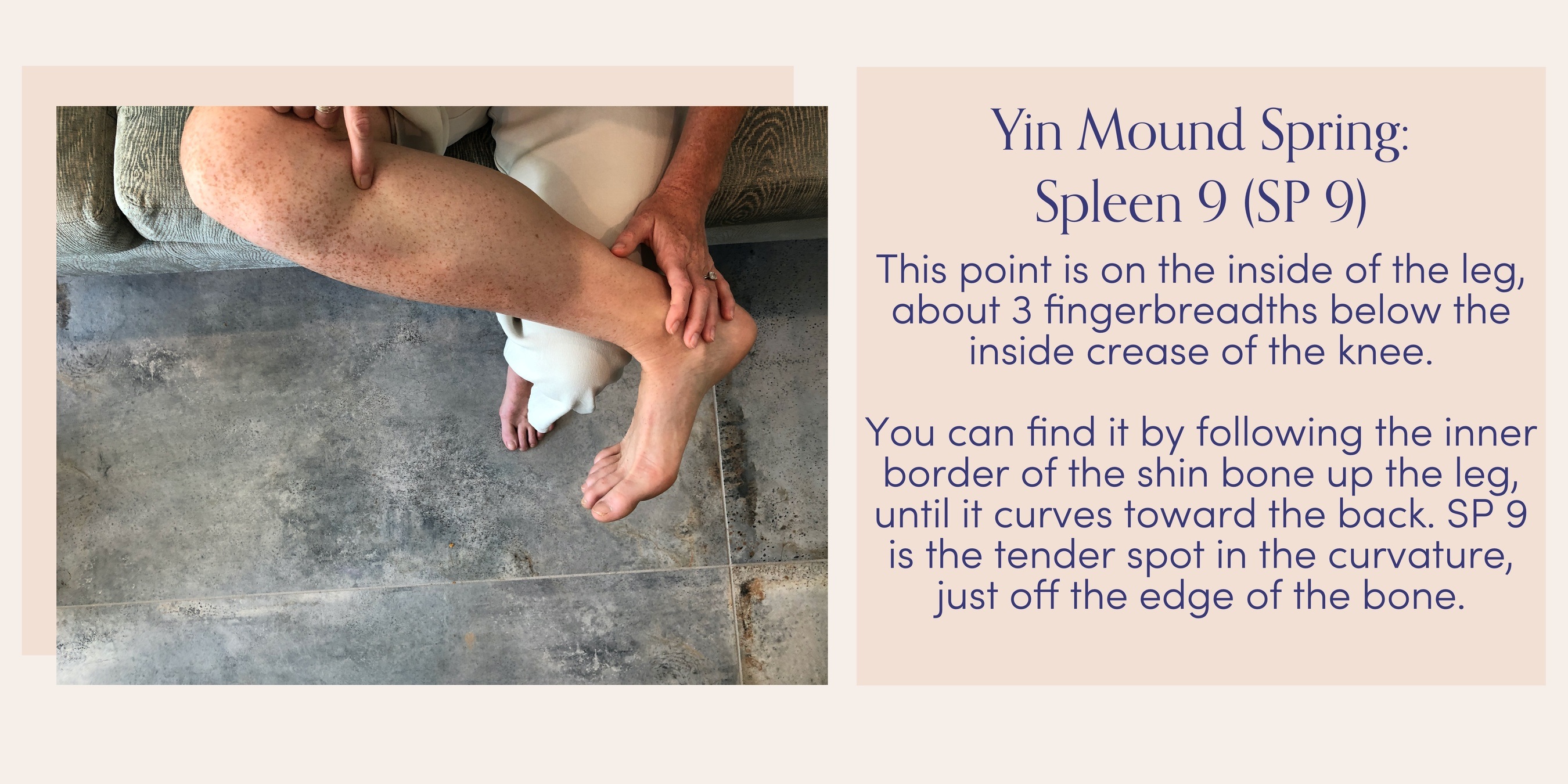 If you don't notice a positive change in your little one after making dietary changes and utilizing these acupressure points, then come in to see us. Your child may need an overall tune-up which we are happy to do! You can learn more about how Chinese medicine is used in pediatrics here and if you'd like to schedule a treatment with a member of our team, you can do that here.