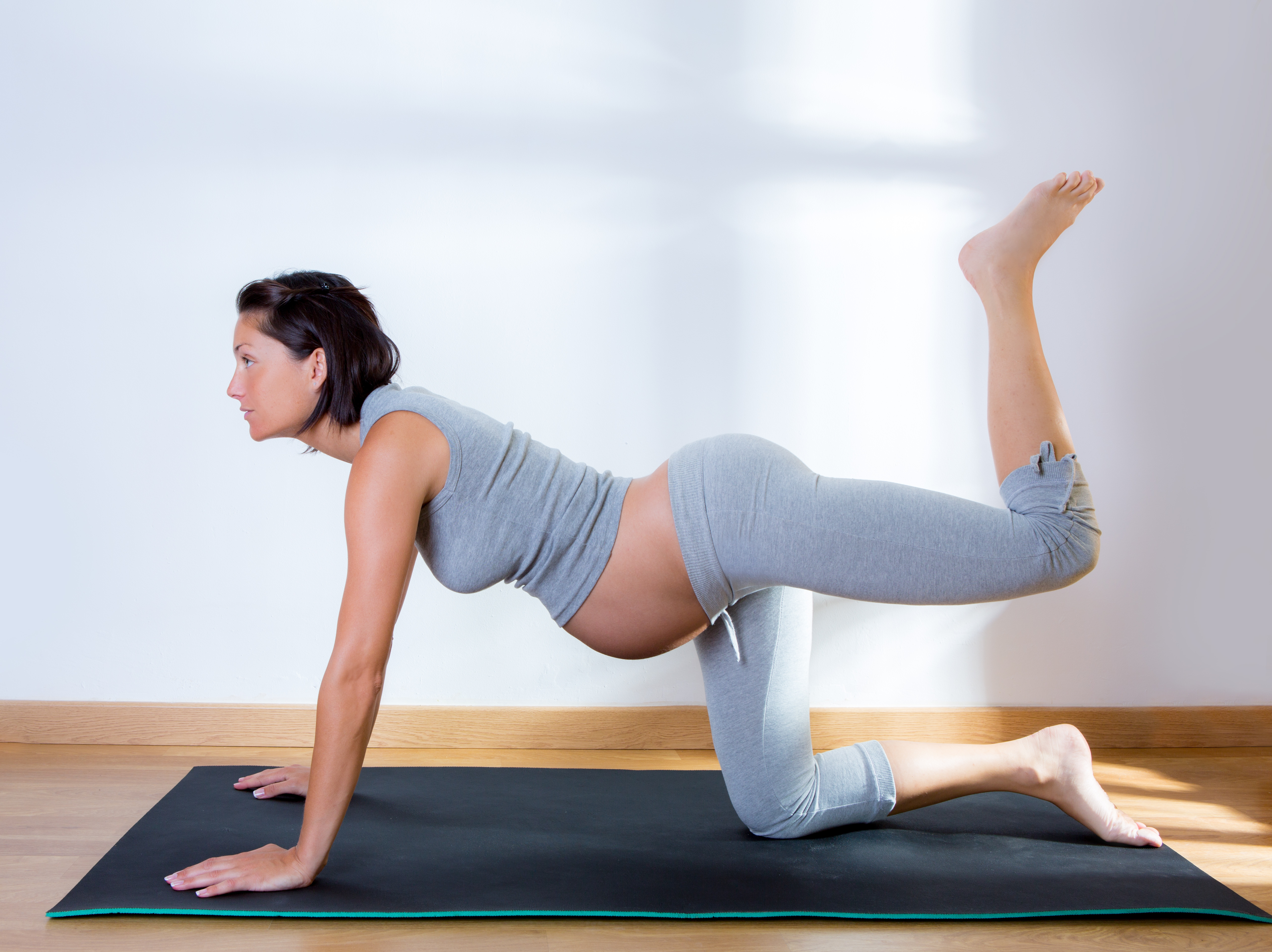 Pre and Postnatal Pilates for Moms and Moms to Be
At Kinected, we teach prenatal Pilates mat classes in order to help women in all stages of their pregnancy. These women come to us with or without previous knowledge of Pilates. Regardless of what shape they are in when they come to my class, one thing is certain, doing prenatal Pilates helps them feel better.
It is interesting to see a woman progress through the trimesters. Recently, I had a woman in her 12th week who was full of energy and ready to work out. In the same class I had two women who were approximately 36 weeks into their second pregnancy, so they just wanted to stretch and were happy to have the hour of "free" time to themselves. Balancing this kind of class is interesting. I want to help everyone reach the goal they have set for that day. What I have learned through my own pregnancy and also teaching many pregnant women is that although every body is different and every pregnancy is different, there are certain exercises that women like to do in each stage of pregnancy.
In the first trimester, most like to continue with their usual workouts. We focus on establishing a routine that can be a jumping off point for the rest of their pregnancy. Posture changes, such as the pelvis shifting due to the growth of the baby and the shoulders rounding forward due to the developing breasts, can be reduced by strengthening the muscles of the back and core. Doing kegels (pelvic floor) exercises are also necessary to regain the strength in the pelvic floor muscles after giving birth. In the second trimester, women are generally feeling good. However, as the baby grows and their belly grows, their balance can be challenged. I start to modify the routine that was started in the first trimester, perhaps by decreasing reps or eliminating certain exercises. I will also add in more stretching and exercises that will help with maintaining good circulation. In the third trimester, women start to feel more tired and may experience some anxiety about actually having to give birth. I still focus on deep core and pelvic floor muscles, arms and legs, but stretching is super important. I will also include pain coping techniques if someone is having anxiety.
So…how do I balance a class with a woman in her 12th week of pregnancy and one in her 36th week? I program to the women in the more advanced stage of pregnancy and then modify to challenge each from there.  And, I communicate like crazy! Asking questions, checking in, and being extremely observant are all steps in the process for student and teacher alike. I am so lucky that I get the chance to help every woman in any stage of her pregnancy. I learn as well and I am constantly inspired by each of them!
This class takes place every Thursday morning at 10am, and you can sign up here!  We also offer a Postnatal Postnatal Equipment Class at 11. Also check out our Prenatal equipment class at 11:05am on Tuesday mornings with Dianne!
Stephanie Bittner is a Senior Pilates instructor and a pre and postnatal guru! She is a part of the Kinected team, a team we at Yinova are really excited about! At Kinected you will find a collaborative group of instructors and health professionals that bring the best of the fitness and wellness worlds to meet your body's needs. From injury rehab to cross-training, Kinected has something to offer for everyone, including pre and postnatal classes for moms and moms-to-be.