This is the final week! We made it, mostly! We're all very proud of ourselves and each other! This wasn't the easiest task.. and we did it with only a few bumps along the road. We're sorry we didn't update you last week: we all dropped the ball a little bit, but, we are back! And here's what we have learned over the past 30 days.
Emma
I definitely think I struggled the most with this. I'm such a sugar fiend! It was really difficult at first, but I've started to get the hang of it. I think I'll continue trying to be more sugar conscious moving forward. I like that I have been thinking about what I am consuming rather than just going for whatever food is most convenient. I'm eating healthier, and I feel better. Over the weekend I had a brownie, full of sugar, and whilst it did taste like a slice of heaven… I regretted it. Not because I had gone against the #YinOvaSugarFree30 challenge, but because my body wasn't happy with me. I felt all headache-y and just kind of gross. This month has been eye opening for me, I never really knew how dependent I was on sugar. But now, I feel in control!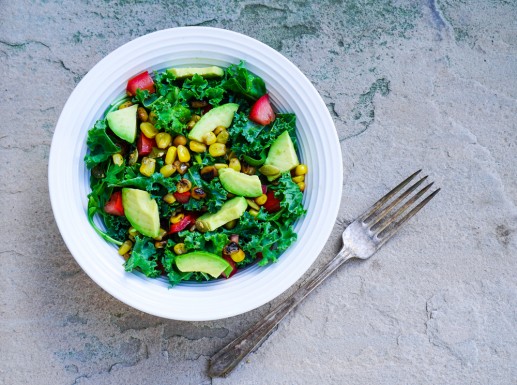 Sarah
So, It's been a month! Even though I gave in a little this last week as we were winding down this challenge, I'm not necessarily jumping for joy that it's over. I am hopeful to keep some of my new habits in terms of being conscious of the amount of sugar I consume (natural or otherwise) on a daily basis. Don't get me wrong, I will be getting some frozen yogurt the minute the clock stops, but I don't plan on indulging in desserts everyday from now on. I think my body is thanking me for the break from excessive sugar, especially late at night when I definitely don't need it. Starting the day with some healthy fats and proteins have also been a nice change that I plan on keeping. I used to say that I could live off of cereal, but here I am not running to go buy a box of honey bunches of oats now that I'm "allowed". I would definitely suggest this challenge to anyone. I think we all need to step back every now and again to evaluate our eating habits, no matter how healthy we may believe we already are.
Jill
We've made it! I've enjoyed the #YinOvaSugarFree30 and have felt my blood sugar stabilize and my cravings subside. I've also lost some weight, which I'm happy about. I don't have much of a sweet tooth to start with, so giving up processed sugars hasn't been to difficult. However, this week I've been giving some thought to natural sugars and how much I'd like to incorporate them back into my diet after the challenge is over. Before the challenge I wasn't eating much sugar itself, but I was getting a bit of a sweet-fix from maple syrup, honey, coconut sugar, fruit and sweet vegetables like carrots and peas. I'm a big proponent of balance, so I'd like to incorporate some of these back into my diet. So as the challenge draws to a close I'm looking at how to move into a low sugar, rather than no sugar, way of eating. I'd much rather eat fruit than have a processed desert made with an artificial sugar substitute, for example. So I'm going to continue to avoid processed sugars and artificial sugar substitutes but I'm going to reincorporate sweet tasting vegetables such as beets because of their health benefits. I'm going to be careful and limit the amount of natural sweeteners I have, but I'm going to allow myself fruit in moderation especially berries. Most of the carbohydrates found in berries are from fiber and very little are from sugar. For example, a serving of 1/2 cup of raspberries has only 2.7 grams of sugar. I like to eat healthily and for me that means eating a broad range of fruits and vegetables, along with some lean protein and healthy fats. I also think it's healthy to have the occassional treat.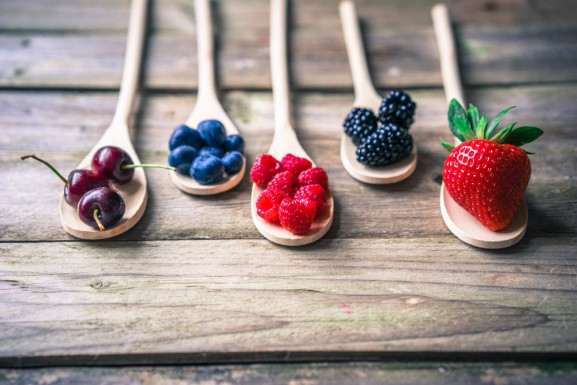 Noah
Okay, not my best week.
But far from the worst. Ive given myself a pass on a few occasions where I knew there was sugar in something as an ingredient. No
big
transgressions like donuts or chocolate floats, but a bit of bread here, ketchup there,…. It's small stuff, but it adds up. It is just enough to remind me that when I reduce my sugar intake, I am more sensitive to it when I do eat it. This leads to small but noticeable dips in energy a little while later, and it also makes my tastebuds more sensitive. There are some things like sauces and dressings that I never thought of as sweet but now taste different – and not in a good way. I don't know when or why we started putting sugar in absolutely everything, but…… well, actually I do. It's largely about the fiendishly manipulative
processed food industry
that puts profit well ahead of concerns about obesity, diabetes, cardiovascular disease, and other societal health issues.
Sorry. I digressed.
I've been handling some of the sugar craving by literally stuffing myself with green leaves so there is no more room for cake, but I have also been eating a lot of fruit. Not nearly enough to be competitive with the sugar intake I am accustomed to, but more than before this challenge. You can, as it turns out, eat enough dried mango to really spike your blood sugar.
Despite this bit of "slipping", I definitely notice how much better I am feeling across the board and I am looking forward to keeping this up. I've got more consistent energy, I feel crummy after eating things that are too sweet, and now Im not always scheming for my next fix. Why would I fall back into those old habits, except for that they are habits. If I keep that stuff in check, the hardest part is over. As I said in the beginning of the month, I think this kind of experience helps to show me how much of my diet is about meeting my nutritional needs, and how much is behavioral. Peeling away some of the layers of habit has definitely been worthwhile.