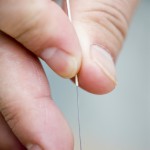 New Research Gives Hope for Breast Cancer Patients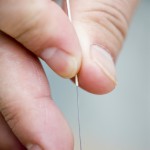 I know that many of you saw the recent news reports about a new study that showed that acupuncture is remarkably helpful when it comes to relieving the side effects of breast cancer treatment. You can see an ABC news report on this by clicking here.
Doctors treating breast cancer give patients drugs that lower their estrogen levels in order to reduce the risk that breast cancer will return. Unfortunately these drugs also mimic the symptoms of menopause and can have some unpleasant side effects such as night sweats, insomnia and hot flashes.Doctors normally give the antidepressant Effexor to treat these symptoms but researchers at Henry Ford Hospital in Detroit found that acupuncture is just as effective as an antidepressant and has less side effects. The study compared 12 weeks of acupuncture to 12 weeks of treatment with Effexor in a group of women who were undergoing hormonal therapy for breast cancer. Both the acupuncture and the Effexor relieved hot flashes and night sweats but the women taking the Effexor complained of side effects such as dry mouth, nausea and headaches whereas the women treated with acupuncture had no side effects and even reported an increase in a feeling of well being, more energy and improved sex drive. The acupuncture also seemed to have a longer lasting effect with most participants reporting that they were symptom free for up to 15 weeks after stopping the acupuncture treatment. You can see an interview with Dr. Eleanor Walker, a radiation oncologist and one of the lead authors of the study by clicking here.
In my own practice I have treated many breast cancer patients and my own experience is similar to the findings in this study. One of my patients, Suzanne, agreed to share her story with you in the hope that it would inspire other breast cancer patients to seek out acupuncture as an adjunct to conventional treatment. Suzanne was in her early thirties when she was diagnosed with breast cancer. In fact she found out she had the disease just a week before her wedding and underwent a mastectomy when she returned from her honeymoon. After her mastectomy she was given chemotherapy and radiation therapy and at that time she came to see us at The Yinova Center. I treated her with acupuncture for nausea, fatigue, constipation, anxiety, hot flashes and insomnia. Suzanne found a once weekly acupuncture treatment to be a simple, cost effective way of dealing with the side effects of her chemo and radiation. She also appreciated the pampering and emotional support she got from us during a time when many of her treatments were painful and invasive. That was over 5 years ago and I am happy to report that Suzanne is cancer free. She is still a patient at The Yinova Center where we see her once a month for acupuncture. This monthly treatment is now part of the regimen she has developed to maintain her good health, along with regular exercise and a healthy diet.
If you would like to talk to us about how we can help and support you as you undergo breast cancer treatment or if you would like us to put you in touch with other patients who have used acupuncture to handle the side effects of their drug therapy please call us at The Yinova Center.
It is often hard to get funding to research acupuncture treatment. Unlike a drug where the research investment will result in a profit for the pharmaceutical company acupuncture research is not profitable. This valuable study was funded by the Susan G. Komen Foundation. My Mom suffered from breast cancer and so I have a personal interest in supporting this wonderful charity. If you would like to donate to their ongoing efforts to combat breast cancer click here.
Related articles on the Yinova Blog 
Breast Cancer Prevention 
Photograph
© Stratum | Dreamstime.com