ABOUT OUR CENTER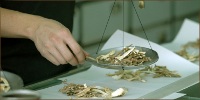 The YinOva Center is a complementary medical center in New York City, known for its experienced team, warm atmosphere and effective care. We believe that good medicine combines the best that Eastern and Western medicine has to offer, and our practice is rooted in the wisdom of traditional Chinese medicine, adapted to the needs of modern New Yorkers. We've been practicing this way since 1999 and we call what we do the YinOva Method. 

The center is home to some of NYC's best acupuncturists and health practitioners, led by husband-and-wife team Jill Blakeway and Noah Rubinstein. We are proud to provide acupuncture and Chinese herbs from an experienced team of practitioners of Chinese medicine. We also offer massage, nutritional advice, and support groups in a spa-like setting, that is a tranquil retreat from the hustle and bustle of downtown Manhattan.

We care for New Yorkers of all ages from small babies to senior citizens and are particularly well known for using Chinese medicine to enhance fertility. Click here to find out more about what we treat. 

ABOUT OUR FOUNDER, JILL BLAKEWAY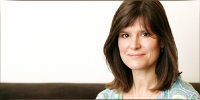 Jill Blakeway is the founder of the YinOva Center. A licensed and board-certified acupuncturist and herbalist as well as the author of two books on women's health, Jill speaks regularly (in the charming accent of her native England) about natural medicine and makes frequent appearances on TV and radio and in the print media. Click below for more on:
Booking an appointment with Jill 
Making Babies