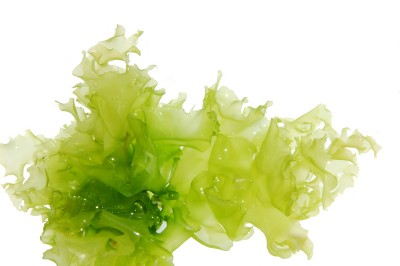 An interview with Aubrey Levitt of Body & Eden
In this series, Michele interviews Yinova friends and wellness advocates.
The Yinova Center is thrilled to be the newest and only New York pick-up spot for Body & Eden's line of Tonics and Elixirs. Their nourishing tonics combine organic whole fruits and veggies and high-nutrient green superfoods, and their supportive elixirs, drawn from ancient folk wisdom, are based upon herbal healing formulas. Michele was lucky enough to sit down with a most enchanting, Aubrey Levitt, one of Body & Eden's co-founders.
ML: How did Body & Eden hatch?
AL: In some ways I could say it started when I was thirteen years old and my mother had me in the kitchen making her "green drinks" as part of her alternative cancer treatment. Or even earlier when she turned our suburban lawn into an organic garden, complete with compost pile. Herbs, alternative medicine, whole foods, and ancient remedies were an active part of my upbringing. However, over time I started to disconnect from myself and my roots. Living in New York and working in marketing, my stress levels increased and I began to develop some health problems. An interest in health foods was no longer enough. I went on a full blown quest, trying every diet or cleanse I could get my hands on, talking to and receiving treatment from several different types of health care practitioners, and reading up on the latest health trends. Over time I learned what worked for me and what didn't; how to listen to my body and trust myself.Body & Eden started out as a nutritional consulting venture. Friends started coming to me for nutritional support. At first I was hesitant to offer advice, thinking that we all find our own way. I then realized how grateful I was for the support I had received and it became clear that I had to offer my experience the same way others had generously offered theirs to me. I wanted to do this in a way that empowered the other person to feel what worked for them. Later I referred back to this for the philosophy and drink names of our company. As far as the tonics, Hillary, my business partner and best friend of twelve years, had always shared similar health concerns and we often shared notes on healing methods and remedies. We spent many nights  discussing what we could and couldn't find in the health market. I had been making several green tonics for myself and friends in Los Angeles. Hillary, working in the high demand publishing world in New York wanted a way to be able to get some healthy nutritional support that would help her manage her hectic lifestyle. That led us to bring our healthy tonics to New York.
ML: Why was New York a better fit for Body & Eden?
AL: In New York people don't have as much time and/or space to be visiting the farmers markets, blending veggies, or infusing teas. They have a lot to get done and due to the proximity of people, the city really can function like a community. And, in a community its inefficient if everyone is a basket weaver.
ML: You recently moved from California to New York, are the stereotypes true?
AL: Completely, I really think of LA as the Yin and New York as the Yang. A little of both is great!
ML: How are you different than other juice places out there?
AL: We do not juice any of our ingredients. We combine herbal tea infusions, whole fruits and vegetables with super foods like chlorella and spirulina. Our aim was to create nutrient dense, blood sugar stabilizing formulas.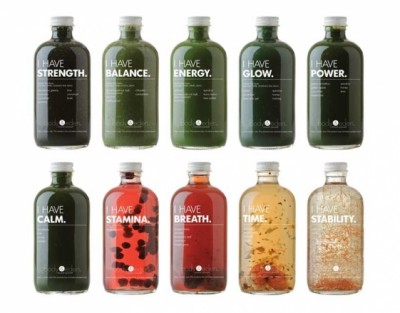 ML: What's the difference between a tonic and an elixir?
AL: We define a tonic as a balancing drink that helps promote health, including fruits, vegetables, and / or super foods. Our elixirs are more transparent and magical. They are drawn from ancient remedies and not necessarily food based.
ML: We love so many of your tonics & elixirs, how do you come up with your recipes?
AL: Many of our recipes were derived from custom tonics created with specific needs in mind. We took these recipes and tried to make them more universal. Our first goal was to create balanced formulas, highlighting certain functions. We worked with an herbalist to create herbal infusions that would support each recipe and intention. As far as the names, we approached our recipes from the back door, meaning we didn't look at what would give you Energy. Our bodies already know how to create energy. So the drink, I HAVE ENERGY, was created to support the systems in our bodies that generate energy, hopefully helping us to access our abundant internal resources.
ML: Well that all sounds perfect, but come clean – ever have a concoction go horribly wrong?
AL: Completely! Not only have I made some ridiculous combinations, but if I have noticed that my mood and mindset can play a huge role in the outcome.
ML: Hmmm…not sure I'd want to be a guinea pig, do you have taste testers?
AL: Yes, everyone we know who has ever tried them is a taste tester! And  a perk of the job; we all taste a lot of tonics!
ML: Not a bad perk, they have such nutrient-rich ingredients! Where do they come from?
AL: We are constantly looking for new sources. We work with farmers and vendors we know and trust. Our herbs come from Mountain Rose Herbs or Avena Botanicals in Maine. A lot of our super foods come from Essential Living Foods or HealthForce Nutritionals. We get our dates and almonds from a trusted farm outside of LA. We try and grab the bulk of our produce from the farmers markets and when they don't have what we need we work withs small markets like LifeThyme in New York. Ideally we cant wait until we have our own farm.
ML: Eating from your own farm sounds divine. Speaking of eating, is your diet as pristine as the tonics?
AL: There have been times in my life that I have eaten cleaner than others. But when I look at my life as a whole, my mentality and my intention keeps getting healthier.
ML: What's your favorite indulgence (food-wise)?
AL: When I am in LA irish moss pudding (it is amazing!), and New york cornbread from Angelica's Kitchen.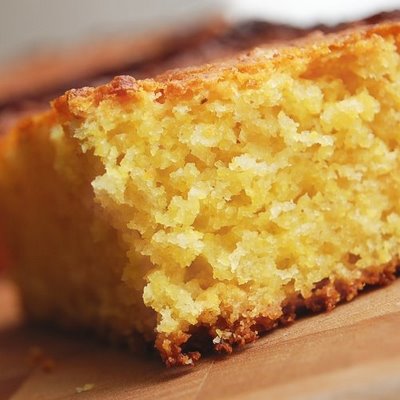 ML: Where will you be in five years?
AL: Body & Eden will have local kitchens in three or more cities. We will have extended our line to include other products (which we are already working on:) We will be sourcing many of our herbs and some produce from our own garden or farm. And, we will have created a family of employees and a name consumers trust.
ML: Those are pretty lofty goals! How do you find balance in your life?
AL: I have to remember that the time I take off is just as important as the time I am working. My friends, my father, and my business partner all help remind me of this. Also, yoga, swimming, acting, singing, and dancing. The more physical I am the more I can feel my body and the more I know what is needed for balance.
ML: How did you come up with the name Body & Eden?
AL: It happened organically. I wanted to express my desire to connect our bodies back with their true nature.
ML: Where do you see the greatest need for your products?
AL: Hospitals.
ML: Wow. That would be amazing! On the subject of medicine, what sort of role, if any, does Chinese medicine play in your life?
AL: I am an avid fan of Chinese medicine. I believe understanding the relationships between the elements and the internal and external balance between yin and yang helps to define and create the foundation for everything we do. We can learn everything from nature; Chinese medicine is based on this depth of knowledge.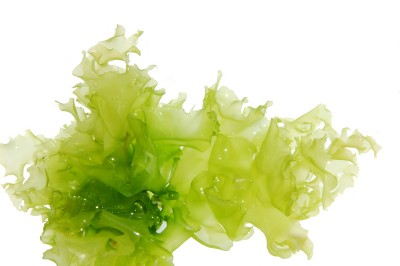 ML: Of all the superfoods out there, what do you wish people knew more about?
AL: ALGAE. It is an amazing thing; the oldest and most adaptable organism out there.
ML: Juicing or blending?
AL: Both are great, but serve different functions. For me blending is nourishing. Juicing gives your digestion a complete break. However, if you are providing your body with the right nutrients it should have no problem detoxing and cleansing on a daily basis. We were looking for a sustainable way to transform energy, and that starts with our bodies breakdown and assimilation of the food we eat.
ML: What's the single best thing you do for your health?
AL: Meditation. For me that encompasses more than sitting. At any point swimming, dancing, acting, painting can all be a meditation for me. Whatever gets me out of my head and into my body. And when I am in that space all the wisdom and knowledge is there.
ML: Any beauty tips?
AL: Breathe. Salt water baths. Infrared saunas! Body scrubs! Whatever keeps things flowing internally and externally.
ML: Can kids drink your tonics and elixirs?
AL: Always check with your health care provider. There are certain things like honey, which should not be given to children of a certain age.
ML: Aubrey this has been great! We are looking forward to working with you!