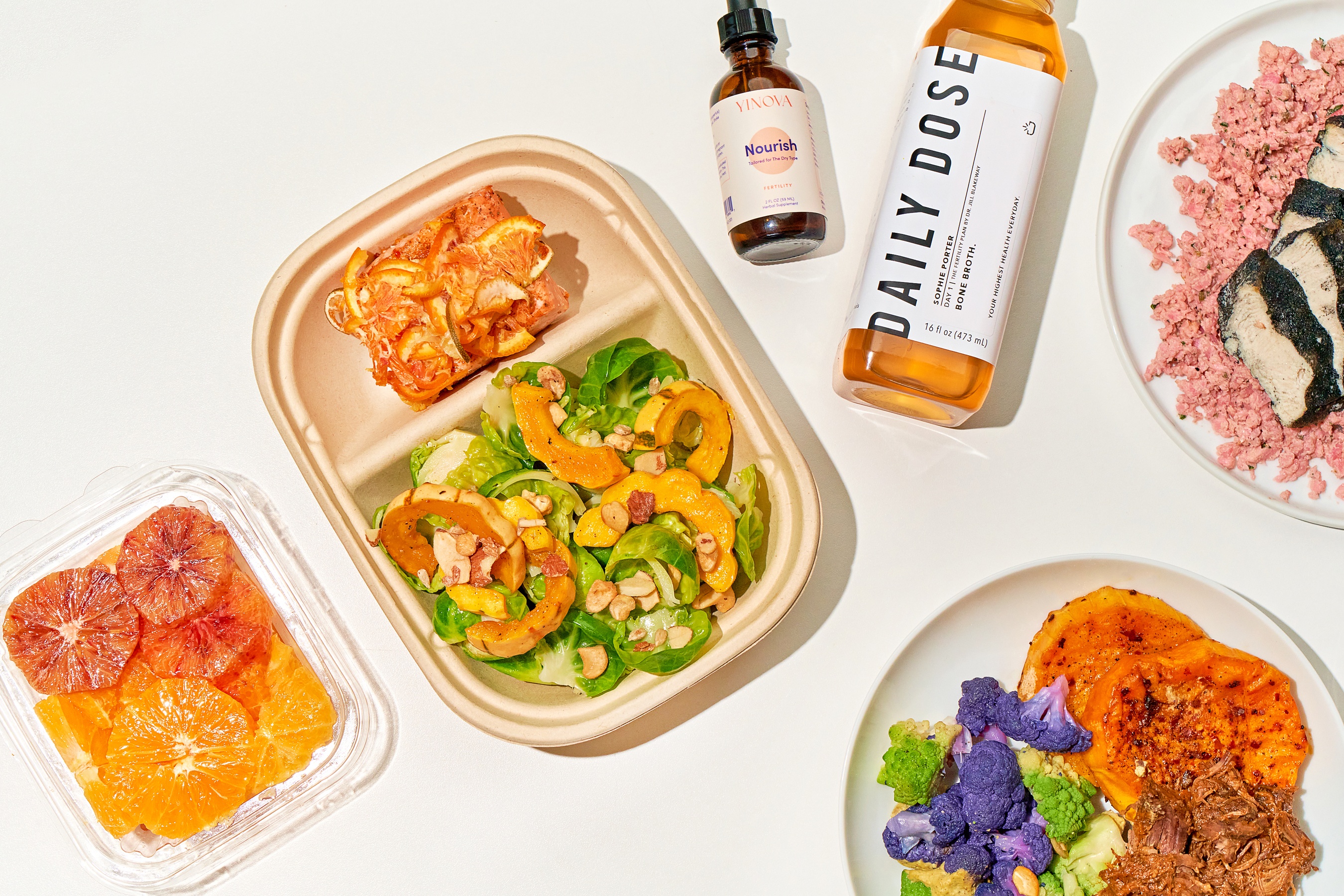 in partnership with Daily Dose
Yinova Fertility Meal Plan by Dr. Jill Blakeway
After years of development, we are excited to launch this program to help enhance fertility with nutritious and delicious meals. In the process, we are determined to help people who struggle with fertility, talk more about this important topic & share just how powerful food can be when it comes to optimizing your health, body, & mind.

Dr. Jill Blakeway, Yinova Founder & Tricia Williams, Daily Dose Founder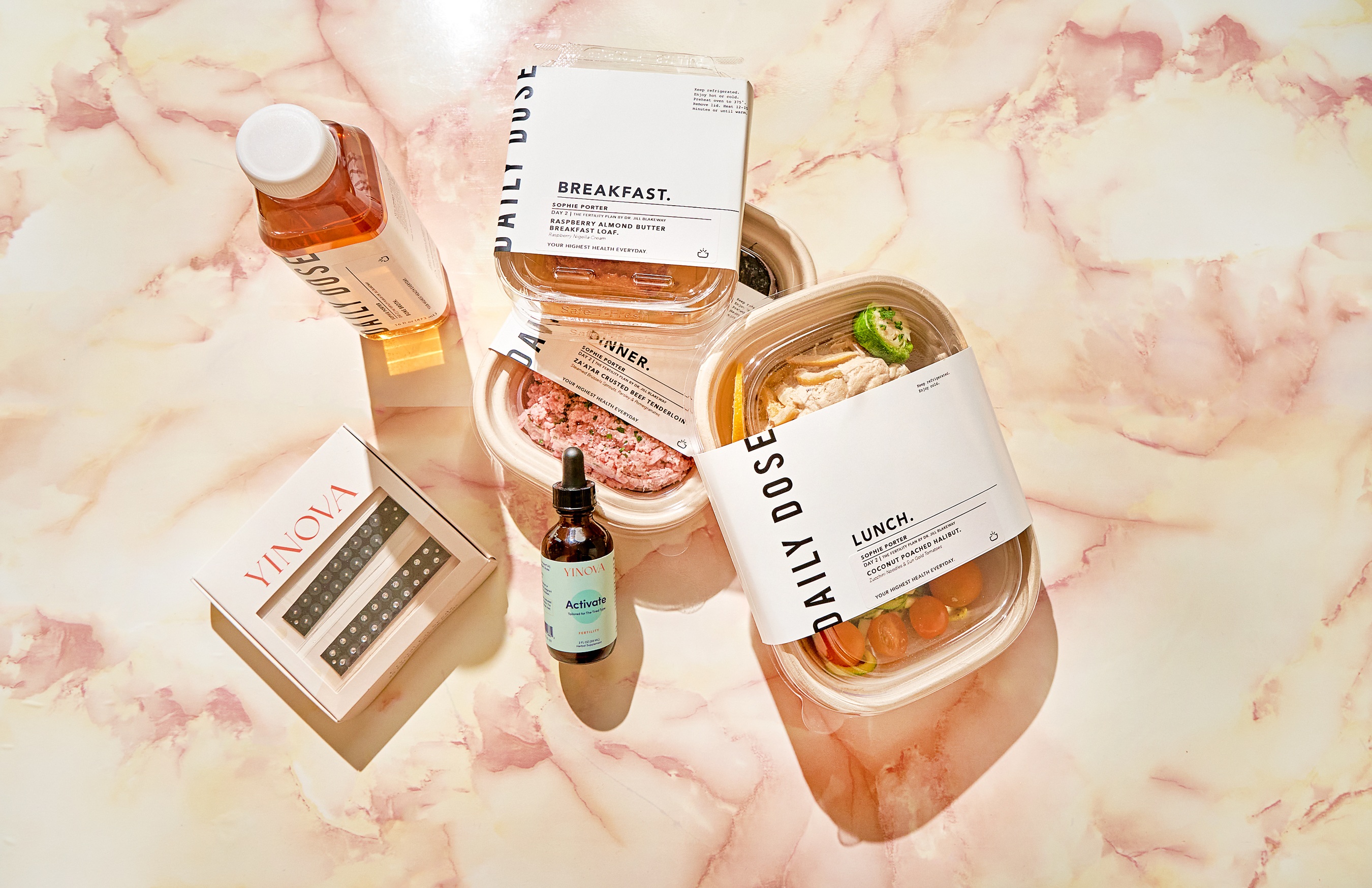 Yinova & Daily Dose
Meals designed to support your fertility journey
​​Taking time ahead of conception to optimize the health of both parents is the best gift you can give your future child. The fertility meal plan complements our 3-month approach to get your body in optimal shape for conception is based on the Yinova Method.
Seamlessly incorporate meals that support you on your journey towards conception with a convenient home delivery of chef-prepared, fresh, organic ready-to-eat meals. 
This plan uniquely fuses nutrient-rich ingredients and medicinal herbs presented in well-rounded, whole-food meals and bone broth to balance hormones & support conception, implantation & pregnancy.
About the Meals
Meals are delivered to your door, nationwide, ready to eat
Plans include options for breakfast, lunch, dinner, and bone broth
You can choose to have meals for 3, 5 or 7 days a week
Plans can be modified for allergy or dietary restrictions
Meals change weekly to reflect fresh seasonal foods
You can purchase one meal plan or explore Daily Dose's subscription options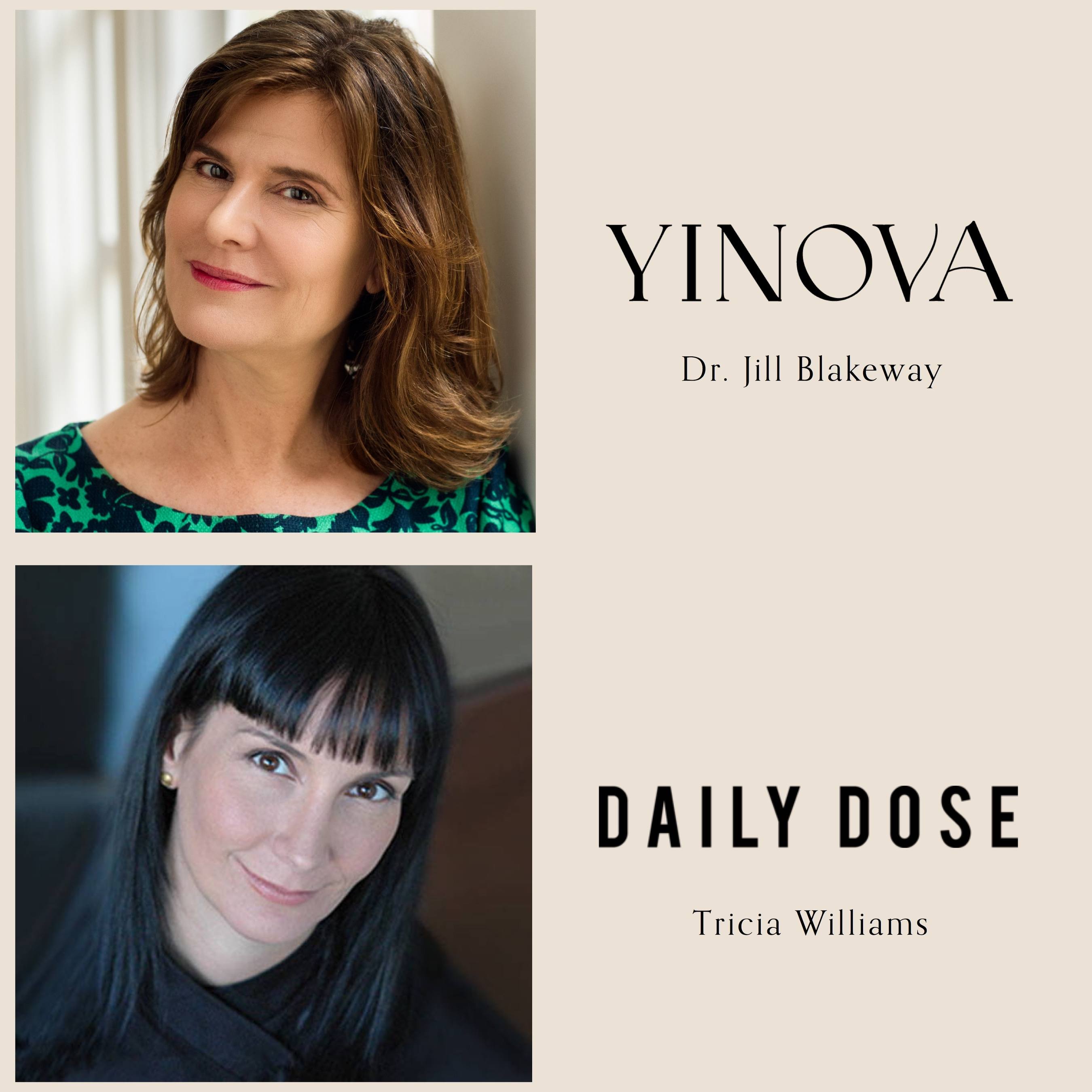 Designed by
Dr. Jill Blakeway, Yinova Founder & Author of 'Making Babies' & Tricia Williams. Founder, Daily Dose
Dr. Jill Blakeway is a board-certified acupuncturist and clinical herbalist, and the founder of the Yinova Center in New York, and has been helping couples to conceive for over 20 years. She's the co-author of the best-selling book Making Babies: A Three-Month Program for Maximum Fertility, which she wrote with a reproductive endocrinologist. This nutrient-forward program designed to optimize fertility is based on the advice Jill & the Yinova team have shared with thousands of patients to help them to conceive.
Tricia Williams, Founder & CEO of Daily Dose, is passionate about the power of food & personal wellbeing. Tricia is an accomplished celebrity chef, nutrition educator, & consultant who has left her mark as a chef on some of New York's best restaurants. She returned to school to study holistic nutrition & earned a Food Therapy Certification from Annemarie Colbin at the Natural Gourmet Institute. She then founded Food Matters, a custom health supportive meal service, to share her passion for food & its effects on physical, emotional, & mental wellbeing. Daily Dose is the culmination of a lifelong desire to bring the joy of eating healthy back to the kitchen table, to use kitchen as pharmacy, to promote the wellbeing of individuals, & to help restore the earth.
Holistic Fertility Support
We've spent over 20 years giving people advice about how to conceive & in that time we've learned what works (& what doesn't!). We're here to help you cut through all the noise & come up with a fertility plan that will work for you.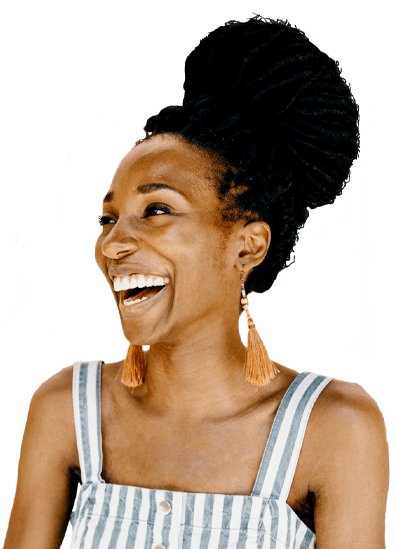 Fresh, seasonal, food in its natural state by definition eliminates processed foods, trans fats, and refined sugar, and right away, you're complying with three of the most important recommendations for a fertility-friendly diet.

Dr. Jill Blakeway
Daily Dose
Food Philosophy
Choosing the right fuel for your body has a significant impact on your overall long-term health. Daily Dose shows that eating food with the healthiest ingredients available – organic, without gluten, or refined sugar and oil – is never depriving or boring, but innovative, fun, and above all, delicious! With ingredients sourced from organic regenerative farms, meal plans and programs are not only good for your body, but good for mother earth too!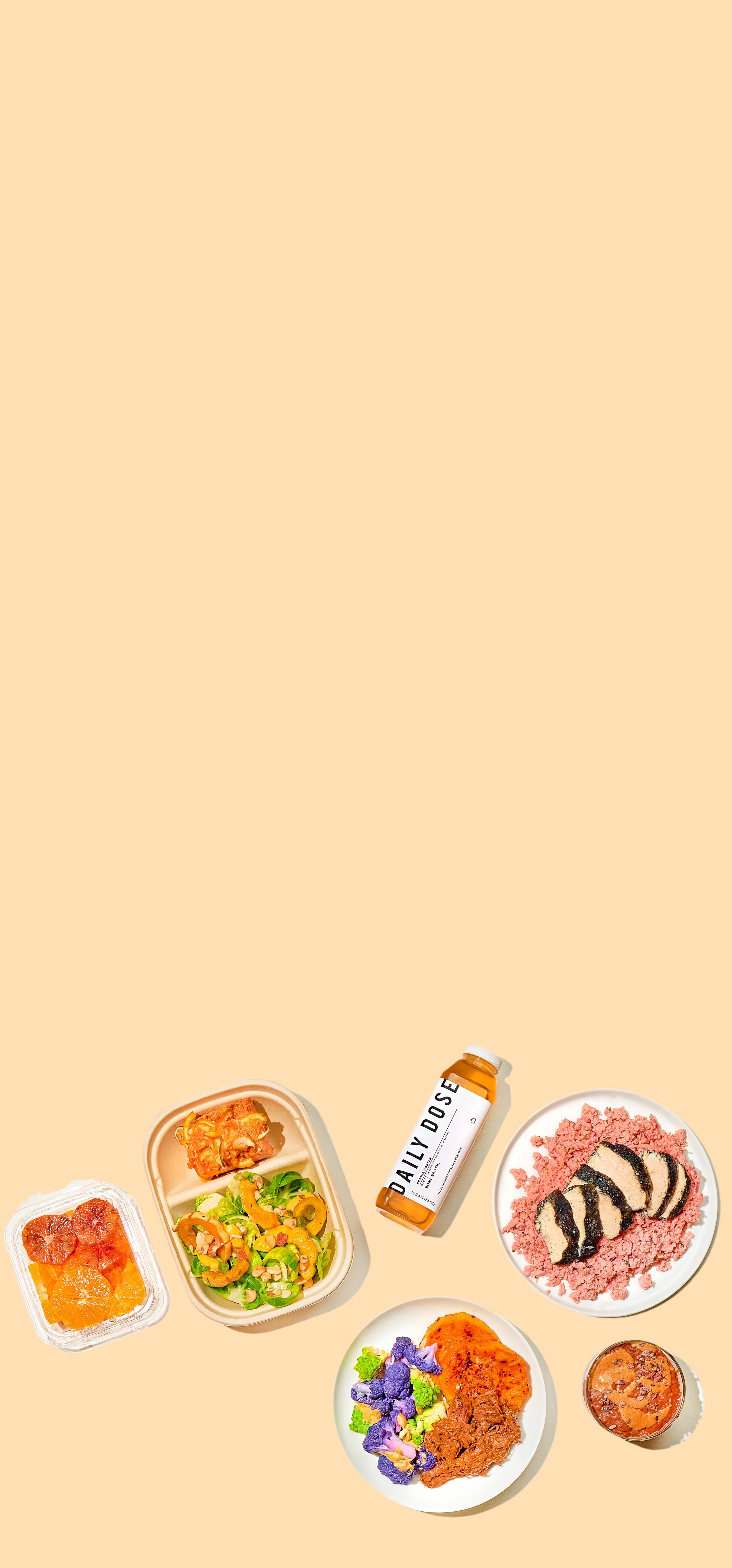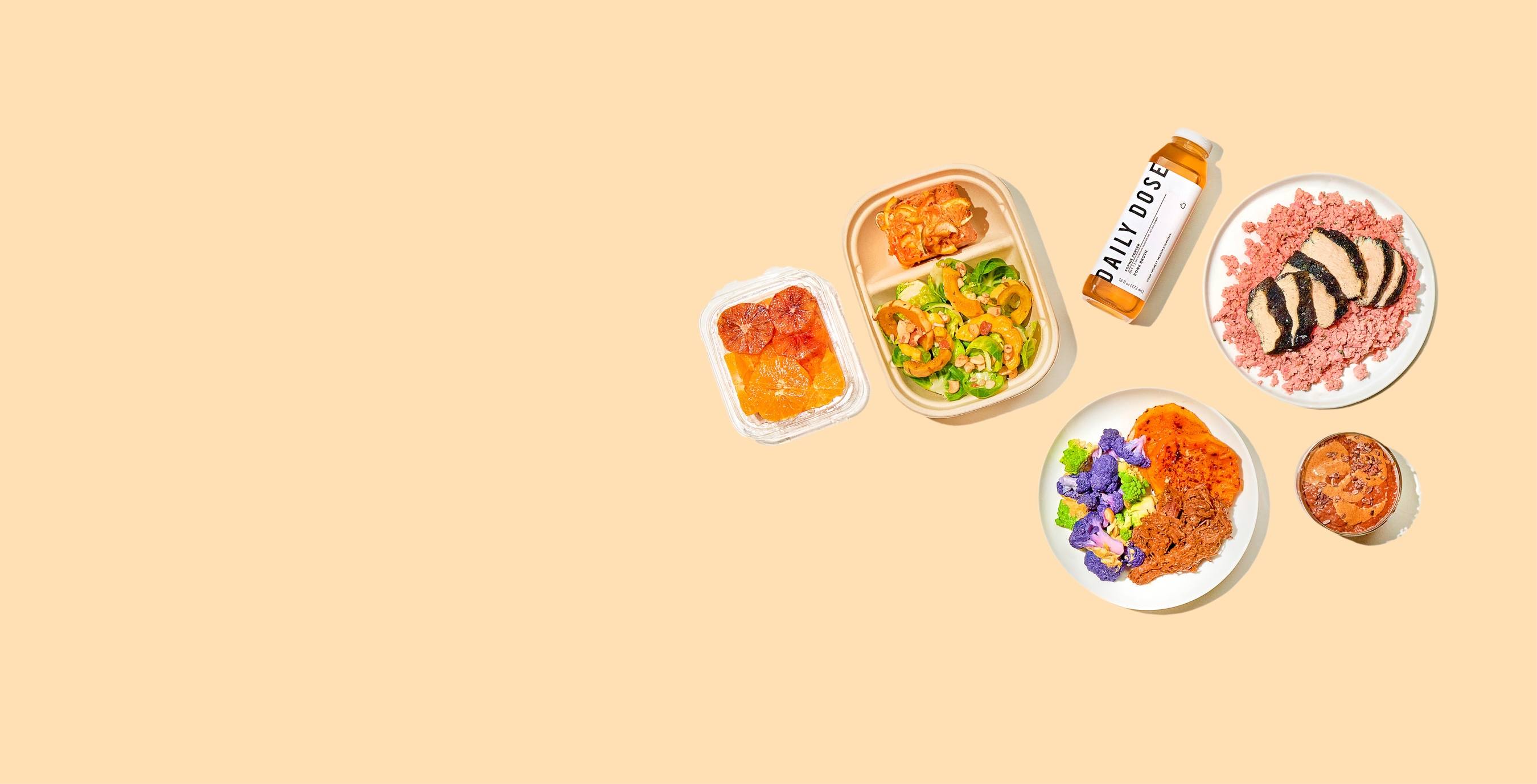 Explore our Fertility Resources
See All