Looking to Boost Fertility? Chinese Medicine Can Help
Chinese medicine, such as acupuncture and diet, has been used for centuries to treat a variety of health conditions, including infertility. Here's what you need to know about Chinese medicine to improve your chances of conceiving.
Key Takeaways
Acupuncture is a proven remedy for many fertility issues, helping to restore balance and promote overall health.

In order to improve blood flow, reduce stress, and optimize overall health, good nutrition is essential.

Working with a Chinese Medicine Practitioner will help you find a diet that is appropriate for you based on your constitution and Chinese Medicine diagnosis. Some foods that can be helpful are lean proteins, food rich in omegas-3s, dark leafy greens, and whole grains.
What Is Chinese Medicine?
Traditional Chinese medicine (TCM) is a system of healthcare that has been used for centuries in China. TCM practitioners use an array of modalities to promote health and well-being, including acupuncture, herbal remedies, cupping, and moxibustion. In recent years, TCM has become increasingly popular in the West as people seek out alternatives to conventional Western medicine.
Chinese medicine is based on the belief that our health is determined by the balanced flow of energy (known as Qi) throughout our bodies. When this flow is disrupted, it can lead to illness. TCM practitioners use a variety of techniques to restore balance and promote health, including acupuncture, herbs, moxibustion, and cupping.
Acupuncture is perhaps the best-known element of TCM. Fine needles are inserted into the skin at specific points along the body's meridians (energy channels). These needles help to unblock stuck energy and encourage the free flow of Qi.
Herbal remedies are another important part of TCM. Chinese herbal pharmacology is a complex system; making it crucial to work with a board-certificated herbalist. More than 6,000 different herbs have been used in Chinese medicine over the centuries, either alone or in combination with each others. Herbs are rarely used alone and rather combined to create complex formulas to address an individual patient's needs based on their Chinese Medicine diagnosis. The use of internal herbal medicine is especially important when treating fertility.
Cupping is a lesser-known but equally effective modality that involves placing glass cups on the skin and creating a vacuum using heat or a suction cup. This suction pulls the skin up into the cup and increases blood flow to the area.
Moxibustion is a technique that involves burning dried mugwort leaves (Artemisia argyi) over specific points on the body. The heat from the burning mugwort warms and stimulates these points, promoting circulation and easing pain. The use of moxibustion has been shown to increase white blood cell count, directly boosting the immune system and reducing inflammation.
How Does Chinese Medicine Impact Fertility?
In recent years, TCM has gained popularity as a natural fertility treatment.
When used for fertility, acupuncture is thought to improve blood circulation to the reproductive organs, promote hormone balance, and reduce stress levels. All of these effects can improve your chances of getting pregnant.
Chinese herbs have also been used to treat infertility for centuries. There are hundreds of different herbal formulas in existence, each one tailored to meet the unique needs of the individual. These herbs help to tonify the uterus, support hormone balance, and improve egg quality.
How Does My Diet Impact the Effectiveness of Chinese Medicine for Fertility?
When one or more of the body's systems are out of balance, it can lead to illness or pain. A nutritious diet helps to keep the body's systems in balance, which in turn reduces the need for medical intervention.
Here are a few ways that your diet can impact the effects that Chinese medicine has on fertility.
1. Qi Foods
Acupuncture works by stimulating specific points on the body, known as acupuncture points or acupoints. These points are located along energy pathways known as meridians. Meridians conduct energy, or qi, throughout the body. When qi becomes blocked or stagnant, it can cause illness or pain.
Overall, a diet of warm, cooked foods is encouraged because it's easy for the body to digest and less taxing than raw, cold foods. Aim for a balance of lean, grass-fed protein, dark leafy greens, and complex carbs. Nuts and seeds are wonderful snacks. Everyone is different, so it's important to talk to a Chinese Medicine practitioner for more individualized recommendations.
Just as there are foods that boost our Qi, there are also foods that can diminish the overall health of the body, like excess caffeine, processed foods, alcohol, and nicotine.
2. Ensuring Balance
In Chinese medicine, the concept of yin and yang is used to describe the opposing forces that work together to create harmony.
When these forces are in balance, the body is able to function optimally. However, when there is an imbalance, disease can develop.
The Chinese medicine diet strives to maintain a balance between yin and yang by providing the body with nutrient-rich foods that support fertility. Yang foods tend to be more warming in nature and include some spices and animal protein. Yin foods are more cooling and lean more into fruits and vegetables.
Consequently, by eating a diet that promotes balance, couples who are trying to conceive can increase their chances of success.
3. Eliminating "Dampness" in the Diet
A key principle of the Chinese Medicine Diet for fertility is eating to avoid and eliminate "dampness."
Dampness occurs when you eat foods that clog the free-flow stream of energy within your body. Foods like cheese, sugar, white flour, and yogurt all contribute to dampness, which then leads to disease and pain.
You'll know if dampness is a problem in your diet if you're suffering from digestive problems, swollen joints, chronic allergies, arthritis, and excess weight. A healthy diet, like the Chinese Medicine Diet, with plenty of fresh vegetables, fruits, and non-gluten grains, can help keep energy flowing freely, as can drinking lots of water.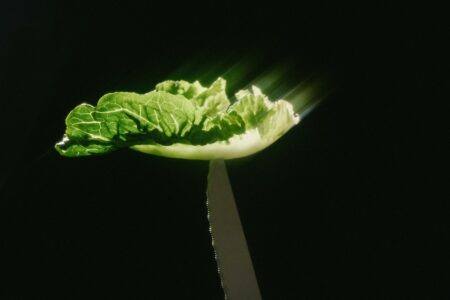 What Are the Best Foods to Eat When Being Treated for Fertility with Chinese Medicine?
1. Eggs
Eggs help to nourish and strengthen the body. In particular, they are known for their high protein and vitamin D content, both of which are essential for fertility. Eggs can be eaten boiled, scrambled, or fried.
2. Salmon
Salmon is another yin food that is packed with nutrients essential for fertility. It is rich in omega-3 fatty acids, which have been shown to improve egg quality and increase embryo survival rates. Salmon can be grilled, baked, or poached and served with steamed vegetables or rice.
3. Cooked Vegetables
In order to maintain a healthy balance, it is important to consume foods that are packed with life-giving nutrition. Vegetables are a major part of this diet, as they help to drain dampness and promote health.
A variety of colors and textures not only create a visually appealing dish but also help to regulate appetite. Eating a wide variety of vegetables ensures that you will feel full as well as provide the body with a broad array of nutrients and antioxidants. To get the most out of this diet, start each meal with a large quantity of lightly cooked vegetables.
Leafy greens such as spinach and kale are excellent sources of folic acid, which is essential for pregnant women to reduce the risk of birth defects. These vegetables are also high in antioxidants, which can improve egg quality. Leafy greens are best enjoyed when cooked, as it makes it easier for the body to absorb nutrients without putting too much stress on the digestive system.
4. Proteins
The Chinese diet includes small quantities of animal protein or beans, which can help to boost fertility. Animal proteins provide the body with an abundance of nutrients and minerals, and are very nourishing to the blood. It is best to eat them in small qualities 3-4x a week.
Beans, on the other hand, can be eaten more often as they absorb dampness and provide fiber and protein. This will help ensure that you're getting enough of this essential nutrient when trying to conceive.
5. Seasonal Foods
Seasonal foods are an important part of the Chinese Medicine diet for fertility. According to Chinese Medicine, eating seasonal foods helps to keep the body in balance. Seasonal fruits and vegetables contain the nutrients that our bodies need to function optimally.
The Chinese Medicine diet for fertility recommends eating a variety of seasonal fruits and vegetables, including those that are grown in your region.
6. Non-Gluten Starches
If you're trying to conceive, you may have heard that it's important to eat plenty of non-gluten starches. But why is this?
Well, according to traditional Chinese medicine, non-glutinous grains like rice, millet, and quinoa are considered "clean-burning" foods. That means they help to drain dampness from the body, and dampness can be an obstacle to fertility. Avoid foods like sugary carbohydrates.
7. Seeds and Berries
There are several types of seeds and berries you might want to consider eating if you're on the Chinese Medicine diet for fertility as well.
Red dates are a staple in Chinese medicine. They are thought to improve circulation and help regulate the body's hormones. Red dates can be found fresh or dried at most Asian markets.
Goji berries are another common ingredient in Chinese medicine. They are rich in antioxidants and vitamins A and C. You can find goji berries dried, like raisins, or fresh, like strawberries.
Longan fruit is often used in soups and teas. It is said to have a calming effect on the body and mind and to promote restful sleep. Longan fruit can be found fresh or dried at most Asian markets.
Lotus seeds are believed to tonify the kidneys and promote healthy blood circulation. Lotus seeds can be found whole, in soups, or ground into a powder at most Asian markets.
What Foods to Avoid on the Chinese Medicine Diet for Fertility
When it comes to fertility, what you eat is just as important as what you avoid.
Sugar and dairy are two common offenders when it comes to diet-related fertility issues. Sugar can cause hormonal imbalances, which can make it difficult to conceive. Many dairy products in the United States contain hormones that can affect the phases of a menstrual cycle.
Cold raw foods, such as sushi, smoothies, and salads, can be challenging for some digestive systems, limiting the absorption of nutrients and thus disrupting the delicate balance of hormones needed for fertility. The best way to ensure a balanced diet for fertility is to eat a variety of cooked fruits and vegetables, whole grains, and lean protein.
By avoiding processed foods and sticking to natural ingredients, you'll give yourself the best chance of conceiving.
Where Do I Find an Acupuncturist Who Specializes in Chinese Medicine for Fertility Treatment?
If you're considering acupuncture for fertility treatment, you may be wondering where to start. First, it's important to find an acupuncturist who specializes in fertility. While any licensed acupuncturist can perform acupuncture, not all acupuncturists have the same level of experience or training when it comes to fertility.
Also, you'll want to make sure that your acupuncturist is familiar with Chinese medicine for fertility. Chinese medicine takes a holistic approach to fertility treatment, which means that your acupuncturist will look at your overall health, diet, and lifestyle in addition to your reproductive health when determining a treatment plan.
What to Expect When You Visit an Acupuncturist
Once you've found an acupuncturist who specializes in both fertility and Chinese medicine, you can schedule a consultation. During the consultation, your acupuncturist will ask questions about your medical history, family history, diet, stress levels, and lifestyle choices. They may also perform a physical exam. This information will help them create a customized treatment plan for you.
Most acupuncture treatments last between 30 and 60 minutes. During the treatment, thin needles will be inserted into specific points on your body. You may feel a slight prick when the needles are inserted, but the majority of patients report feeling very little pain during the procedure. Some patients even fall asleep during treatments! After the needles have been placed, they will be left in place for 20-30 minutes while you relax.
Acupuncture is usually done once or twice a week for several weeks or months, depending on your individual situation. Most patients see significant improvements after just a few treatments. However, some may need more time to see results. The good news is that acupuncture has very few side effects and can be combined with other fertility treatments like IVF or IUI with no adverse effects.
Acupuncture is a safe and effective treatment for infertility, but it's important to find an acupuncturist who specializes in both fertility and Chinese medicine. Once you've found a qualified practitioner, you can schedule a consultation to discuss your individual situation and create a customized treatment plan.
Conclusion
These Chinese Medicine practices can not only increase the efficacy of fertility treatments and efforts to conceive, but they can also promote overall health and wellbeing. Try adopting some of the principles of the Chinese Medicine for fertility and see what kind of impact it has on your efforts to conceive!