One of the most common questions that Dr. Jill Blakeway gets asked in interviews about the general benefits of acupuncture is "How can someone find a good acupuncturist near them?" Since moving part of our practice online, we are now able to virtually treat patients all over the world! While there are numerous benefits from virtual sessions, in-person treatments are still incredibly important.
The process of finding a practitioner who fits your needs, clicks with your personality, and most importantly is a pro in the area of expertise you are seeking to focus on can be a challenge no matter where you are. Whether you are looking for an acupuncturist to optimize your fertility, or one to help you find relief from pain it helps to look for signs that your acupuncturist is properly qualified and runs a professional and vibrant practice.
Pick a licensed and board-certified Acupuncturist; surprisingly, not everyone practicing acupuncture is one.
Make sure that your practitioner is licensed in acupuncture and board-certified in both acupuncture and Chinese herbs. Licensed and board-certified acupuncturists have completed a 3 -4 years full-time master's degree, which has included hundreds of hours of supervised hands-on clinical training. They are required to take and pass national or state board exams and complete ongoing continuing education to maintain their certification. An easy way to find out if a practitioner is fully licensed is to reference the NCCAOM website, which lists licensed practitioners from across the U.S.
Apart from acupuncture and prescribing Chinese herbs, a good practitioner is trained in cupping, moxa, massage, nutritional support and even modalities like Shonishin (which is a type of pediatric massage shown in the picture below)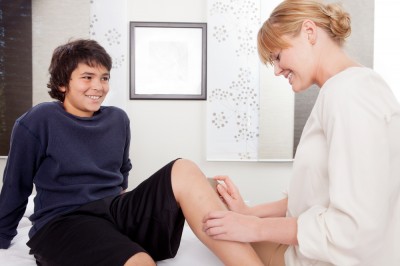 Not everyone who practices acupuncture has this level of training, however. Doctors, dentists, chiropractors, and physical therapists can perform a limited form of acupuncture with just 300 hours of training. This is because they are practicing under their other medical license and the acupuncture they do is an adjunct. So they are are not required to meet the standards for acupuncture licensure, which means they can take a simple home-study course, receive no hands-on clinical training, and are not required to maintain their skills with continuing education.
You wouldn't want to get your dental work done by an acupuncturist who'd studied dentistry on the side at home and the same goes for acupuncture. At Yinova we suggest you put your faith in a qualified acupuncturist who practices Chinese medicine as their major focus and has been trained extensively in the modality.
Choose a practitioner who you can see regularly, location is important
The location of practice is important because you will need to see your acupuncturist regularly during your course of treatment. Chinese medicine is a fluid system that adapts to the changes that are going on in your body. Your practitioner needs to see you in order to assess your progress and make changes to your herbal formula and acupuncture treatment. At Yinova we like to think of your time with us as a health journey where you are making progress and we are adapting what we do as your internal landscape changes.
We are often approached by patients from outside New York who have heard about our practice and want to visit us whilst they are in town. Whilst it's our pleasure to meet with people and give advice, we always refer these patients to a local acupuncturist because they are best served by getting regular assessment and treatment from someone who can see them weekly. We are happy to remain involved in an advisory capacity and work with your local acupuncturist if necessary.
Choose a practitioner who is available when you need them, office hours matter
Make sure your practitioner has regular office hours and makes provision for someone to treat their patients when they are away. Here at Yinova we're open 7 days a week and there are 10 acupuncturists in the practice, so our patients can always get an appointment at a time that's convenient for them.
Not all practices need to be quite so diligent and many sole practitioners only work a few days a week and still offer a great service to their patients. Often the availability of a practitioner is tied to what they treat. For example at Yinova treat a lot of women who are going through fertility treatment and who need to be seen regularly and at specific times that coincide with their IVF cycles. We also have an active Cancer Care program, which means we treat patients who need regular pain relief and support with the side effects of cancer treatment such as nausea and fatigue.
So in our practice, it's vital that we're available all week because a lot of our patients need that level of support.
Be aware that there are different practice models and choose the one that suits you
There are two different types of acupuncture practices and both have their upsides and downsides so it's important to understand the difference.
The first is the traditional "private practice". This is the way we practice at YinOva. The practitioner sees one patient at a time in a private room with plenty of time to talk and develop a treatment strategy.
The second is called "community acupuncture" where patients are treated in a group setting. This keeps costs low but it does mean you'll be treated in a communal treatment space and other people will be getting treatment next to you.
Whether privacy and personal attention are important may depend on what you are being treated for. If you are dealing with a complex gynecological problem, for example, a "private practice" will provide you with the discretion and time needed to talk about your symptoms confidentially and work with your practitioner towards a solution. On the other hand if you have a sore elbow and privacy is not particularly important a group-style "community clinic" may be able to help you cheaply and effectively.
Look for a practice that is vibrant and enthusiastic
A good practice is alive and buzzing. Look for signs that the practitioners are really passionate about what they do. Enthusiastic practitioners love their job and continue to invest in their education and learn new skills throughout their careers. Here at Yinova we regularly bring in teachers from around the world to train our team and keep everyone on their toes. Practitioners who stay up-to-date with innovations in their field are continuously learning and evolving and bring a varied skill-set to each treatment.
You can sometimes get an idea of how vibrant a practice is by looking at their online presence and how they communicate. If they haven't changed their website for several years and rarely update their social media that could be a sign that the practice lacks enthusiasm (of course it might just mean that the practitioner is too busy to think about their website!). Here at Yinova, we update our blog frequently and post often on our Instagram and Facebook. We also have a lively Pinterest and Jill has written two books on women's health and one on energy medicine and healing. We also appear regularly on TV, radio, and in the press to talk about Chinese medicine.
Why do we do all this? Because we love what we do and we want to share it with as many people as possible. So look for a practice that is committed to communicating and educating people. It shows that they care.
Experience matters
Our Yinova practitioners have an average of 10 years of experience and several of them have practiced Chinese medicine for 15 years. Look for a practitioner with experience and who has knowledge of your condition. They don't necessarily have to be a specialist, however. An inexperienced specialist is less likely to be able to help you than an experienced general practitioner.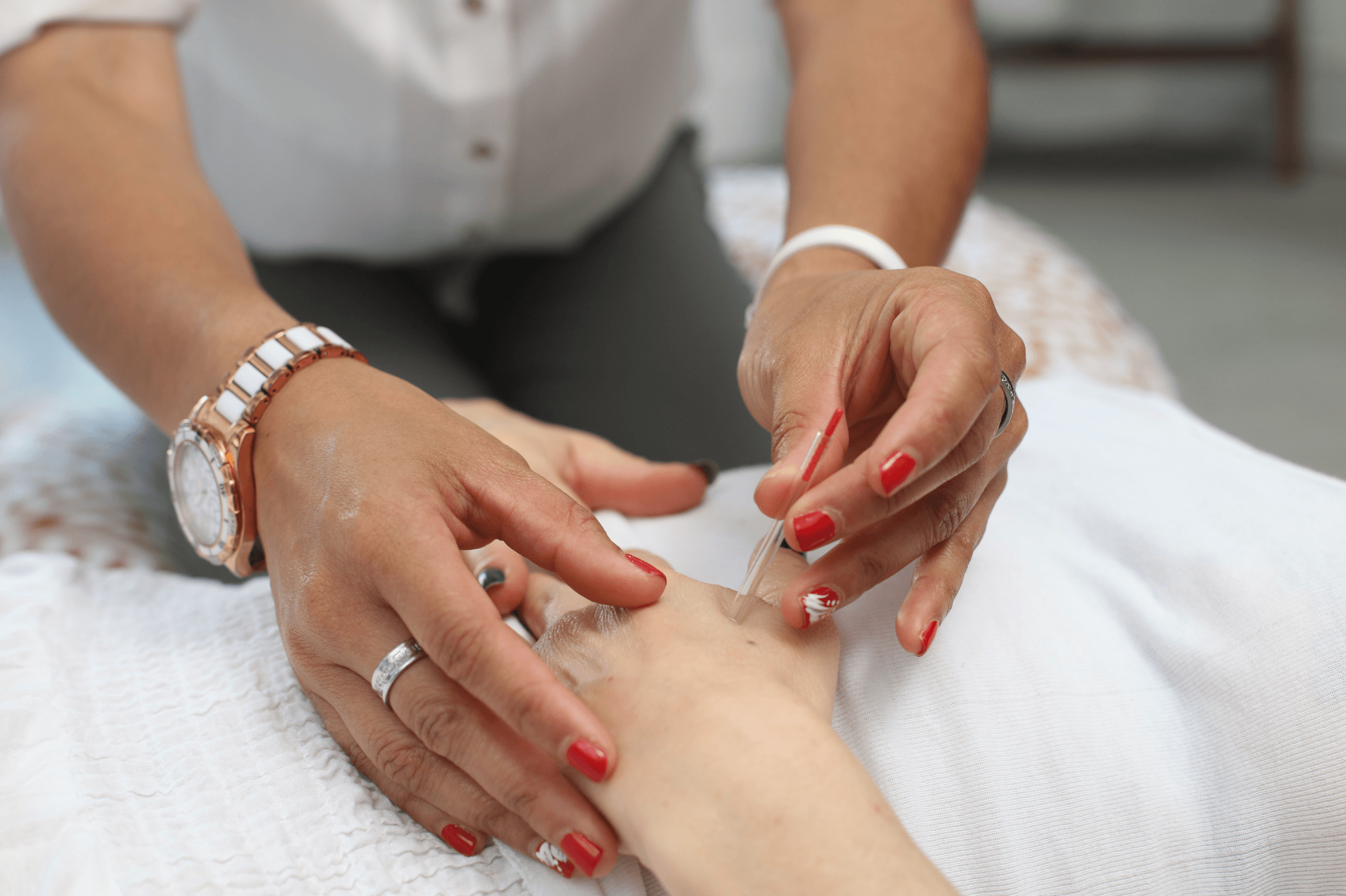 And finally, pick a practitioner you like and feel comfortable with
Here at Yinova, we recognize that even the most competent and caring practitioner may not be to everyone's taste. It's why we encourage you to try scheduling an appointment with several members of our team at our NYC acupuncture clinic. Don't worry, you won't offend us by changing to a different practitioner within our practice or by hopping about from practitioner to practitioner. In fact, we encourage it because we like to take a team approach to treatment and figure the Yinova "hive mind" is more effective when we all participate in someone's care.
Look for someone who listens attentively to you and then sets long and short-term goals for treatment so that you are able to assess whether you are making progress.