Here are seven tips that I think everyone can benefit from!
1) Drink 8 glasses of water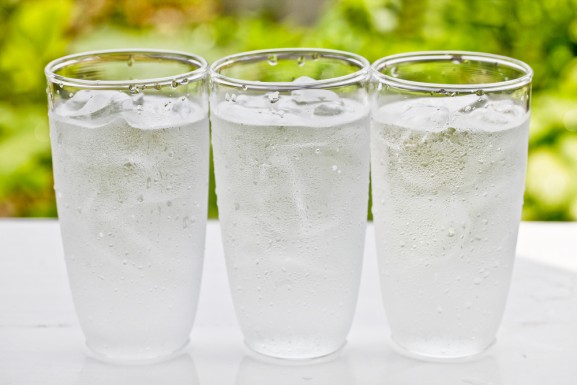 It's common knowledge that drinking water makes a difference in everyone's health. Think of a plant that hasn't been watered, its branches droopy and its leaves are dull. The same goes for our bodies. Drinking water hydrates our system, supporting good digestion, our skin to glow and our joints to be properly lubricated. Drinking enough water each day ensures that our bodies function efficiently.
2) Eat a green vegetable (or several) each day
Eat a favorite or try a new one: bok choy, arugula, broccoli rabe, kale, mustard greens, dandelion greens, collard greens, kale, swiss chard, spinach. I could go on and on as to why green vegetables are essential to good health. They are high in fiber, vitamins and minerals. Eat something green everyday!
3) Sit for a meal/ eat slowly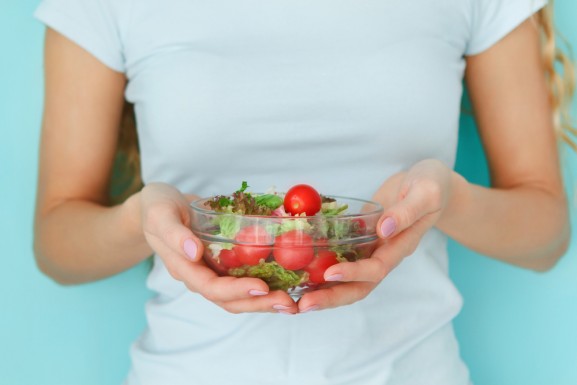 Make mealtimes mindful. This means sit and have a meal where you feel relaxed and comfortable. Try to limit eating at your desk, on the subway/in a cab, in front of the television or walking down the street. Conscious eating encourages healthier digestion.
4) Roast root vegetables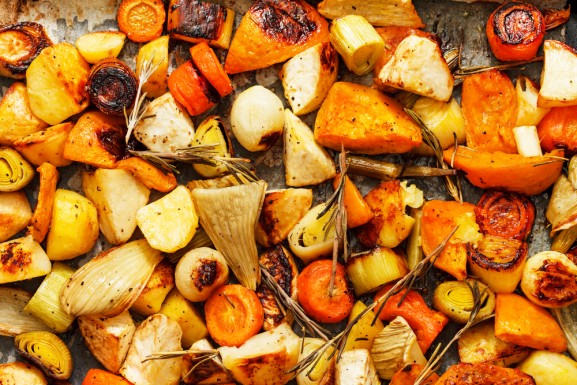 Root vegetables (which includes winter squashes, fennel, carrots, turnips, rutabaga, parsnips, beets, yams) are in season right now and have a grounding, calming affect on our digestive and nervous systems. Root vegetables are nutrient-dense, high in fiber and count as a complex carbohydrate.
5) Incorporate bitter foods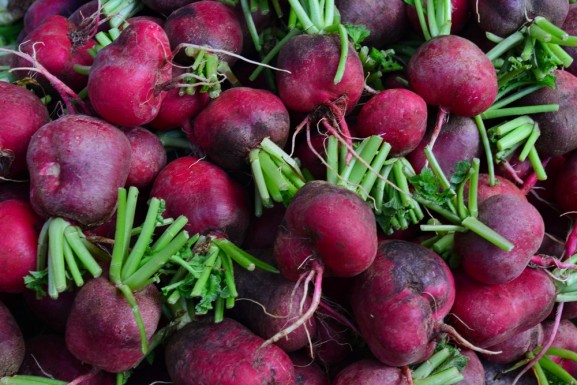 Bitter foods (such as radicchio, endive, dandelion greens, radishes, dill, parsley) help to stimulate our digestive juices and cleanse our liver. Incidentally, bitter vegetables also help reduce sugar cravings and to rebalance your tummy after a consuming a heavier meal.
6) Sip warm teas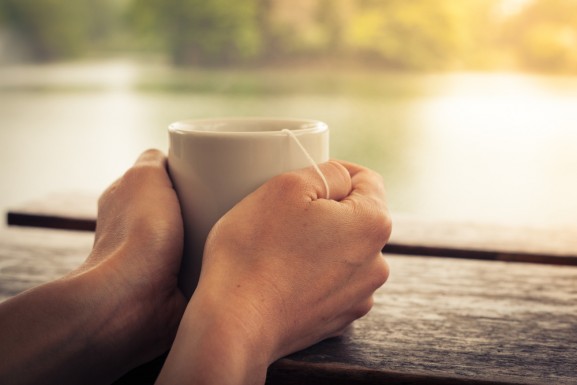 This is a great season to try digestively stimulating teas such as licorice root, rooibos, fennel or ginger. These teas will gently energize your entire body without the highs (and lows) of caffeine.
7) Allow 12 hours between dinner and breakfast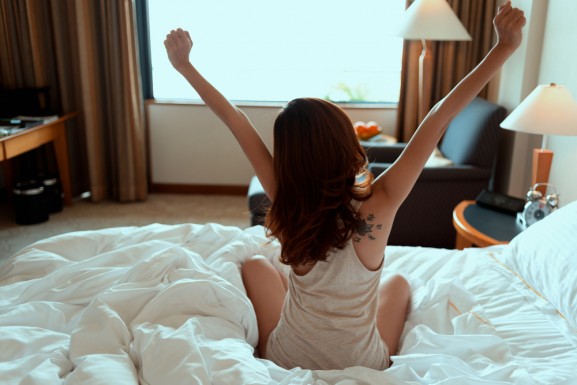 Any overused system gets tired. The same goes for your digestive system. If you finish dinner at 8pm, don't 'break the fast' until 8am. This ensures that you have fully digested the prior meal before consuming more food. Ideally, you have about 3 hours between dinner and bed which helps support a good night's sleep rather than hinder by having your body struggle to simultaneously digest and sleep. This can be difficult for many of us who work late, so be sure to squeeze in at least an hour before bedtime after a meal.
For even more information on yummy, nourishing, healthy foods, check out this post from our friends over at Bembu. They've gathered a list of all the healthiest foods for your body.