Currently viewing the tag: "energy"
In this series, Michele interviews YinOva friends and wellness advocates.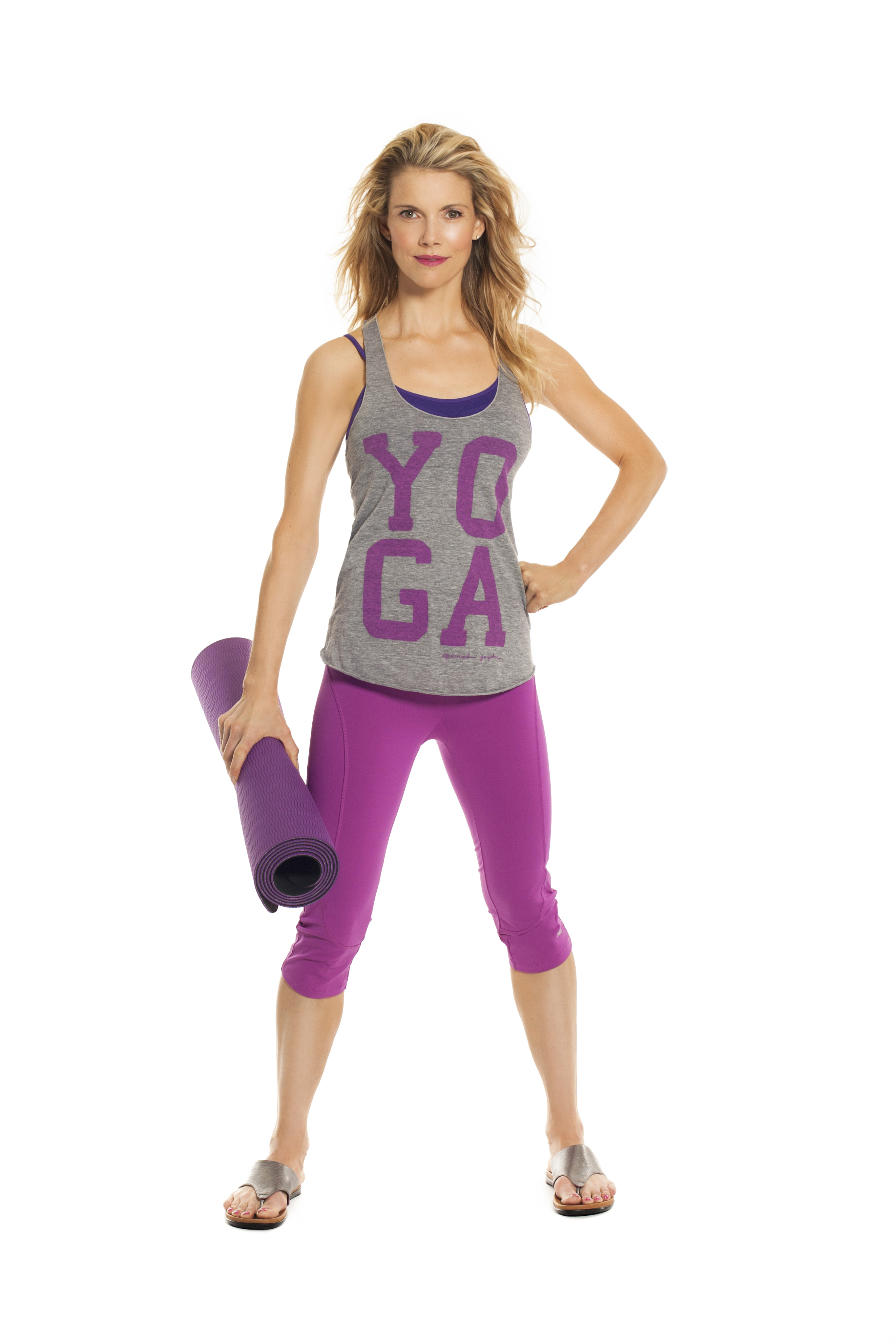 Kristin McGee is a certified yoga and Pilates instructor as well as an ACE certified personal trainer. As a fitness expert, Kristin has appeared on
CNN, FOX , CBS Morning Show, ABC's Good Morning America
and more. She has contributed to many magazines like Shape, Fitness, Self, In Style, and Women's Health and is a Contributing Editor for Health Magazine. She is Fila's Yoga Ambassador and has her own
DVD's
and a
Yoga & Pilates App
on iTunes.
First of all, thank you so much for your time. We know how busy you are!
Obviously since this is the YinOva Center, my first question is about Chinese medicine – what is your exposure to it or thoughts on it?
I think Chinese medicine is fascinating. One of my favorite yoga teachers, Nevine Michaan, works a lot with Chinese medicine and the elements, the relation to our body with the earth and the seasons. And of course, I love acupuncture. I think YinOva and
Jill and Noah
are just amazing. Chinese medicine really taps in to the importance of our energy, how we use it, and how it can get stuck in our body. Yoga is much the same way.
What led you to yoga?
I was first introduced to yoga at the NYU Tisch School of the Arts where I was studying acting in the early 90's.
What does yoga mean to you?
Yoga means to unite. Through my yoga practice I've discovered how to unite my body with my mind through my breath. By uniting with my breath, I have discovered how to unite my goals with my true passions. I've also been able to unite with so many amazing people throughout the years through my yoga practice and it's a constant reminder of how we are all united.
I love that! How about happiness – do you think it's a choice?
Happiness is a state of being not a destination. We can choose to be happy every day. Happiness is taking every situation and cherishing it. Focusing on the positive not the negative and learning from experiences. We can't control what happens to us, we can control how we react to it though.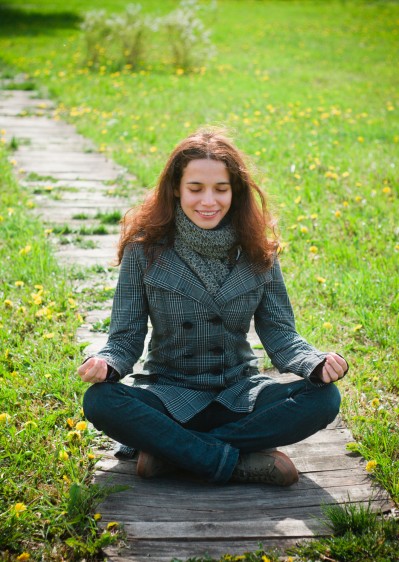 Some think meditation can help us change our brain and our reactions. Do you meditate?
Yes every morning.
Meditation
is the first thing I do. I roll out of bed and go to my spot. I sit on a pillow and find my breath and watch it for as long as I can. My mind is always running a million miles a minute.
Meditation
slows me down, helps me find insight, quiets my mind, and it reminds me of the most important things in life. It sets an amazing tone for the day. I don't know what I'd do without it.
Where did you grow up? How is it different from New York City?
Pocatello, Idaho – it's the complete opposite of NYC! But I love it because it's so different. I love NYC for the energy, the people, the transportation, the culture, the creativity. I love Idaho because my family is there, but also for the outdoors, for the connection to nature and for the people there as well.
Is Pocatello or New York your favorite city?
New York is for sure…. but Paris comes in close behind.
I guess New York's energy won out but how about relaxation – where can you relax in the city?
That's tough! There are so many great places in NYC. But I love to relax at home actually, with my husband or with some good tunes. I also find Washington Square Park relaxing or the West Side Highway promenade. Museums are also great places to relax, oh and Central Park. And of course, any good yoga class!
Where do you party and let your hair down? How about a favorite romantic dinner destination?
Hmm…my favorite place to party? I don't really party that much! But I love to go to the 
Comedy Cellar
and laugh – if you call that a party. I also love to dance but have a hard time finding a place to dance in NYC that isn't a club. I wish there were more weddings so I could dance the night away! As for a romantic dinner I love 
Raoul's
, in the back garden. I also love when Tim (my husband) cooks for me at home using fresh food from the Farmer's Market, we open a bottle of wine and put on Pandora.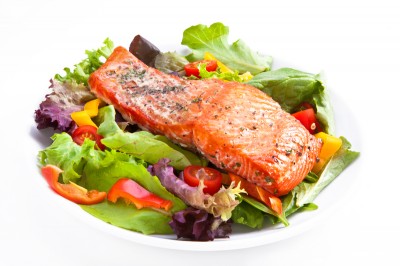 That sounds so romantic! What's your go-to meal?
Salmon, steamed veggies, brown rice, glass of red wine and a square of dark chocolate for dessert with raspberries and blackberries!
Yum! That sounds pretty healthy. Do you follow any special diet?
Nope. I eat healthy but listen to my body.
You seem so balanced. Whom do you look to for inspiration?
I look to many people, my husband, my family, my colleagues, my teachers, my friends, my practice, music, art, theater, the city, the outdoors, books and experiences.
Are you living your dream?
YES!
How cool is that!? But if you weren't teaching yoga, what do you think you'd do?
I'd love to be a traditional schoolteacher. I'd also love to be a professional actress or be a host on TV..who knows maybe that day will still come!?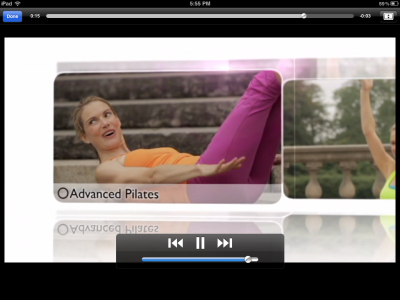 I'd bet on that! You've done so many fun things, from videos to creating your own App, what gives you the most joy?
That is too tough to answer! I love doing it all really; but I think what brings me the most joy is all of the people I meet along the way. Being able to inspire students and to learn as well is truly amazing.
What are you most proud of?
I think I am most proud of staying true to myself. Over the years, there's been many times when I think I should be doing something differently or I'm not doing things "right." My yoga practice has taught me there is no right or wrong way, just each person's individual path. As long as I can keep connecting to my inner voice and breath, I can keep creating my own path in this world. All of my experiences along the way are a direct result of that so, I'm proud of the family I've come from, the places I challenged myself to go to, the man I married, the accomplishments I've made. I look forward to so many more wonderful things ahead of me!
We do too! But forget work for a minute, what do you do for fun that isn't work-related?
I love to travel, I love to read, I love to go out to dinner or to cook dinner with my husband, I love the theater, I love crossword puzzles, good walks, hiking, skiing, playing tennis, meeting friends, adventures like white water rafting, camping, etc. I LOVE spending time with my family when I can get home to Idaho or have them come to NYC or take them on a
retreat
of mine. I love to listen to music with my hubby and chill out with a glass of wine.
You travel so much, any tips?
Yes! Always drink lots of water. Set yourself on the time zone of your destination as soon as possible. Sit in an aisle seat and get up and stretch as much as you can. Bring healthy snacks–raw almonds, fruit, string cheese, etc. Sleep a good 7-8 hours the night before you leave. Wear comfy clothes to travel in. Bring a great book. Invest in
Gogo internet
(in flight internet) and catch up on lots of emails and work! Also do downward dog when you arrive at your destination for the blood flow to your brain – it helps energize you, legs up the wall is a great pose too!
One last question! You are such a natural beauty, any beauty secrets to share?
Oh my goodness you are too kind. Thank you for saying that. Actually, I recently did a piece for 
Well+Good NYC
where you can see some of my fave picks as far as products. But eating healthy, drinking lots of water, laughing, being with people you love, movement and sleep, all play a big role. Also, keeping an inner smile! If you smile from the inside out you're sure to radiate. Everyone is a natural beauty they just have to remind themselves that everyday.
Thank you so much. We think your inner smile certainly radiates!
Get Kristin's App
here
and take your Yoga and Pilates workout with you wherever you go!
More
With the NYC Marathon coming up many of you are getting ready to take on one of the biggest challenges of your lives. For months some of you have committed time and energy to this race, which – let's face it has – fairly 
dubious
origins. Here at the YinOva Center many of our friends and patients have used Traditional Chinese medicine to prepare for their run and also to answer a looming question all marathoners must face:
What comes after the race?
Whether you are a seasoned tri-athlete or this is a "one-time-bucket-list-check-off", post race conditioning is as important as getting ready for the race itself. All of the care and determination that got you to the starting line still needs to be summoned to recover after the run. The last thing you want is to have put all this effort in and have the resounding memory be an unhealed injury.
Advice on post-race rest, runs, nutrition and other activities is everywhere. From classic books to trainers' blogs, there is a lot of great information available. Whether you have a personal mentor or are part of a group like our friends at 
Fred's Team
(who we have helped support for the last 5 years), their post-run guidance is invaluable: they got you to this point and their experience will help you get back on the road. The challenges faced after the run however are generally agreed on and we have worked with many runners and their trainers to help overcome them. In broad terms, these include:
Exhaustion and immune suppression
The energy that it takes to run a marathon can leave you and your immune system depleted. After the big run you are more vulnerable to colds and other infections. The cortisol release alone that comes from this kind of exertion can dramatically lower your resistance.
Physiological stress
A long race involves not only your muscles but also all of the organs involved in metabolism. A marathoner will easily burn over 2200 calories in a couple of hours. Electrolytes, neurotransmitters and hormones all shift during a 26.2 mile run and you want to get your inner balance back as quickly and smoothly as possible.
Emotional stress
Any marathoner will tell you that it's all about where your head is. Yet even after all of the validation and psychological conditioning, many runners experience post-marathon blues. Sometimes it is because of chemical shifts and changes in neurotransmitters; sometimes it is simply not knowing what to do next after the excitement of this life-changing event.
Injuries
from blisters to sprains, small or large, injuries are a given in this race. Absorbing the impact of 30-50,00 steps and all the training that went into it is bound to take a toll and improperly addressed injuries can linger for a long time to come.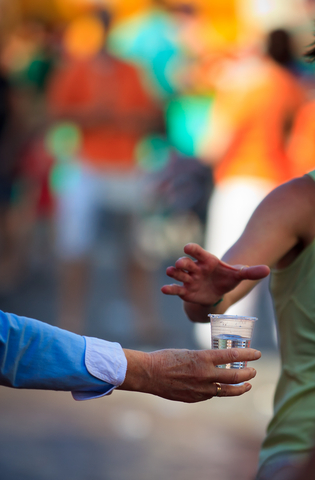 The more prepared you are to take care of these things after the big run, the more likely you are to look forward to your regular athletic routine and a better training cycle in the future. The tips for post-marathon recovery are simultaneously general and personal, based on your training background. Essentially they are:
Rest
Hydrate and eat properly
Heal both physically and mentally
Resume your training with clear goals for after the run
We can use Traditional Chinese medicine (TCM) to support your post-marathon recovery, and help get you back on the road faster and stronger. The foundation of a TCM approach is that your body functions best with an abundance of energy that is circulating smoothly through your body. Training for the marathon, as well as the run itself invariably throws us "off balance" in the ways we described above. Here at the YinOva Center, we have developed a program to help get marathoners, as well as other endurance athletes back on the road. Our 4-week program uses acupuncture, Chinese Herbal medicine, topical applications, massage and lifestyle recommendations to support marathoners through key recovery stages. After taking into account your individual constitution, the hallmark of Chinese medicine, we custom tailor a foundation plan to meet you personal needs.
Week 1
Attend to acute injuries Support immune function Promote qi circulation for general aches and pains.
Week Two
Continue to address injury healing
Reduce stagnation physically (aches) and mentally (depression, insomnia)
Begin to re-build Qi energy to support physiological health
Week Three
As your body heals and you are getting back in the game, we will begin to tonify the blood that  nourishes muscles and provides fuel for them as well as continue to address any unresolved issues.
Week Four
From here we look forward to increasing your athletic performance with an increased focus on your individual, constitutional picture and addressing any lingering post marathon health concerns. This plan, along with conscientious cross training has proven itself to be a sensible part of making the most out of your marathon experience. With all of our fingers here at the YinOva Center crossed for a beautiful day, have a GREAT run!          
More