As we turn the corner into fall, sniffle season looms! There are many Chinese herbal formulas that address symptoms such as sneezing, coughing, congestion, runny nose, and sore throat. One of the simplest formulas is not only great for warding off a cold if caught right when you start to wonder, "am I coming down with something?" but also tastes delicious!
This simple, two-ingredient formula is called Cong Chi Tang. Cong is short for Cong Bai (scallion), and Chi is short for Dan Dou Chi (prepared soybean). If these ingredients sound familiar to you, that's because these ingredients play a starring role in miso soup.
While I love a good bowl of miso soup, sometimes I'm in the mood for a more substantial meal when feeling a bit run down. This veggie stir fry incorporates Cong Bai and Dan Dou Chi along with some other great immune-boosting foods! Serve alongside your favorite protein for an easy weeknight meal.
Immune Boosting Stir Fry
Serves 2
2 Red Bell Peppers, cut into 1-inch square pieces

3 Medium Carrots, sliced into thin medallions

8-10 Shiitake mushrooms, dried and reconstituted or fresh, cut into ½ inch slices

2 scallions, finely chopped (green and white portions)

2 tablespoons canola oil

2 teaspoons white miso paste

1 tablespoon hot water

¼ teaspoon red pepper flakes (optional)

Salt and pepper to taste
Heat oil in a large frying pan or wok over medium-high heat. When the oil is hot, add scallions and red pepper flakes (if desired) and saute until fragrant. Add peppers, carrots, and mushrooms and stir fry until tender-crisp, about 5-7 minutes.

In a small bowl, combine miso paste and hot water to form a thick sauce. Add to sauce to the pan and stir veggies until coated in miso sauce. Season with salt and pepper and serve immediately over a grain of choice such as brown rice or quinoa.
About the Ingredients
Miso Paste and Scallion: In Chinese herbal theory, foods and herbs that are acrid (or spicy) help the body to ward off pathogens. Both prepared soybean and scallion are considered to be acrid herbs, and you can further boost this property of the recipe by including some red pepper flakes.
Red Peppers: A great source of Vitamin C, which helps to boost the immune system, particularly in people who are run down due to stress.
Carrots: An essential source of Vitamin A, which is necessary to support a healthy, functioning immune system.
Shiitake Mushrooms: From a TCM perspective, shiitake mushrooms help to boost energy (qi) and can help reduce phlegm, making them an excellent choice for the early stages of a cold. Some research has shown that daily consumption of shiitake mushrooms may have positive effects on immune function.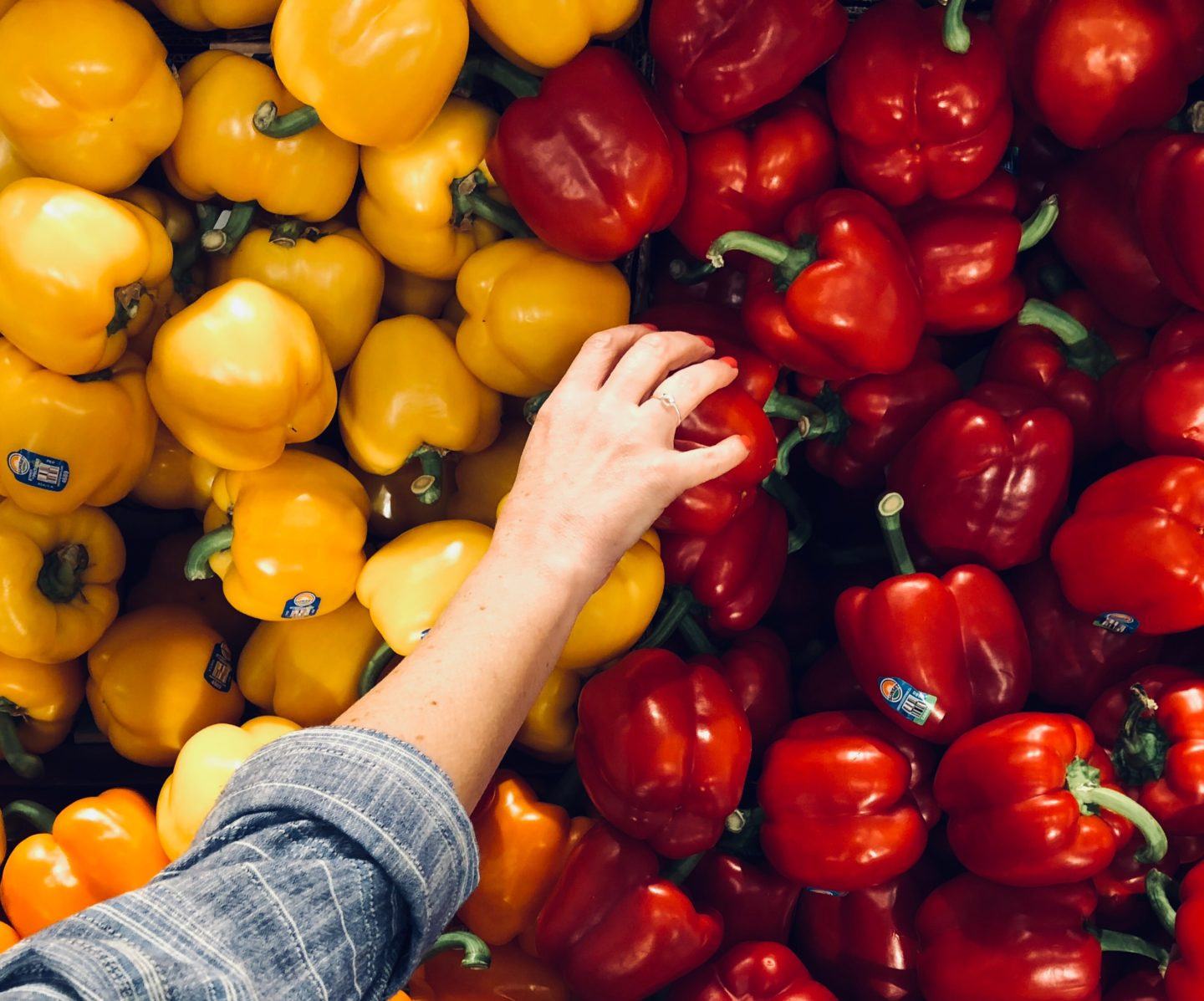 Please note: While this recipe supports your body to protect you from coming down something, if you are already sick, it is better to see your acupuncturist for treatment and/or an herbal formula tailored specifically to your symptoms.