This year, Lunar New Year falls on January 25th and is the Year of the Rat! We'll share more later this week about what the Year of the Rat has in store for us, but today I thought I'd celebrate by baking Chinese Almond Cookies. They're said to look like coins and symbolize prosperity and so we bake them at this time to wish our loved ones a prosperous new year.
For my version, I swapped butter for almond butter and olive oil and replaced the sugar with maple syrup. So here is my recipe for whole grain, dairy-free new year cookies to wish you all a healthy and prosperous new year.
Vegan Almond Cookies
1 cup whole wheat pastry flour
½ cup spelt flour
½ cup almond flour
1 tsp baking soda
¾ tsp sea salt
¼ tsp ground cardamom
1 cup almond butter
1 cup maple syrup
1/3 cup olive oil
1 tsp almond extract
½ cup slivered almonds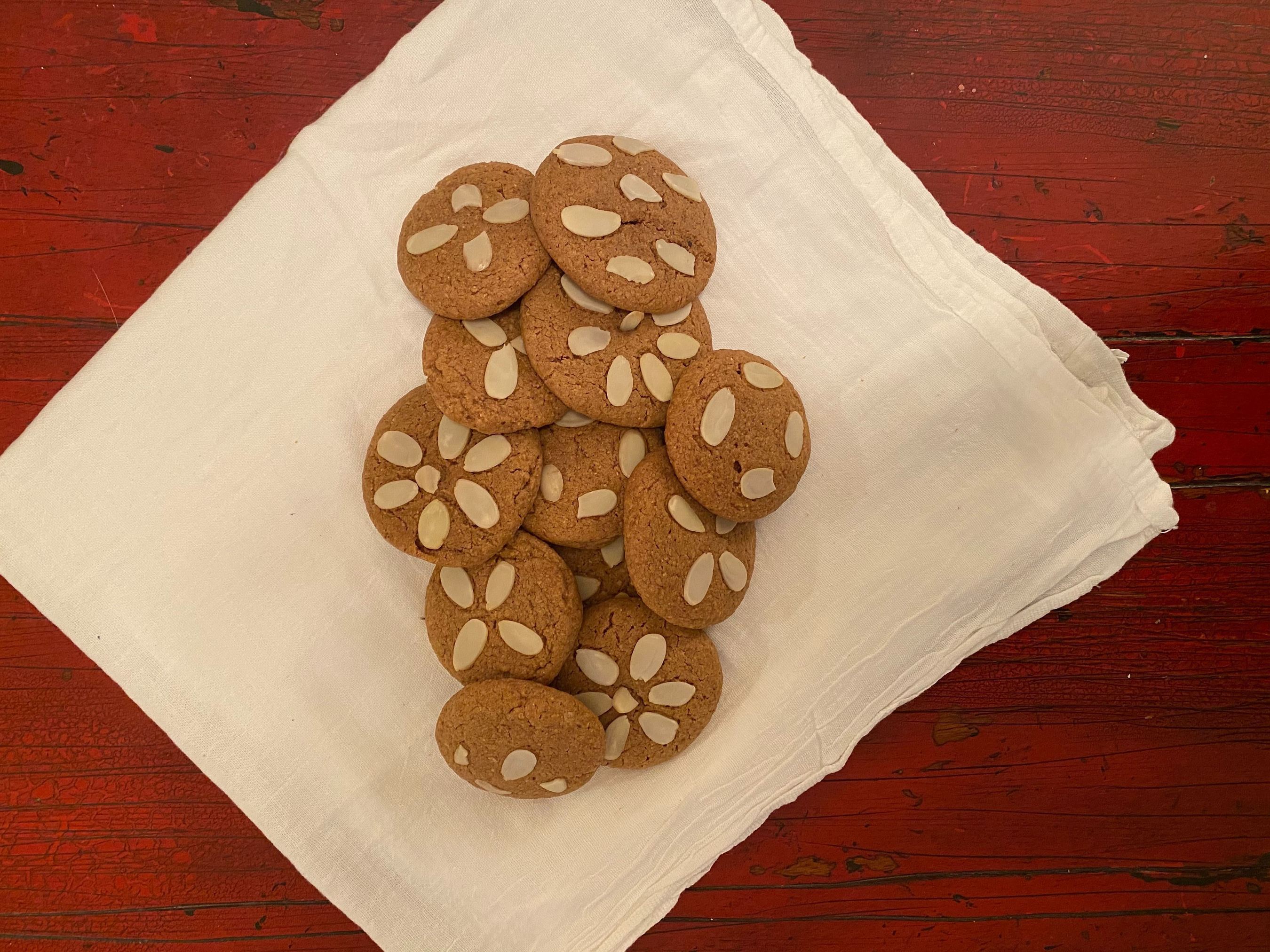 Method:
Preheat the 350 degrees
Mix the dry ingredients together. This includes the whole wheat flour, spelt flour, almond flour, baking soda, cardamom, and salt.
In a separate bowl mix together the wet ingredients. This includes the almond butter, maple syrup, olive oil, and almond extract.
Pour the dry ingredients into the wet ingredients and mix lightly until just combined. Put into the refrigerator for half an hour to firm up.
Drop heaping tablespoons full of dough onto a parchment-lined baking sheet Press down with a fork to make little ridges Press the slivered almonds into the cookies to decorate
Bake for 10 minutes being careful not to overcook because without the usual butter and eggs these cookies are much healthier but can get dry.