I've noticed that my hair is getting a little damaged from all the sun and heat so I wanted to see if there was a way to rejuvenate my hair naturally and this is what I found!
Here is a recipe for an all-natural and easy to make a hair mask. That's right; hair mask. All you need to do is put these ingredients in a blender, slap it on your hair, leave it on for 20 minutes, and then wash it out. This recipe is enough for one person. (This is going to smell so yummy! But don't eat it, tempting as it may be, since it contains raw egg.)
Ingredients
1 egg
1 banana
2 tbsp honey
1/2 avocado
3 tbsp virgin olive oil
3 tbsp water
Now, let's break this down bit by bit and go over just why this is so great for your hair, shall we?
Eggs
Eggs are rich in protein, and that protein can make your hair follicles stronger. The stronger they are they less likely they are to break and this also will lower your chances of dealing with split ends.
Bananas
Bananas are very good for the hair and scalp because it coats dull and rough hair with vitamins, making the hair much more manageable. Plus, they add texture to the mask, making it easier to grip to the hair.
Honey
We love honey, which is good for all sorts of things from burns and infections to making your tea sweeter. Honey contains vitamins, minerals, is antibacterial, acts as a humectant (attracting moisture), and has incredible healing properties. Apply all these qualities to your hair, and you can't lose.
Avocado
Your hair deserves to be lustrous and shiny, right? Well, the protein in the avocado can add that sheen to your mane, giving your locks the bounce and look you're trying for. Of course, eating avocados has a benefit too, since they're a great source for healthy fats, omega-3 as well as biotins (vitamin B).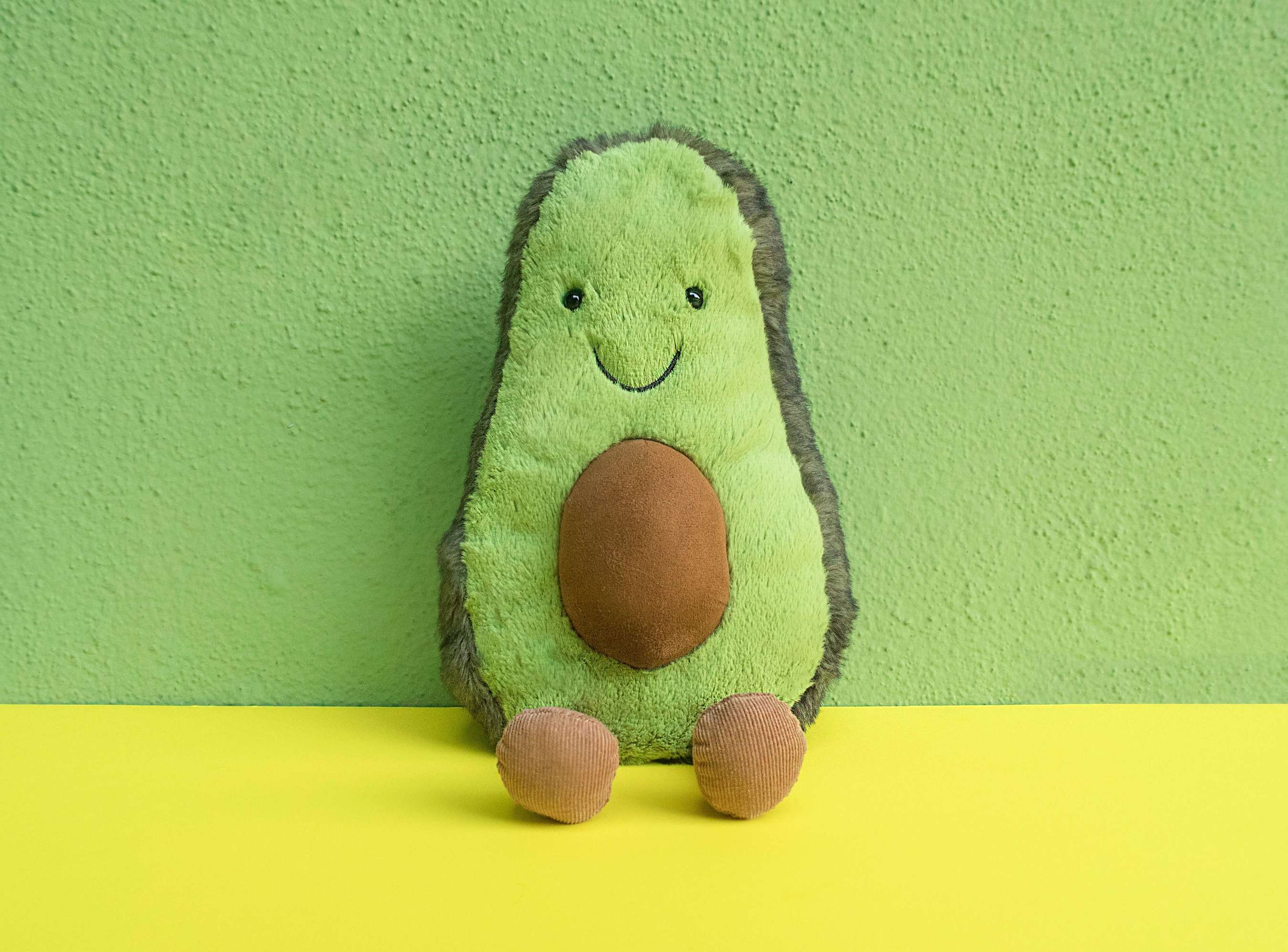 Virgin Olive Oil
Here's where I wonder why I'm not adding olive oil to all my hair products. Just a small amount can make this mask and all your hair products work to better the overall health of your scalp and hair. It works as a dandruff treatment, tames frizz adds shine, and can soften your hair – to name a few benefits.
Water
What do you need to survive? Food? Water? That's right; both of those. Water is just plain good for you and it's a survival essential. In terms of this recipe, it just makes it all a little less thick and more manageable and makes the application of the mask a whole lot easier.