As someone who has lived in a major city for over a decade, I have lost touch with the seasonal blooms of flowers. COVID-19 brought me back to the suburbs for quarantine and slowed down my typical pace of life. I decided to take this opportunity to become the foraging herbalist I imagined I would be in graduate school. And let me say, it was a very rewarding experience.
Forever wanting to be useful, I decided to get my hands dirty as the barefoot herbalist of my dreams and weed the lawn: a win/win. Dandelions were the perfect opportunity.
Dandelion is called "Pu Gong Ying" in Chinese medicine and has the energetic properties of being cooling, drying and bitter (I can attest to the bitterness.) Its most used function is to detoxify and clear heat from the liver. It is often used to treat conditions like jaundice, diabetes, urinary disorder, and anemia. When there is disharmony in the liver and stomach, dandelions are able to reduce constipation, indigestion, and heartburn. It's also often used for its ability to resolve dampness and reduce inflammation in the form of lung, skin, intestinal and breast abscesses, and clear red-swollen eyes.
Its Western benefits are also vast. The greens of the dandelion are packed with nutrients. They have vitamins A, C, E, K and folate. There are also small amounts of Vitamin B. They have several minerals, including iron, calcium, magnesium and potassium. Dandelions contain high levels of antioxidants and they also help to detox the liver. They've been shown to improve digestion and help reduce indigestion and constipation. Some research shows they have antiviral and antimicrobial properties.
Below are two recipes I made with dandelions. When picking dandelions, it's important to make sure you are in an area that hasn't been treated with pesticides. So sadly, for most city dwellers, I don't recommend foraging in your local park, unless you know for sure what the area is cared for with.
Dandelion Honey
Ingredients:
2 cups of dandelion petals
4 cups of water
3 cups of honey
1 apple (sliced)
1 lemon (sliced)
Instructions:
Channel your inner herbalist and forage for dandelions flowers. Be sure you are picking the flowers in an area that hasn't been sprayed with pesticides.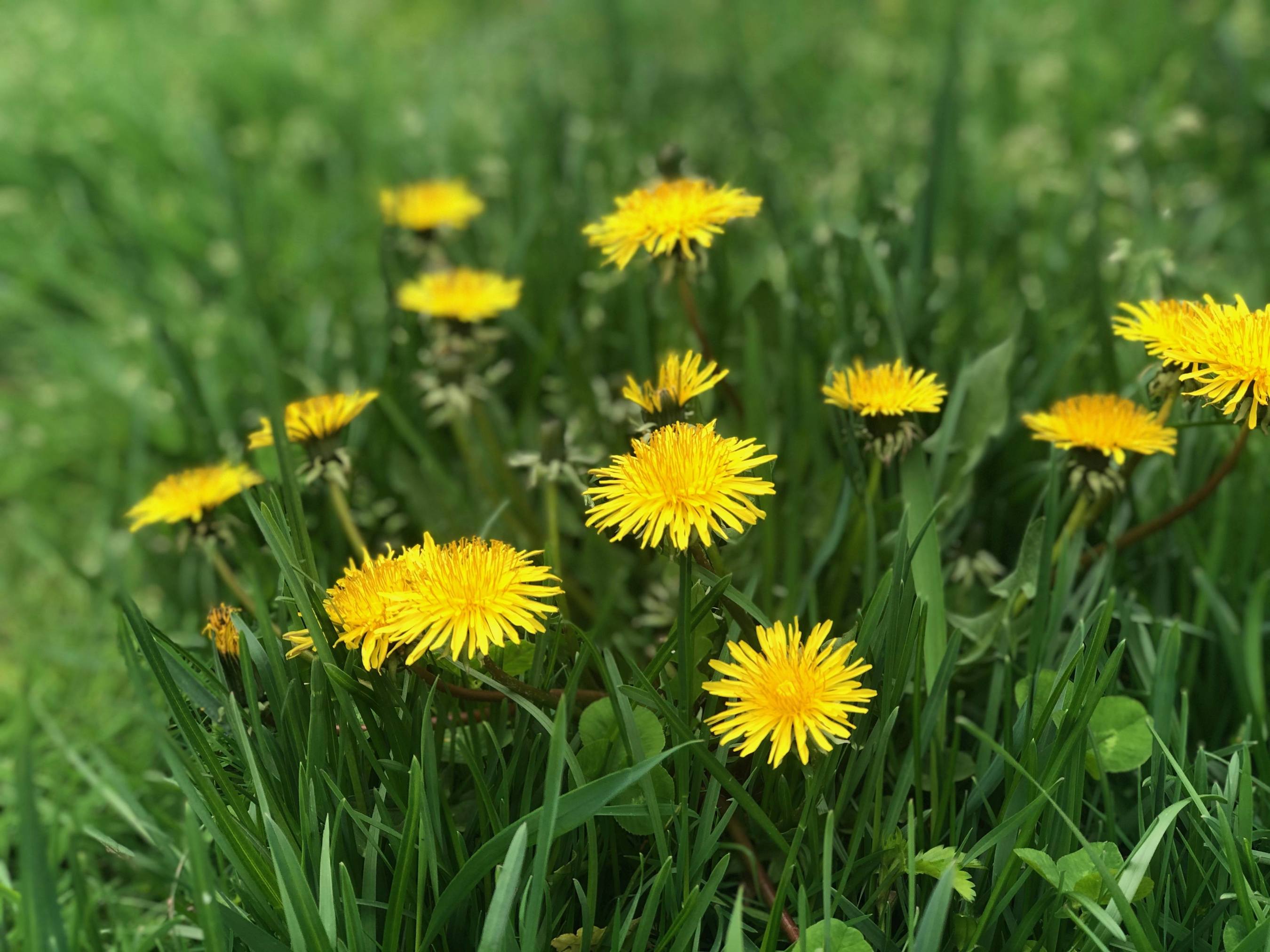 Soak the dandelion flowers in water for at least 10 minutes. This will help make sure they are clean, and also give bugs an opportunity to move out.
Remove your flowers before the water and let them dry on a dishcloth for an hour. This step will make it easier to remove the petals.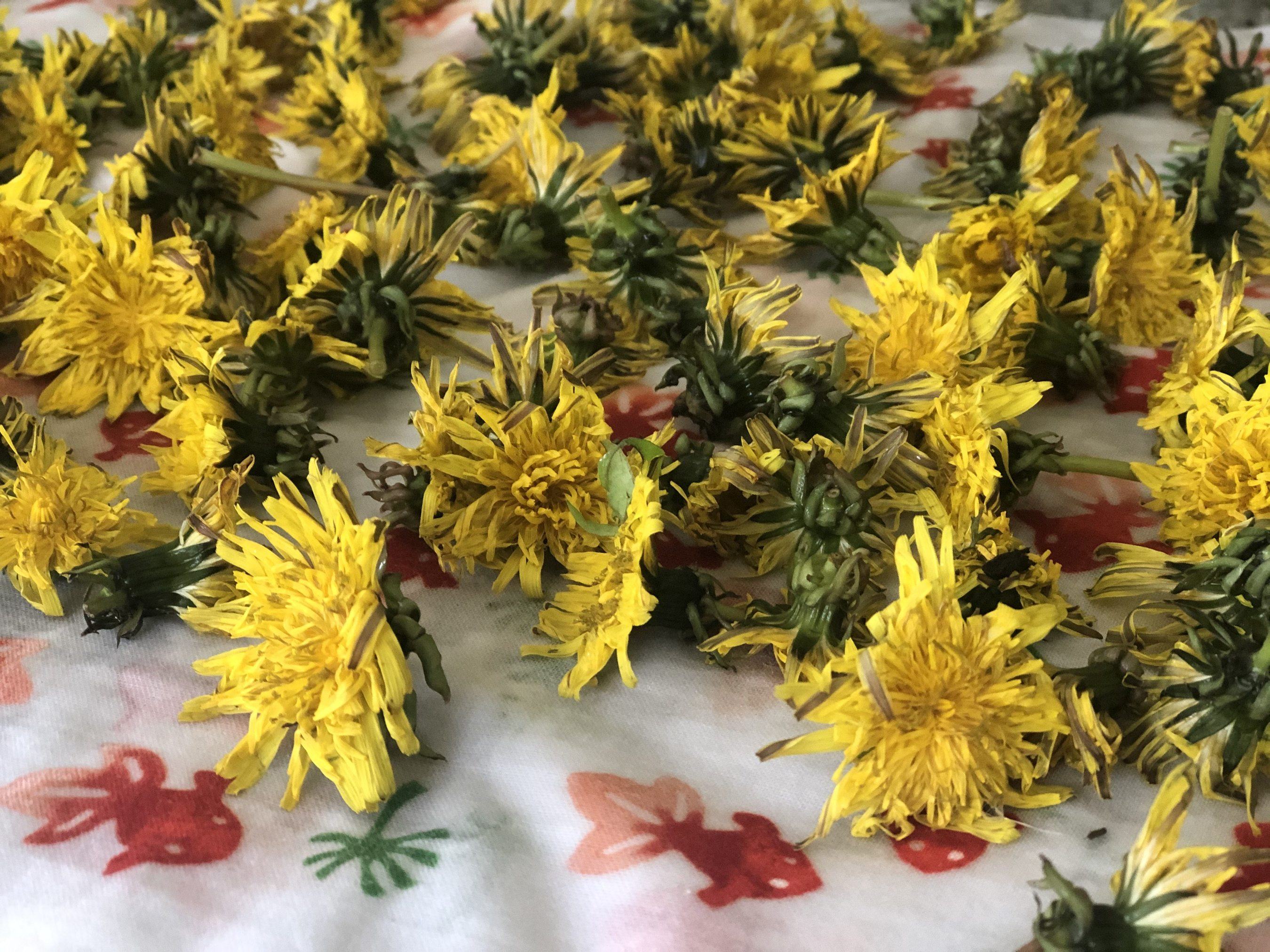 Remove the flower petals and discharge the green bottoms. I found it easiest to split the flower in half, before removing the petals.
Place petals, lemon, apple, and water into a pot. Bring to a light boil for 5 mins, then along it to simmer for 40 mins. Remove heat, let it cool, then place it in the refrigerator to soak overnight.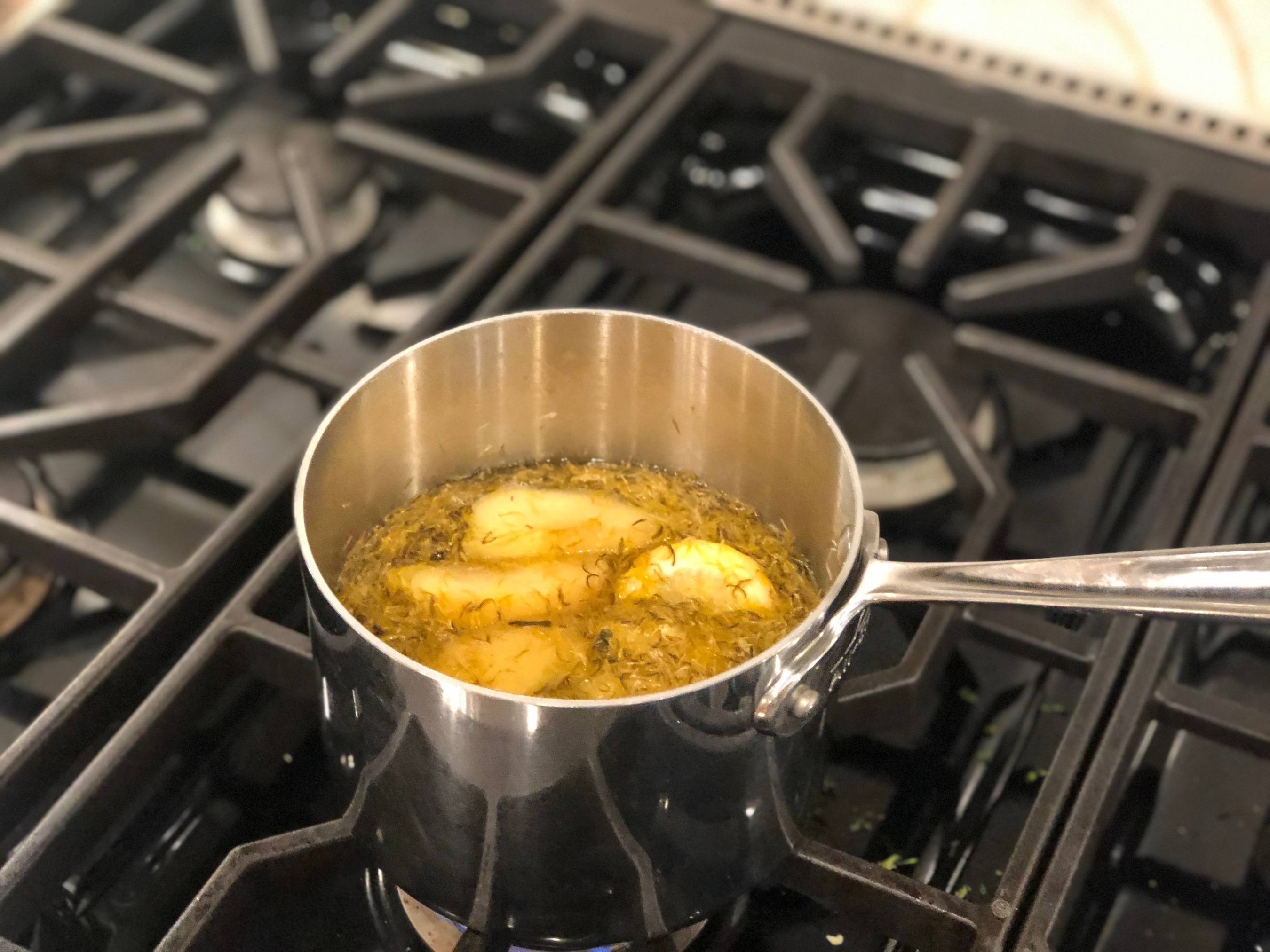 The next day, return the pot to the stove and bring it back to a light boil. Then remove the petals, apple, and lemon by straining the decoction through cheesecloth, or thin metal strained.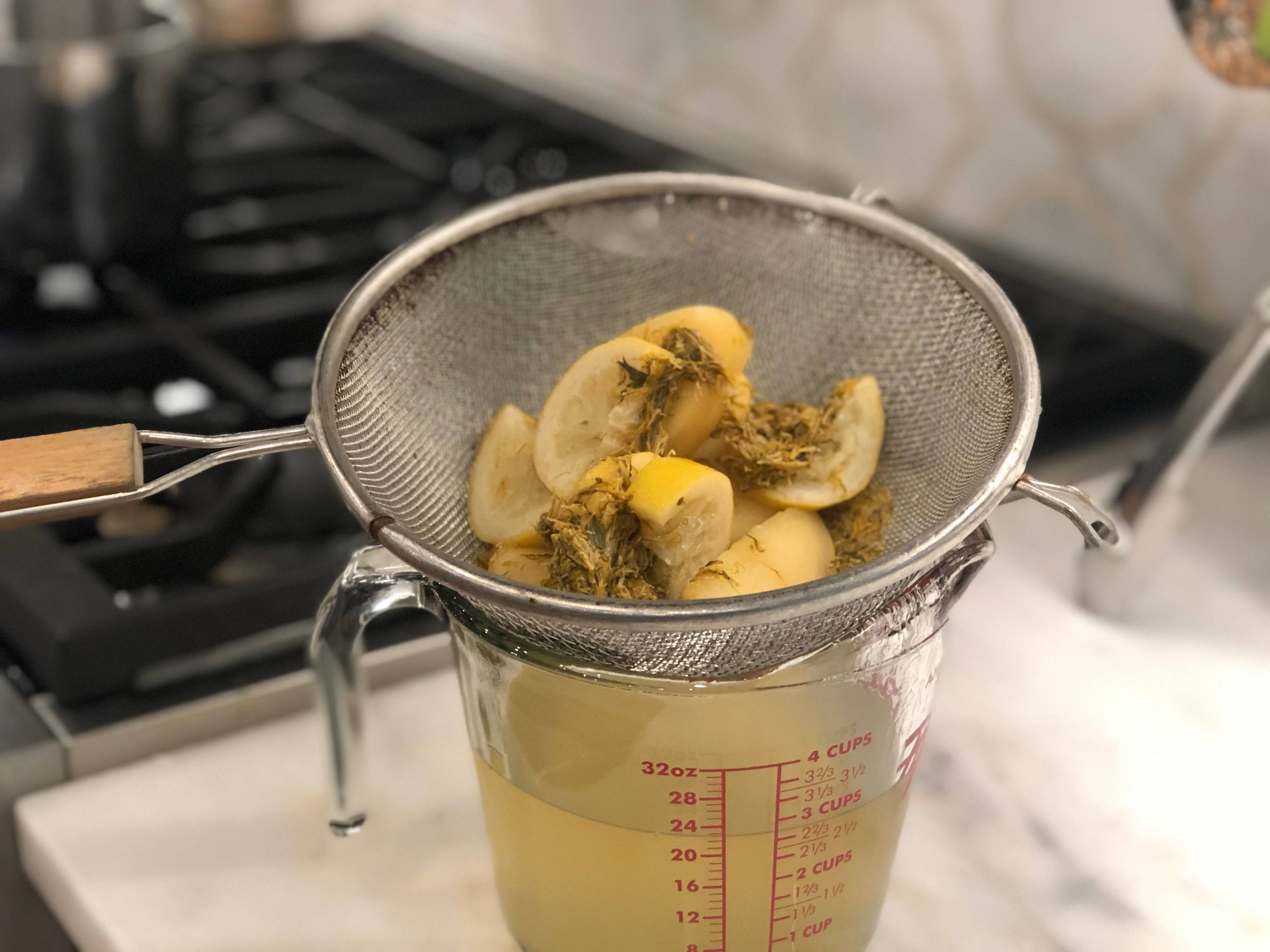 Return strained water to the pot. Slowly add 3 cups of sugar while stirring. Bring to a boil, then low the heat to simmer. Do not put a lid on the pot. Let the decoction simmer for at least 4 hours, or until it reduces by ⅔ and is the honey consistency you'd like.
Pour warm honey into a glass, airtight container. Store in the fridge to increase shelf life.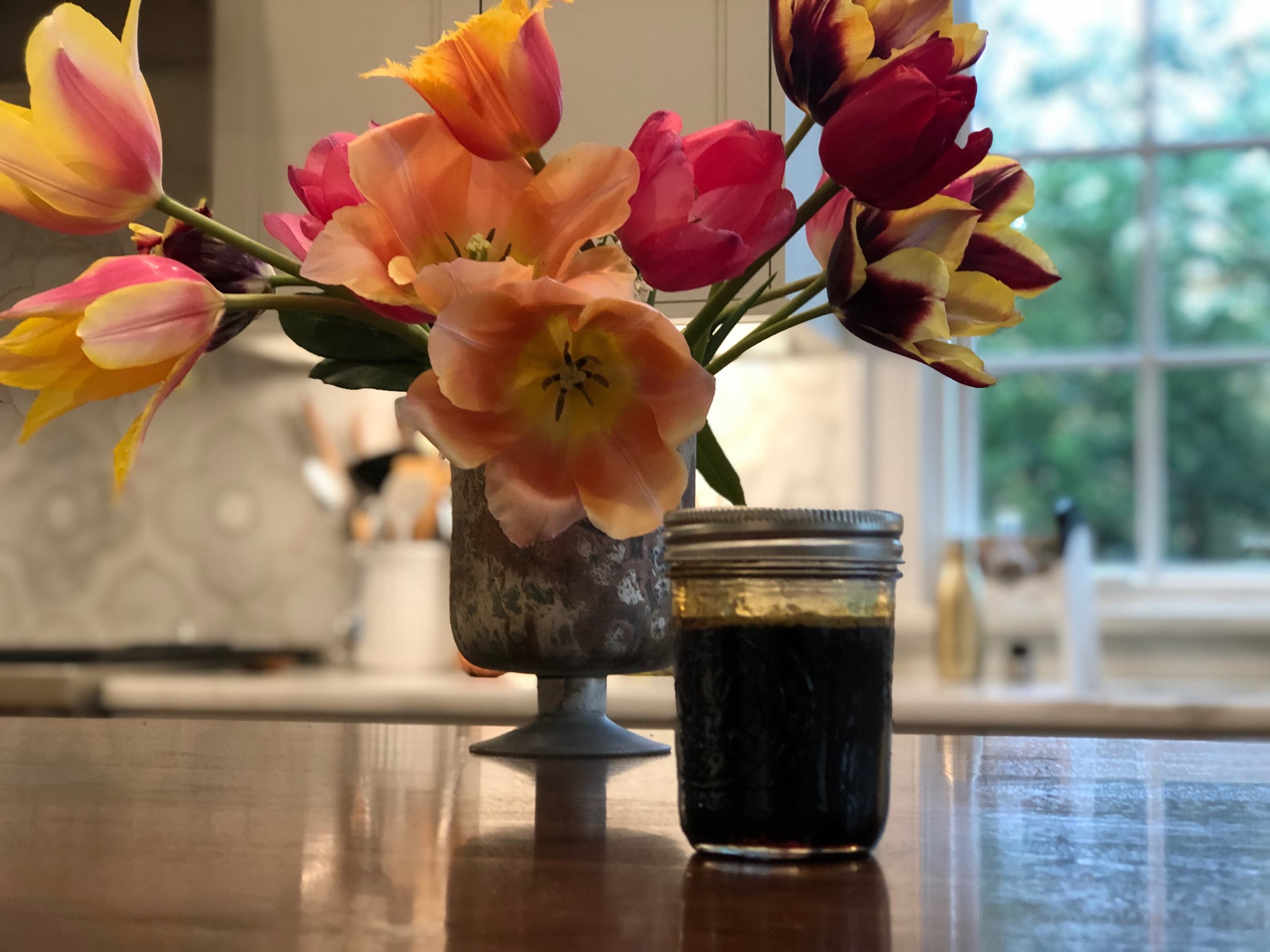 Sautéed Dandelion Greens with Pine Nuts
Ingredients
1 tablespoon of balsamic vinegar
4 tablespoons of pine nuts
5 cups of dandelion greens, cut into 2-inch pieces.
½ cup of parmesan
Salt and pepper to taste
2 tablespoons of olive oil
Directions
Add olive oil and garlic to a pan. Sautéed on medium-low for 3-4 minutes. Be sure not to burn the garlic. Then remove from heat, and place garlic on a paper towel to soak up the excess oil.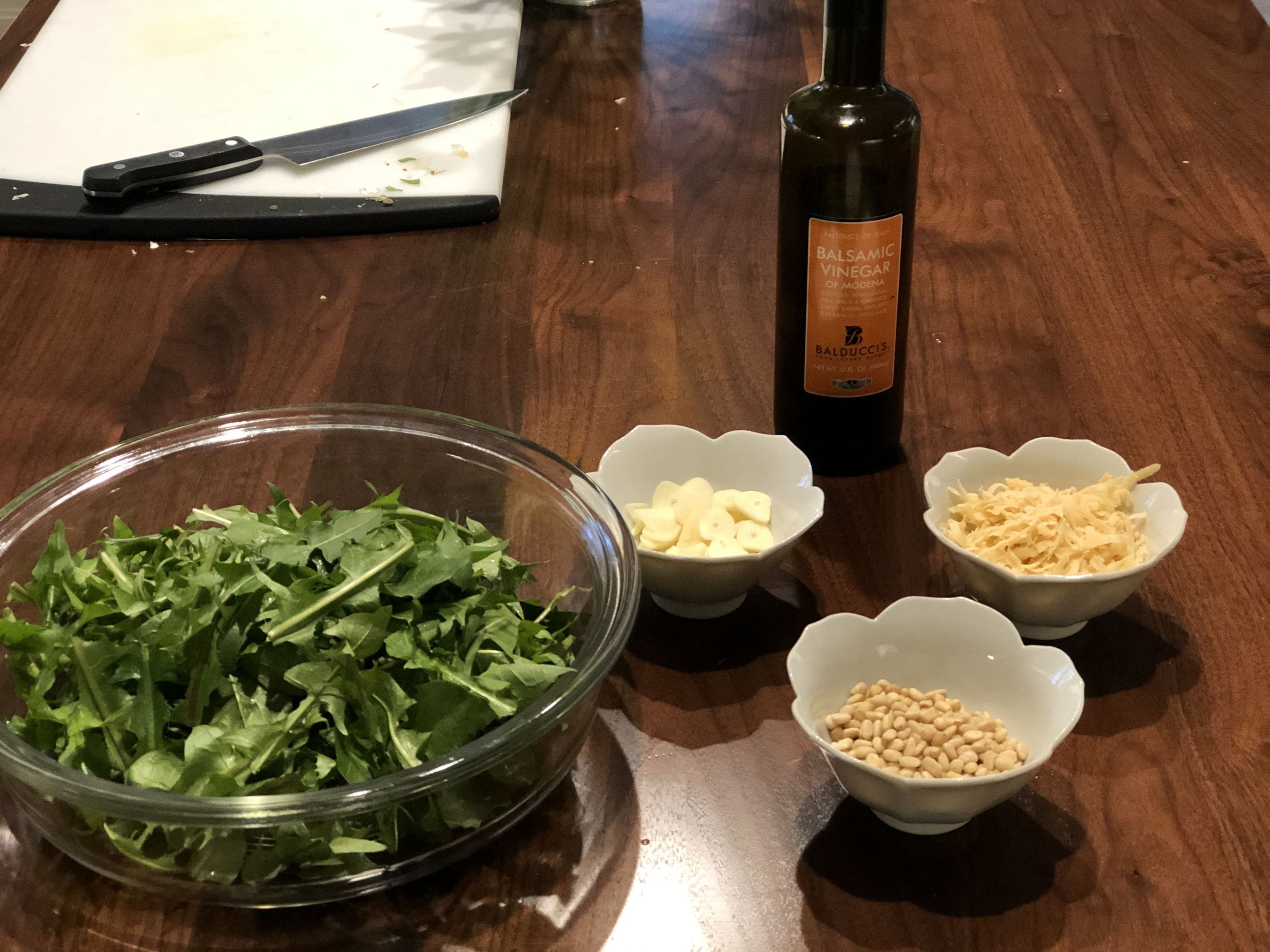 Add pine nuts to the oil, and sauté on a low heat for 3-4 minutes or until browned, being careful not to burn them. Then remove from heat, and place pine nuts on a paper towel to soak up the excess oil.
Add your dandelions to the pan and saute it on low until wilted, 2-3 minutes. Add in balsamic vinegar, pine nuts, and garlic. Season with pepper. Add parmesan cheese. Season again with pepper and salt to desired taste.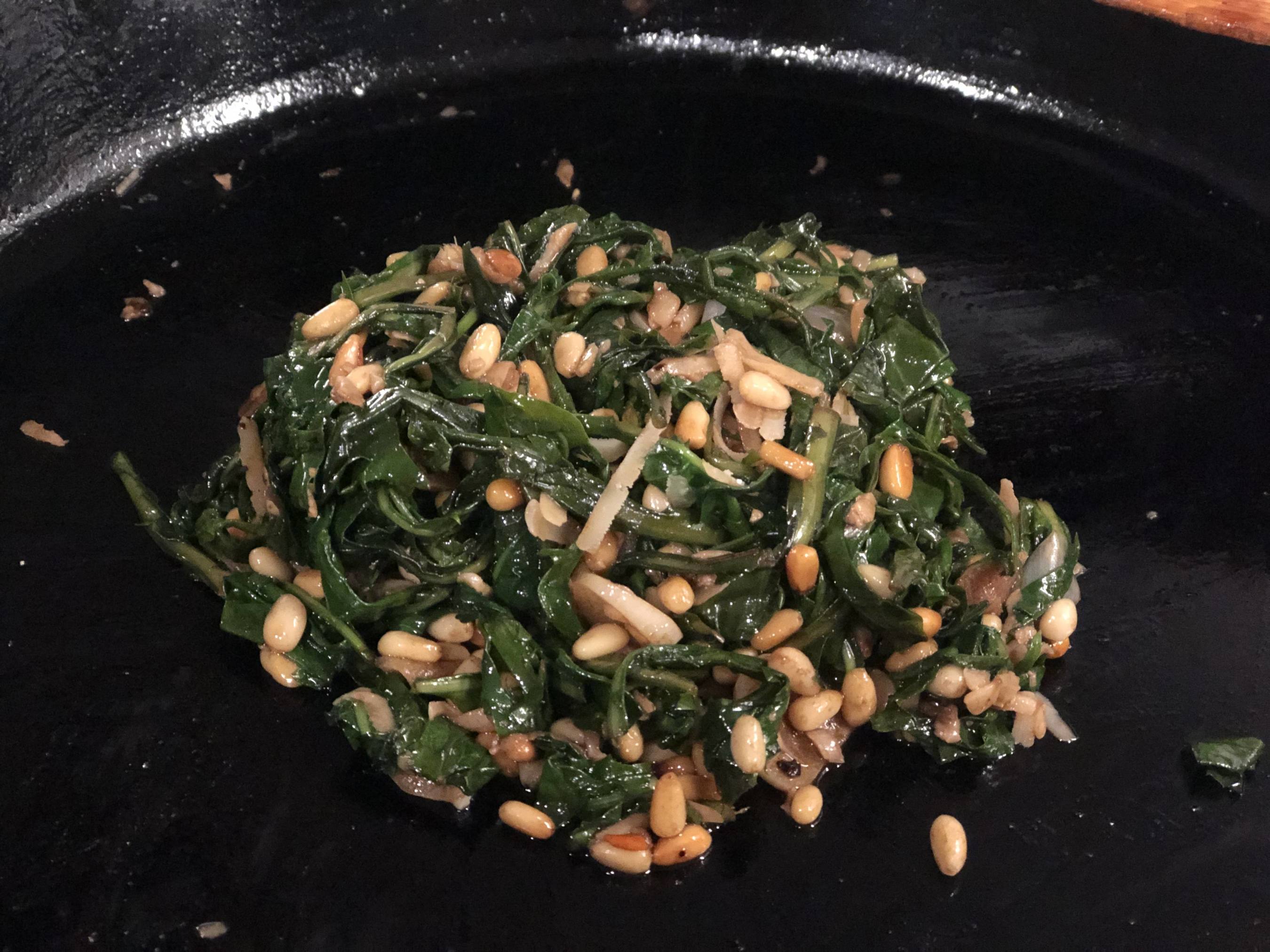 If these recipes feel too involved, I've also been enjoying throwing a few dandelion greens into my salad. I especially enjoy them with arugula and a citrus vinaigrette.
Happy foraging!