Summer is here and to celebrate Father's Day I decided to cook a family favorite – "Beer Can Chicken."

It's a simple concept. Make a tasty rub for your chicken and keeping it whole, prop it up on an open can of beer over the barbecue. As the chicken cooks the beer simmers inside and the steam cooks the bird from the inside out. This allows the flavor of the beer to gently permeate the meat, simultaneously keeping it succulent and tender.Traditionally, this recipe involves a dry rub – a combination of spices common in barbecuing including paprika, garlic powder, mustard and plenty of cayenne. Having just returned from Greece however, I'm still yearning for those Mediterranean flavors, so I decided to try a different approach and combine some common Greek seasoning with a good old Boston Lager.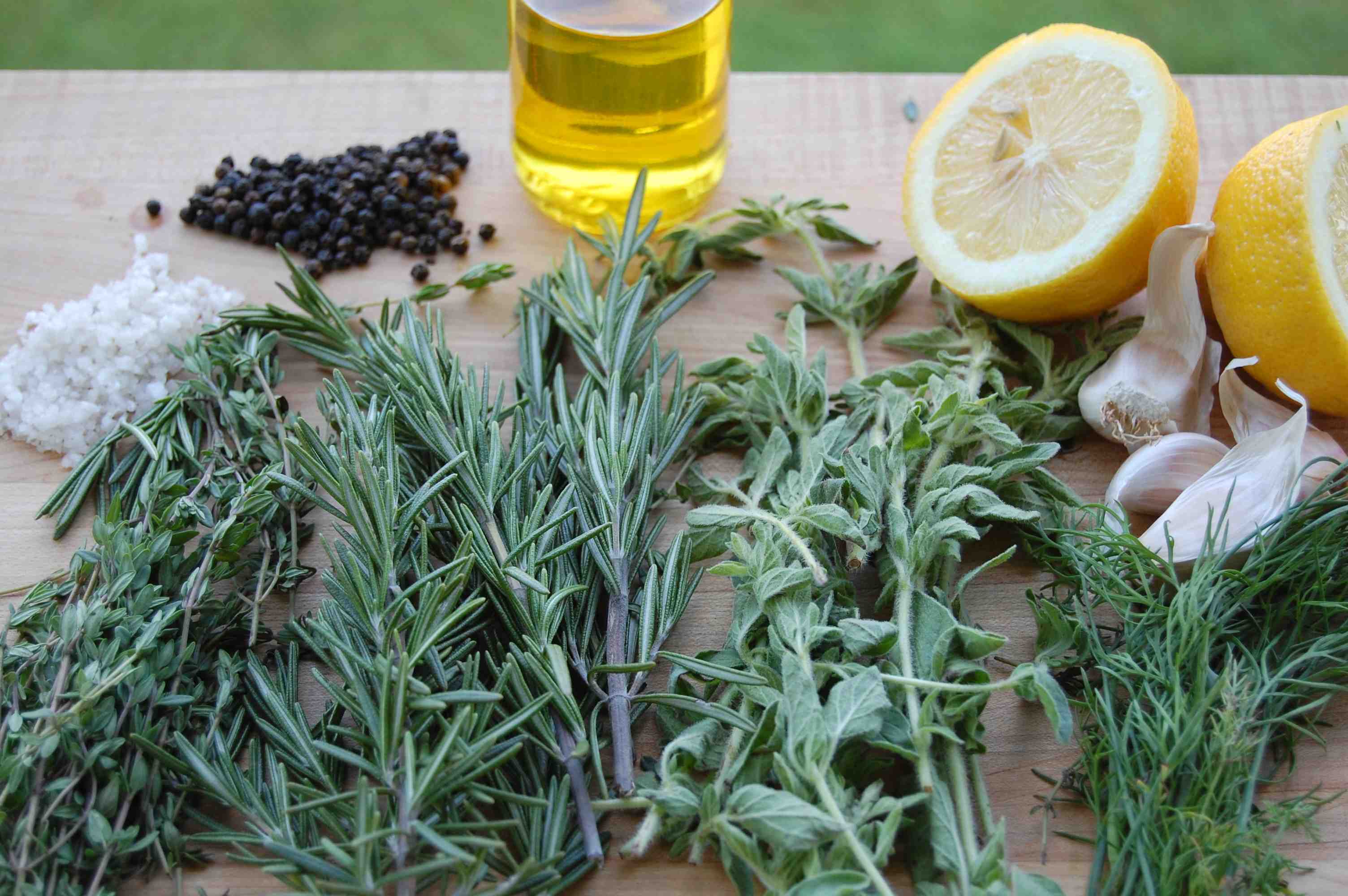 Here's what I used:
1 chicken (about 4 lbs)
Roughly ¼ cup each of fresh
Dill,
Oregano,
Thyme,
Rosemary
2 Lemons
2 cloves of Garlic
Salt & Pepper to taste
A few glugs of Olive Oil
1 can of beer
It may seem strange to feature a barbecued chicken on a healthy blog but these seasonings are loaded with health benefits so this recipe packs more of a nutritional punch than you may expect. Bearing in mind the old adage that "food is medicine," I went down to our garden to pick some homegrown herbs for this meal.
Here's what I picked:
Oregano
Since the time of Hippocrates, oregano has been used medicinally. Oregano has anti-inflammatory compounds that can help relieve achy joints and muscles and you can use its oil topically. As a digestive aid, oregano helps with a variety of intestinal infections as well as many parasites including giardia. Its antiseptic qualities make it an effective treatment for skin conditions including acne, cold sores and minor cuts. Rounding up its benefits, oregano also contains antioxidant compounds that reduces free radical damage to our cells.
Rosemary
The delicious fragrance of rosemary is why I include it in many of my favorite dishes. Its myriad of benefits are just icing on the cake! As a general immune stimulant, it can benefit circulation, breathing and digestion. Rosemary contains high levels of vitamin E, and many other antioxidants which make it effective in maintaining healthy cell structure. It also helps the liver to combat and eliminate toxins from your body. Topically, rosemary minimizes the effects of aging by strengthening blood flow, which is why it's used in many cosmetics and skin treatments.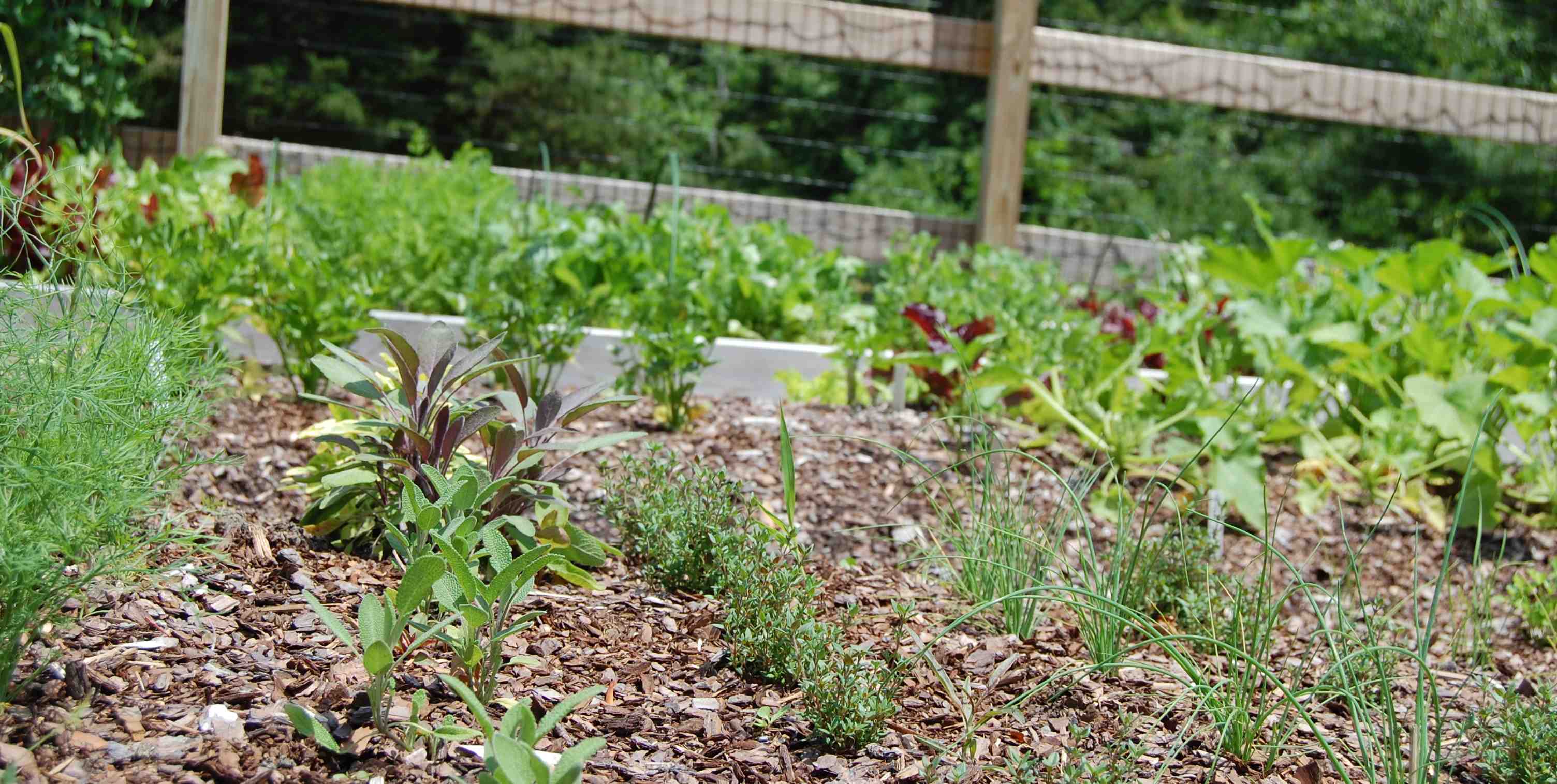 Dill
Have you ever wondered why dill is a garnish with so many meals? It's because it stimulates your digestive juices, improves movement of the intestine and is considered an appetizer in itself. It also has anti-bacterial compounds to help maintain a healthy gut. Chock full of calcium, dill can also help prevent bone loss. And like the other leafy green herbs in this rub, dill fights free radicals and fights carcinogens including those in cigarette and charcoal grill smoke!
Thyme
Thyme is well known for it's anti-septic and anti-fungal properties. Packed with vitamins, minerals and phyto-nutrients, it has many immune and anti-oxidant enhancing actions as well. Thyme is also great for respiratory concerns such as asthma and bronchitis. In addition to reducing inflammation, it can aid in the elimination of mucous in the throat and bronchi.
I pulled all of these herbs from our garden upstate. But, you don't need a chunk of land to grow your own. Check out my blog on urban gardening which has tips on keeping a countertop garden in your kitchen so you to can pick fresh flavor for many meals to come. Or, you can always go to the green-market and purchase some fresh herbs someone else has already picked for you.
Prepping the Chicken
Take the oregano, rosemary, thyme, dill and garlic and chop them up fine. (I used a micro-planer for the garlic to get the most out of it.)
In a bowl mix them with the olive oil and juice of one lemon
Add salt and pepper to taste
Set aside for an hour or two in order to let the flavors meld
During this time, rinse and pat dry the chicken
The rub at this point may taste very spicy but have faith that as it cooks, the flavor will mellow a great deal.
Rub the seasoning into the chicken, making sure to get inside the cavity and under the skin where you can.
Take the beer can and open it, pouring half into a glass (to drink) and then poke a couple of holes in the top.
Place the chicken on top of the can and transfer it to the grill. (The coals should not be directly under the chicken but around it so it cooks indirectly.)
Balancing the chicken can be a little tricky. I use one of my previous Father's Day gifts which is a vertical chicken roaster designed just for this kind of cooking.
To make the meal complete, a Greek salad is perfect. Now that our own veggies are growing though, we tossed a big salad with what was readily available in our garden.