The next Yinova Book Club will be held on April 23rd at 6:30 pm and will be led by Yinova Founder Jill Blakeway where she will be discussing her book, Making Babies: A Proven Three Month Program for Maximum Fertility. (You can also download this book on Audible.)
The discussion is free to attend and please feel free to invite your family or friends to join us as well. We will be hosting this month's book club online! You can join us through Zoom (which is free to download) and enjoy the conversation from home.
To RSVP and to find out how to join our discussion, click here.
About the Book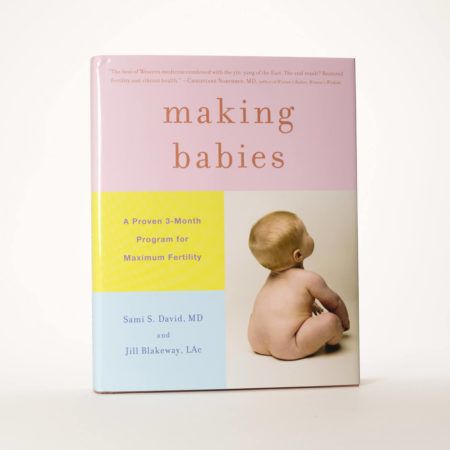 "Co-Written with a fertility doctor, Sami David, MD., a reproductive endocrinologist, Making Babies offers a proven 3-month program designed to help couples get the best of both Eastern and Western Medicine to enhance their fertility and increase their chances of conception."
"By identifying your "fertility type" inspired by the classical patterns of Chinese Medicine, you can focus in on the strategies most helpful in your particular situation, and avoid the things that may be causing you problems. Those strategies include: choosing fertility-promoting foods; properly predicting the best time to conceive (hint: the answer is not 14 days after your last period began); accurately pinpointing the cause of your fertility problems; making specific and sometimes surprising lifestyle choices, like exercising less; taking cough medicine; decreasing doses of fertility drugs; and getting acupuncture along with IVF. The book concludes with an easy three-month program designed to get your body in optimal shape to conceive."