Join us on October 27th at 6 pm for a discussion with Pritam Atma about her first book, "Mystical Motherhood".
Combining Western and Eastern traditions, Mystical Motherhood, is your conscious guide to modern motherhood – from meditation and spirituality to a healthy pregnancy and birth – you will be guided step-by-step on how to raise your vibration and create a happy family from the time before conception to the early childhood years.
Our book club always offers a lively discussion, so please feel free to join us, even if you weren't able to read the book in time. The discussion is free to attend – you can RSVP here.
Once you have RSVP'd, you will receive an email with information on how to access this discussion by noon on the day of the event.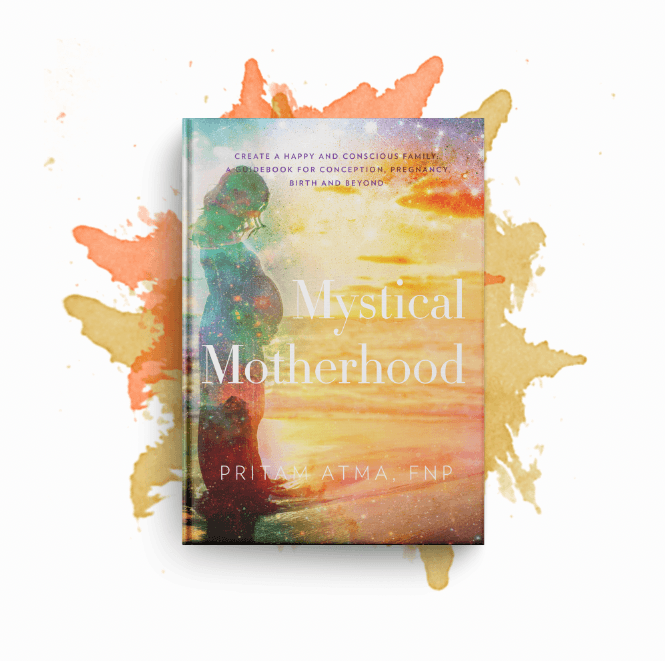 About the author:
Pritam Atma is the author of three books, Mystical Motherhood, Fertile and soon-to-be-released Alchemy of Becoming. She is a board-certified Family Nurse Practitioner (FNP) and a Kundalini Yoga and Meditation teacher. She currently works as a Nurse Practitioner in a fertility center within the New York area, practicing Reproductive Medicine. Pritam Atma also works with women privately and in groups, helping them to apply the concepts of Mystical Motherhood and Fertile to increase their fertility and consciously prepare for motherhood.
Pritam Atma is deeply connected to bringing conscious children into this world and teaching women that they are genetic engineers. She envisions raising the consciousness of families around the globe and changing the frequency of the women who bring children into this world so that the next generation can live as peaceful, vibrant, and healthy individuals.