FERTILITY TOOLS
Women's Fertility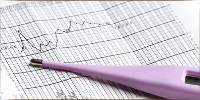 Based on Jill's book
Making Babies
which she wrote with and MD, we have information specifically for our fertility patients. 
Here
 you'll find a 
BBT chart to download
 along with instructions about how to fill it out. You'll also find diet advice specifically for women trying to conceive and information about how to identify fertile cervical mucus. You'll also be able to take the quiz from Making Babies and identify your fertility type and also get specialized diet and lifestyle advice based on your type.