"Ahhh…" – that feeling when you smell a fragrant, sweet rose and let out a long sigh.
Yinova practitioner, Dr. Meghan Sultana describes why roses are so useful in Chinese medicine:
In Chinese herbology, we use Mei Gui Hua (dried Chinese rosebuds, or rosae rugosae flos) to invoke this exact feeling of ease. Mei gui hua is part of a particular herbal category that regulates Qi; it promotes the movement of Qi to relieve constraint. Since the nature of Qi is to move, lack of movement can result in bottled-up energy or that feeling of being stuck. The other herbal properties of these aromatic herbs are its sweet and slightly bitter tastes and warm temperature.
From a Chinese medicine perspective, herbs have particular affinities for different organs and meridian systems. The main meridian that mei gui hua activates is the Liver channel, which is responsible for how we handle stress. We call this type of stuck energy Liver Qi stagnation. Mei gui hua relaxes Qi stagnation symptoms like tension across the ribcage, flank pain, or a stifling sensation in the chest. It helps soften the Liver to release stuck Qi in the diaphragm like letting out a sigh of relief.
Another meridian that mei gui hua regulates is the Spleen channel, alleviating digestive symptoms like fullness below the sternum, epigastric distention, low appetite, and gas. This herb harmonizes the relationship between the Liver and Spleen channels, when stress affects our digestion.
In addition to moving Qi, mei gui hua also gently moves stagnant blood to help menstrual issues like irregular cycles, PMS, breast tenderness, and menstrual pain.
Below are some DIY recipes for incorporating roses
---
Rose Bath Salts
Dr. Kelsey Tangel made these beautiful rose bath salts for her mom on Mother's Day. You can use these bath salts to relieve stress & boost your mood!
1 cup Himalayan sea salt

1 cup Epsom salts

2 cups course dead sea salt

½ cup baking soda

½ cup dried rose petals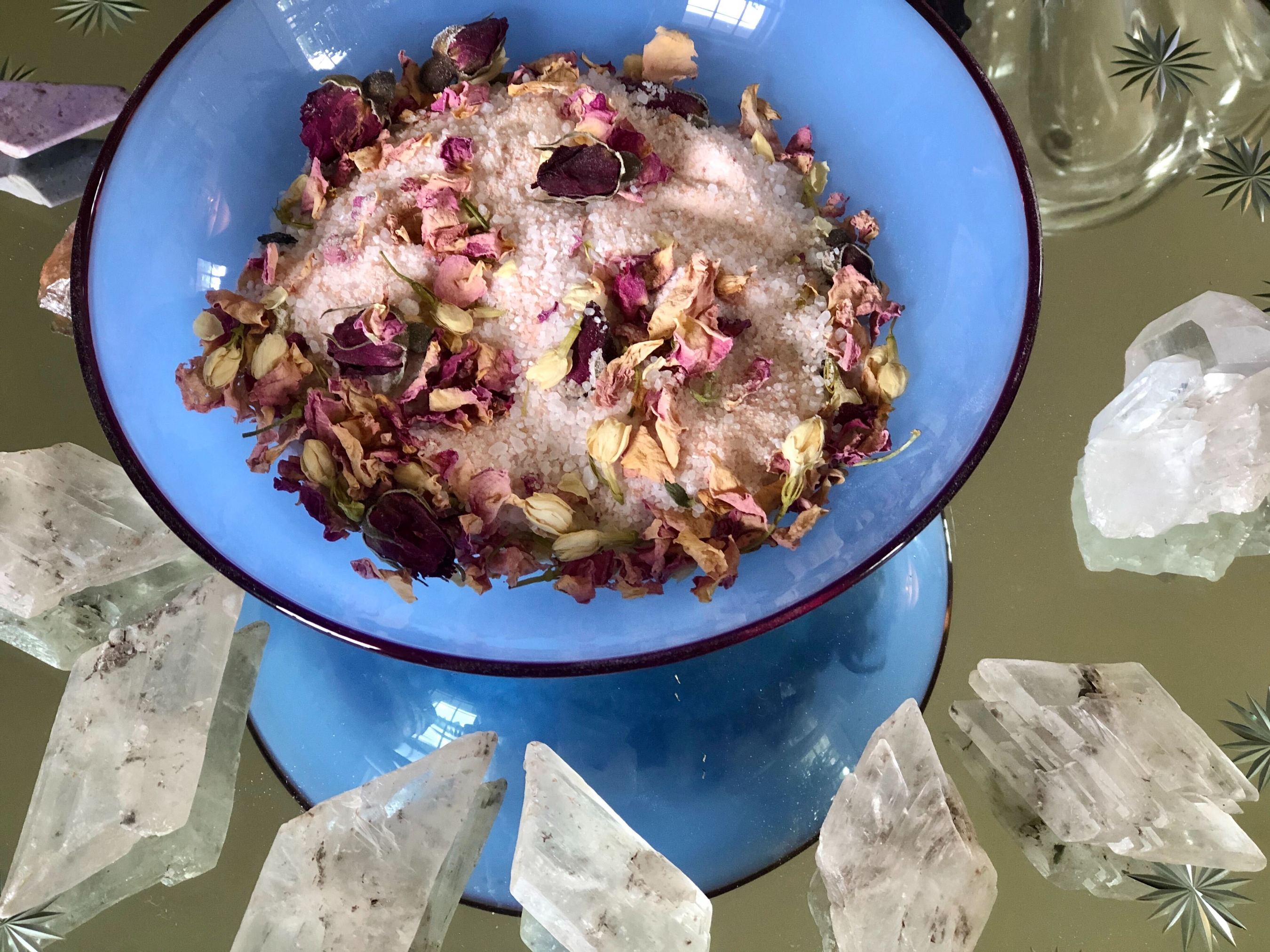 Rose Water Toner
For this magical self care treat, all you need is 4-5 fresh roses, a pot with a lid & a smaller metal bowl, and some ice.
gently separate the rose petals from the bud

give them a good wash in clean water to get any little bugs off

Place a small metal bowl inside of the saucepan that you're using and sprinkle the petals around it (the small metal bowl will be used to catch the drippings)

Fill the saucepan with just enough hot water to cover the petals

Place the saucepan lid upside down & place a handful of ice cubes on top of it

Bring the water to a simmer for about 30-40 minutes and add new ice cubes as the current ones melt.
The condensation from the simmering water and the ice cubes will drip down off of the upside down lid into the metal bowl that's in the center. Once you've collected enough water, remove from the heat and let cool before transferring to your spray bottle of choice. For an added summertime treat, I like to keep mine in the fridge!
If you have extra rose water, you can use this liquid as a way to manage puffy eyes. If you get the cotton balls moist with cold rose water, you can lay them on your eyes for 10-15 minutes!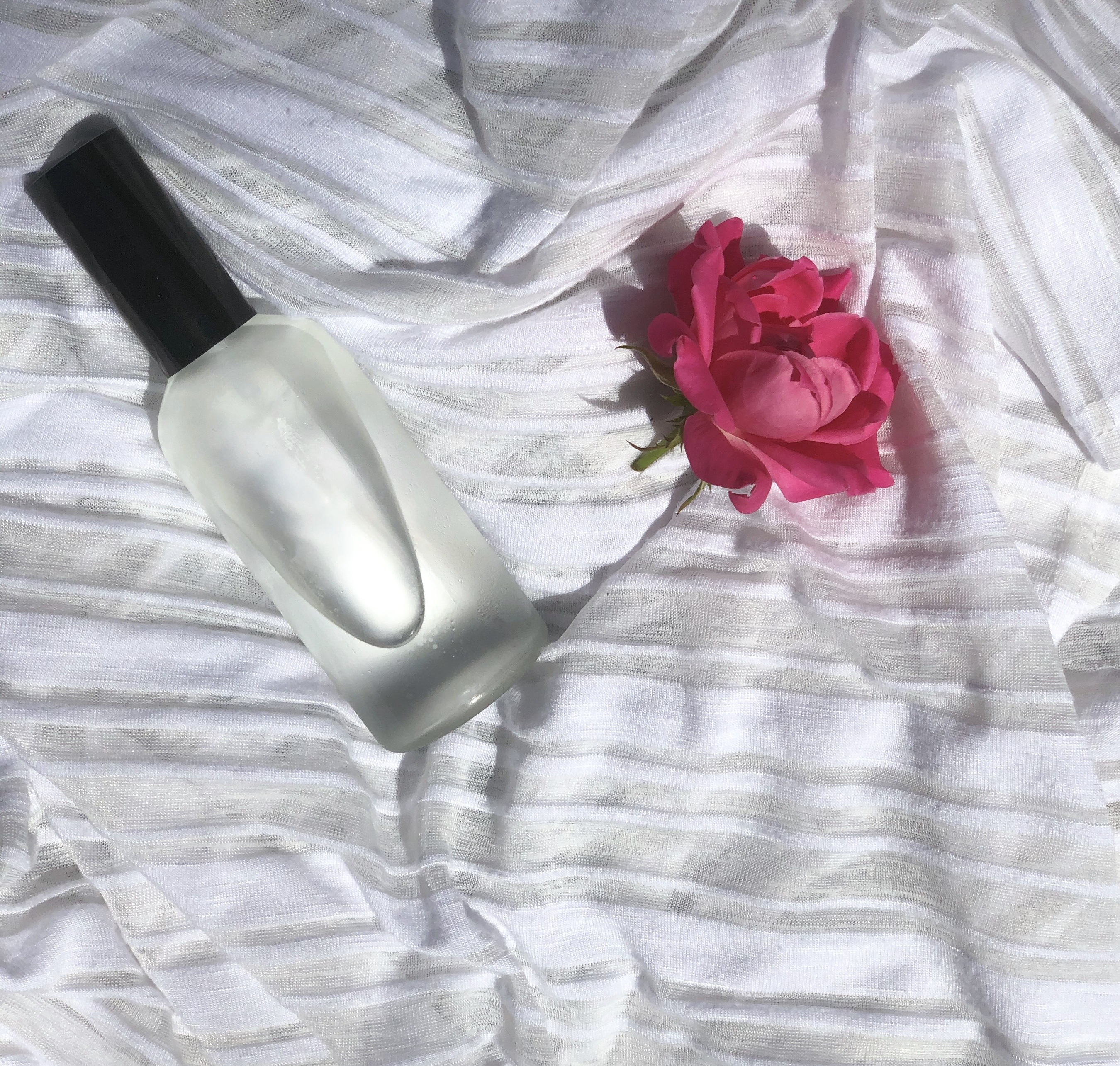 Rose Tea
One recipe that I've found and drink quite often is this rose tea recipe. It helps to cool down the liver that may have overheated from things like stress, alcohol, and processed foods.
1 tsp dried rose petals

⅛ tsp fennel seeds

⅛ tsp coriander seeds
Put the ingredients in a tea strainer and steep in freshly boiled water for 5-7 minutes.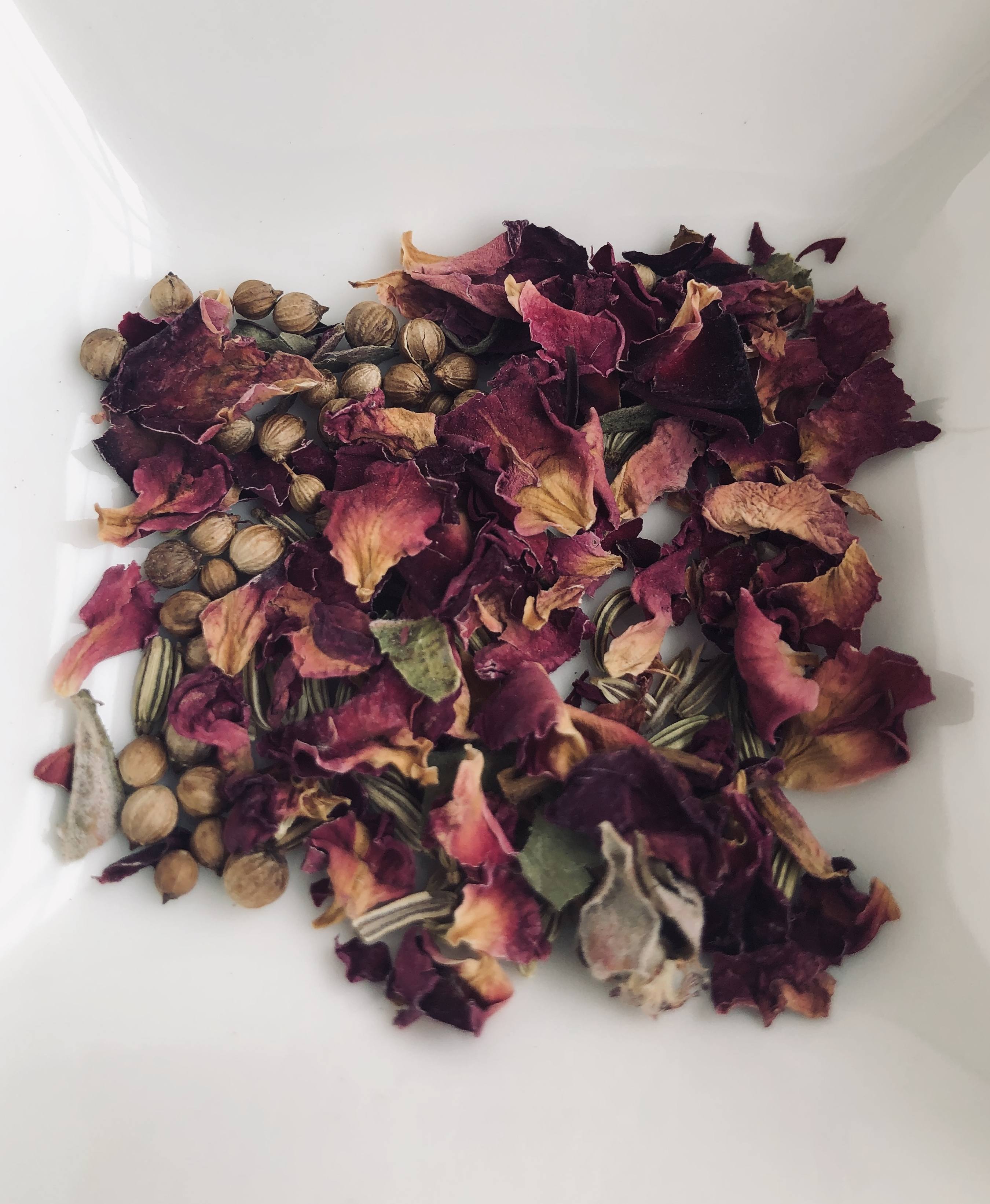 Happy soaking, spritzing, and sipping!