The Yinova center, tucked away on a quieter street, is near all sorts of busy busy locations: five minutes one way is Union Square and five minutes the other way is Saint Marks Place.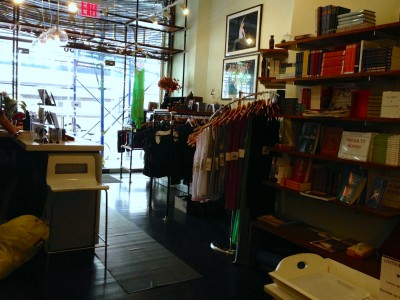 However, we are just off of Broadway, and away from that entire hustle and bustle, we are definitely contributing to the relaxed environment we strive for day in and day out.
Walking to work today, I realized that we are not the only ones on our street who are taking an active interest in health and wellbeing. Between our acupuncture clinic, and the yoga, the food, the innovative therapy, and so on, this street has a lot to offer. We might as well just go ahead and rename this block between Broadway and University Place: Wellness Street!
Let us start with yoga! Ishta Yoga was founded and created by Yogiraj Alan Finger. As soon as you walk in you can immediately feel more at ease. It smells good (which is important for a yoga studio!) and the employees are all very helpful and friendly. Finger has created a yoga center that "blends the ancient and contemporary sciences of Hatha, Tantra and Ayurveda into a system that caters to the individual student's needs." Avid yoga goers and first timers can both find the perfect class here as there really is something for everyone.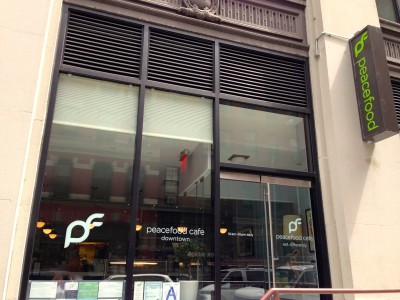 Moving on to food, because you have to nourish your body! Peacefood Café is phenomenal. It is completely vegan and completely delicious! The interior is very clean and fresh looking, and those working there are the absolute nicest! The black bean soup is delicious, and is of course good for you. They also have a bakery section with the yummiest treats. I just can't sing the praises loud enough! They even have their own, vegan of course, version of the infamous Cronut. They're calling it a Droissant, and it is worth drooling over.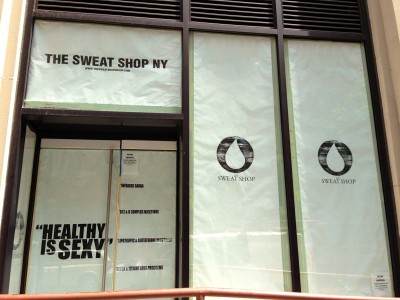 Finally, The Sweat Shop. This unique place is not quite here yet, but they will be a wonderful addition to our little wellness family. This holistic detox day spa offers unique services that allow you to detox and refresh. The Sweat Shop is most famous for their Infrared Sauna Therapy, which is one of the most effective ways to detoxify the body of toxic chemicals, heavy metals and excess fat. They started in Los Angeles and have had huge amounts of success and have the potential to do really well here in the city. Not only do they understand the importance of relaxing, detoxing, and so on, but they really understand that in our busy hectic days it can be hard finding time to take a moment for ourselves.
We think they couldn't have picked a better neighborhood!