It's a pretty safe assumption that – at any given time – everyone at Yinova is reading something about health. Of course, we all have our other go-to categories and indulgences – from poetry to history to politics and science fiction. Being connected to an evolving sensibility of healing, though, resonates with all of us – whether it is our bodies, minds, hearts, or the communities and planet around us.
Here is a list of some of what is on our bookshelves right now. It's not exhaustive, but it makes for part of a broad summer reading list, and we hope some of it sounds fun to you! What isn't here are books on reproductive health or East Asian medicine. We get asked about these things quite a bit, but they are big enough to warrant their own lists in the future. For that same reason, we did not include podcasts – which we also love but couldn't begin to include here. On that note, almost all of these books are available as audiobooks – something that you are either already into, or really ought to try.
You will see that there are links to all of these on Amazon, where you can learn more about the books and the authors. It's not a commentary on the Big A, but if you can, please try to find these at your local independent bookstore. If they don't have what you're looking for in stock, they're always happy to order.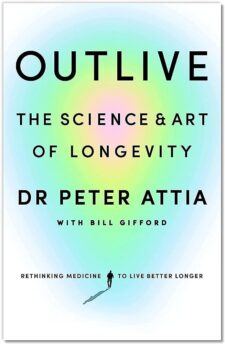 Outlive: The Science and Art of Longevity – Peter Attia
A Yinova Staff favorite! Wouldn't you like to live longer? And better? In this operating manual for longevity, Dr. Peter Attia draws on the latest science to deliver innovative nutritional interventions, techniques for optimizing exercise and sleep, and tools for addressing emotional and mental health.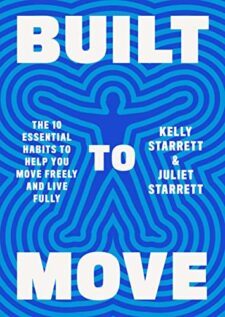 Built to Move: The Ten Essential Habits to Help You Move Freely and Live Fully – Kelly & Juliet Starrett
After decades spent working with pro-athletes, Olympians, and Navy SEALs, mobility pioneers Kelly and Juliet Starrett began thinking about the physical well-being of the rest of us. What makes a durable human? How do we continue to feel great and function well as we age? And how do we counteract the effects of technology-dependence, sedentary living, and other modern ways of life on our body's natural need for activity?
The answers lie in an easy-to-use formula for basic mobility maintenance: 10 tests + 10 physical practices = 10 ways to make your body work better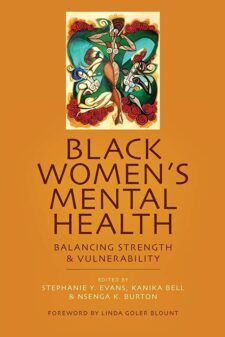 Black Women's Mental Health: Balancing Strength and Vulnerability – Stephanie Y. Evans
This book offers a unique, interdisciplinary, and thoughtful look at the challenges and potency of Black women's struggle for inner peace and mental stability. It brings together contributors from psychology, sociology, law, and medicine, as well as the humanities, to discuss issues ranging from stress, sexual assault, healing, self-care, and contemplative practice to health-policy considerations and parenting.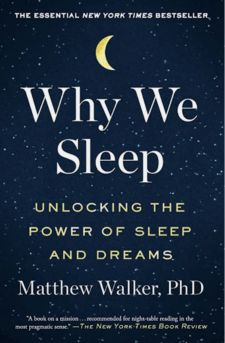 Why We Sleep: Unlocking the Power of Sleep and Dreams – Matthew Walker
Walker answers important questions about sleep: how do caffeine and alcohol affect sleep? What really happens during REM sleep? Why do our sleep patterns change across a lifetime? How do common sleep aids affect us and can they do long-term damage? Charting cutting-edge scientific breakthroughs, and synthesizing decades of research and clinical practice, Walker explains how we can harness sleep to improve learning, mood, and energy levels; regulate hormones; prevent cancer, Alzheimer's, and diabetes; slow the effects of aging; increase longevity; enhance the education and lifespan of our children, and boost the efficiency, success, and productivity of our businesses. Clear-eyed, fascinating, and accessible, Why We Sleep is a crucial and illuminating book.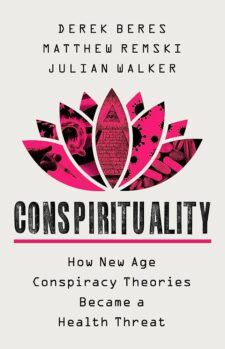 Conspirituality -How New Age Conspiracy Theories Became a Health Threat – Derek Beres, Matthew Remski, Julian Walker
Conspirituality takes a deep dive into the troubling phenomenon of influencers who have curdled New Age spirituality and wellness with the politics of paranoia—peddling vaccine misinformation, tales of child trafficking, and wild conspiracy theories. With analytical rigor and irreverent humor, Conspirituality offers an antidote to our times, helping readers recognize wellness grifts, engage with loved ones who've fallen under the influence, and counter lies and distortions with insight and empathy.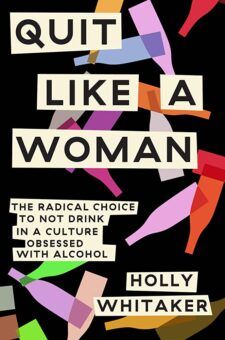 Quit Like a Woman: The Radical Choice to Not Drink in a Culture Obsessed with Alcohol – Holly Whitaker
​​Written in a relatable voice that is honest and witty, Quit Like a Woman is at once a groundbreaking look at drinking culture and a road map to cutting out alcohol in order to live our best lives without the crutch of intoxication. You will never look at drinking the same way again.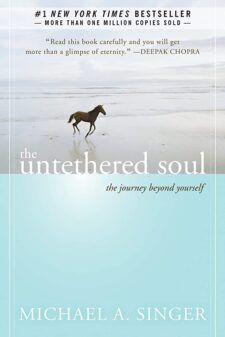 The Untethered Soul: The Journey Beyond Yourself – Michael A. Singer
Whether this is your first exploration of inner space, or you've devoted your life to the inward journey, this book will transform your relationship with yourself and the world around you. You'll discover what you can do to put an end to the habitual thoughts and emotions that limit your consciousness. By tapping into traditions of meditation and mindfulness, author and spiritual teacher Michael A. Singer shows how the development of consciousness can enable us all to dwell in the present moment and let go of painful thoughts and memories that keep us from achieving happiness and self-realization.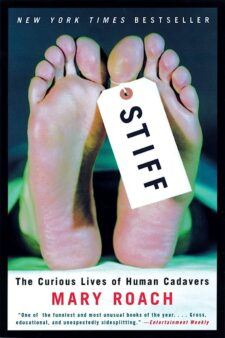 Stiff: The Curious Lives of Human Cadavers – Mary Roach
For two thousand years, cadavers – some willingly, some unwittingly – have been involved in science's boldest strides and weirdest undertakings. They've tested France's first guillotines, ridden the NASA Space Shuttle, been crucified in a Parisian laboratory to test the authenticity of the Shroud of Turin, and helped solve the mystery of TWA Flight 800. For every new surgical procedure, from heart transplants to gender confirmation surgery, cadavers have helped make history in their quiet way.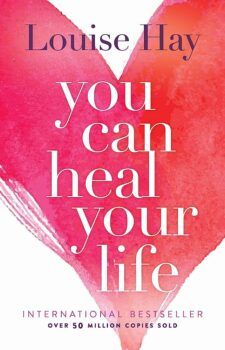 You Can Heal Your Life – Louise Hay
Exploring the way that limiting thoughts and ideas control and constrict us, she offers us a powerful key to understanding the roots of our physical dis-eases and discomforts. Full of positive affirmations, this practical guidebook will change the way you think forever!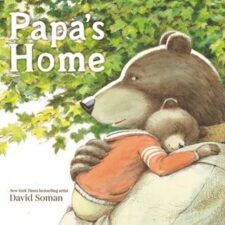 Papa's Home – David Soman
For the kids! In his coziest book yet, the New York Times bestselling artist behind the Ladybug Girl series strikes a universal chord. This joyous celebration of the bond between father and child is a welcome reassurance that separation anxiety can be navigated and reminds young readers that they are loved and cared for, and that soon enough, Papa's Home again.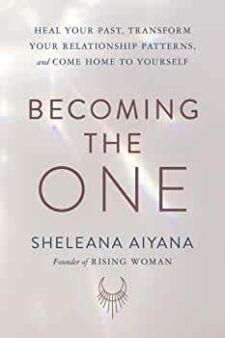 Becoming The One: Heal Your Past – Sheleana Ayana
In Becoming the One, spiritual leader and visionary founder of the Rising Woman community Sheleana Aiyana offers a roadmap for transforming your relationship patterns to end the cycle of self-abandonment and move into the light of self-discovery.
The desire for love is wired into the very fibers of our being, but before you can create rewarding bonds with others, first you must stand wholeheartedly in self-acceptance. Becoming the One is an invitation to find your way home to yourself.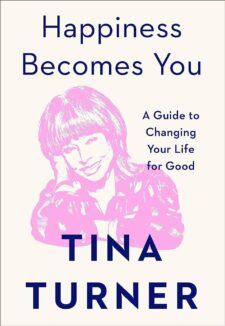 Happiness Becomes You: A Guide to Changing Your Life for Good – Tina Turner
Tina shows how anyone can overcome life's obstacles – even transform the "impossible" to possible – and fulfill our dreams. She shows how we, too, can improve our lives, empowering us with spiritual tools and sage advice to enrich our unique paths.
Buddhism has been a central part of Tina Turner's life for decades and, in music, film, and live performances, she has shined as an example of generating hope from nothing, breaking through all limitations, and succeeding in life. Drawing from the lessons of her own life, from adversity to stratospheric heights, Tina effortlessly shows how the spiritual lessons of Buddhism help her transform from sorrow, adversity, and poverty into joy, stability, and prosperity.