We are living in a time where it is inevitable that you, or someone you love, has been infected with Covid or one of the other infectious variants. While many of us seem to glide through the illness and quarantine, ready to jump back into daily life on the other side, others have found it difficult to shake off lingering side effects.
At Yinova, we are seeing the predominant long-haul symptoms are fatigue, mental fog, difficulty concentrating, joint and bone pain, and emotional disharmonies such as heightened depression and anxiety.
When the body's natural system is thrown off due to recent illness and infection, it takes time, sometimes a couple of months, to find balance again. We want our patients, readers, friends, and family to consider East Asian medicine as a remedy to these long-haul symptoms. Because acupuncture and herbs provide a very specific, tailored approach to treating each person individually, we can provide a variety of explanations and treatment strategies to address your specific needs.
While this article is specific to fatigue and Qi deficiency in long-term Covid, we encourage you to talk with your acupuncturist about the specific concerns and imbalances you may be experiencing post-infection.
In East Asian medicine, "Zang-Fu" refers to the collection of organs that produce and regulate Qi within the body's system. General "Qi deficiency" relates to fatigue and illness. While one can feel they are experiencing "overall Qi deficiency," we further investigate to find out where your body's "deficiency" truly originates (within the Zang -Fu collection).
Lung Qi deficiency

describes a weak, lingering cough, easily becoming

short of breath or breathlessness, and a soft weak voice.

Spleen Qi deficiency

describes a loss of appetite, loose stools, abdominal/epigastric pain that is worse after eating, and fatigue that is worse after eating.

Heart Qi deficiency

describes depression, exhaustion, palpitations with activity, spontaneously sweating, and shortness of breath.

Kidney Qi deficiency

describes backaches, knee pains, dizziness, frequent or disruptive urination, and poor or unrestful sleep.

Liver Qi deficiency

describes dizziness, blurry vision, irritable moods, excessive sighing, and restless sleep.
Qi deficiency is simply one way to explain long-haul symptoms after an infection. While acupuncture treatments and Chinese herbal remedies are vital and important ways to bring your body's internal system back into harmony, I cannot encourage the power of rest and diet enough!
If you've had Covid, your required quarantine time may be over, but your body is still healing and adjusting to life after illness. Continuing to rest, allowing more time in the dream world, reducing your physical workload (until energy begins to pick up), and reducing external stimulation will benefit your healing process. Instead of hitting the gym with intense workouts, try a yoga practice, meditation, or a Tai Chi class to move and stimulate your energy flow without over-exerting. If you are not one to take naps, try reading a book for 20 minutes or taking a bath as a way to slow down and allow your body a moment to rest.
Hopefully, you will find that these small, restful moments will help with anxiety and depression as well.
Diet is another essential component in our healing process. When feeling tired or ill, we are often advised to increase our vitamin intake by drinking orange juice, having extra green salads, or consuming raw fruits. These are not "bad" choices and should still be consumed, but we actually want to limit their intake while it is still cold outside and we are healing our internal bodies. In these winter months, it is important to warm the source of our qi by incorporating warming cooking methods. I recommend roasting vegetables, making stir-fries with warming foods like garlic and ginger, baking apples and pears with cinnamon and cloves, and cooking stews and soups.
Try adding medicinal spices to your meals such as cinnamon, ginger, garlic, turmeric, oregano, sage, thyme, and rosemary. For nervous system support and energy, add ginseng, holy basil, and ashwagandha. Other medicinal foods such as astragalus, echinacea, elderberry, licorice, and medicinal mushrooms like reishi, shiitake, lion's mane, and turkey tail are great as well!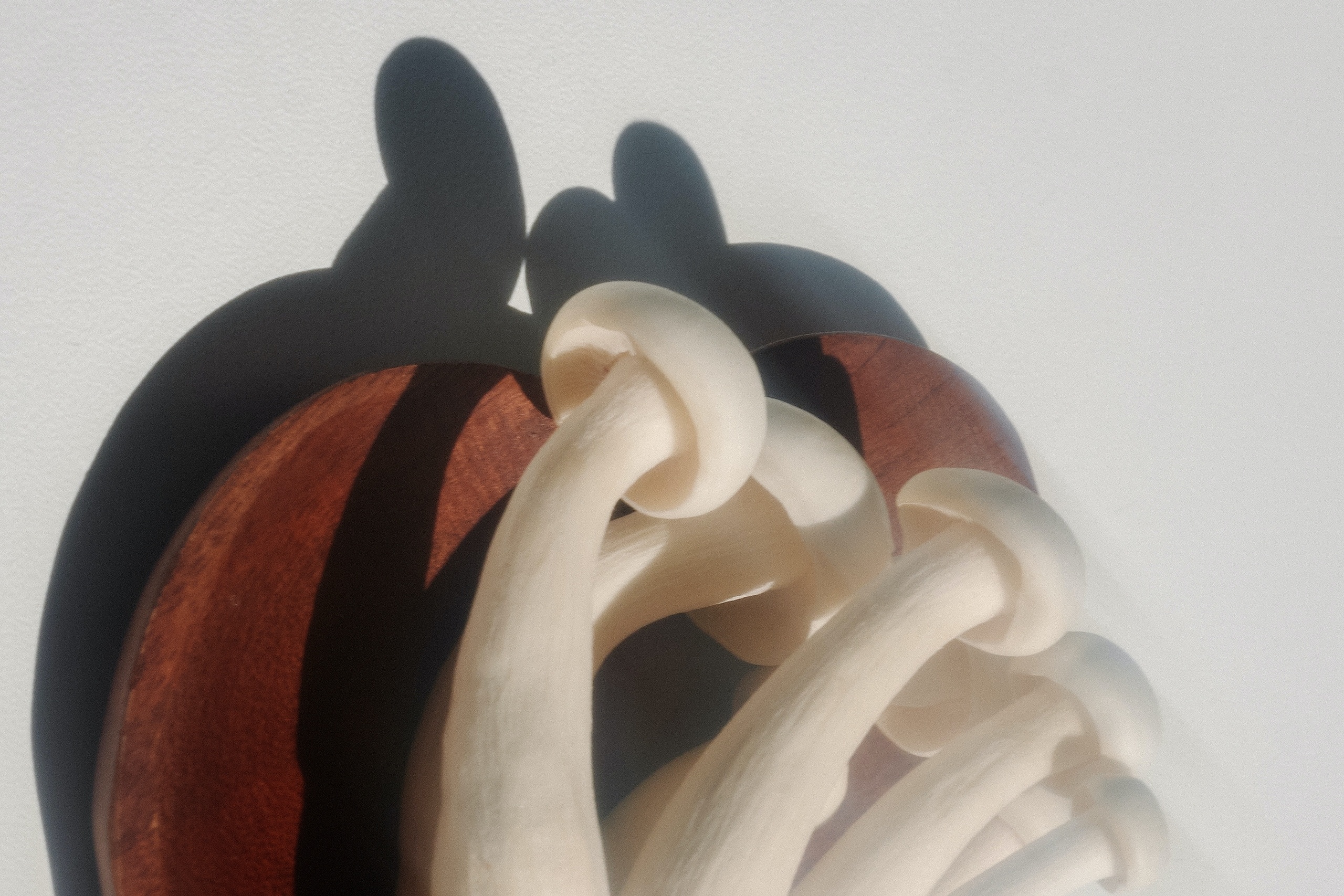 Limiting and/or avoiding stimulating foods and drinks will also help to reduce our levels of fatigue and exhaustion. Limiting alcohol, caffeinated coffees and teas, sodas, and sugary snacks is recommended.
There is a long list of vitamins and supplements that are essential components to balancing energy and reducing fatigue, some include:
Vitamin B12

benefits the body's nerves and blood cells and can help prevent a type of anemia that often is the source of feeling weak and tired.

Vitamin B12

is found naturally in a variety of animal proteins such as meat, fish, and dairy products. If you feel that you are not ingesting enough B12, (and specifically if you follow a vegan or vegetarian diet), you may want to consider a supplement form.

CoQ10

(coenzyme Q10) is naturally made in the body and found in all our cells. Cells use

CoQ10

to make energy and protect themselves from oxidative damage. Oxidative damage within our organ system often looks like muscle and brain fatigue. Fish, meat, and nuts contain CoQ10, but not in large amounts, so taking a supplement is a better solution for reducing fatigue.

N-acetyl Cysteine

(NAC) is a powerful detoxifier and anti-inflammatory that is markedly regenerative to the lungs, liver, and circulatory system. Adding this to your diet is a great way to restore lung function. Take a 600mg dose, once per day and take it with Vitamin C.

Iron

is necessary for the body to make hemoglobin; a protein in red blood cells that is responsible for transporting oxygen from our lungs to our organs and tissues. Without adequate levels of

iron

, our red blood cells cannot effectively carry oxygen throughout the body.

Vitamins A, C, D-3,

and

zinc

in sufficient amounts may also be needed to increase immunity.
While there is still much unknown about the long-term effects of Covid, we can begin the healing process now. Speak to your acupuncturist about which vitamins, supplements, and dietary choices would be right for you if you feel unsure about where to begin. Incorporating natural remedies like acupuncture and herbal medicine and making small adjustments in our daily lives, sleep patterns, and eating patterns will help us enter a new season of health and energy.