Growing a small herb garden on a sunny windowsill means you'll be able to snip some herbs as you need them to cook. Many culinary herbs also have medicinal benefits, so you can make them into healing teas, tinctures, salves, and washes. Thyme, sage, and mint make an excellent cough syrup when mixed with ginger and honey, for example. Here are my top five culinary herbs that are also medicinal and easy to grow indoors.
Thyme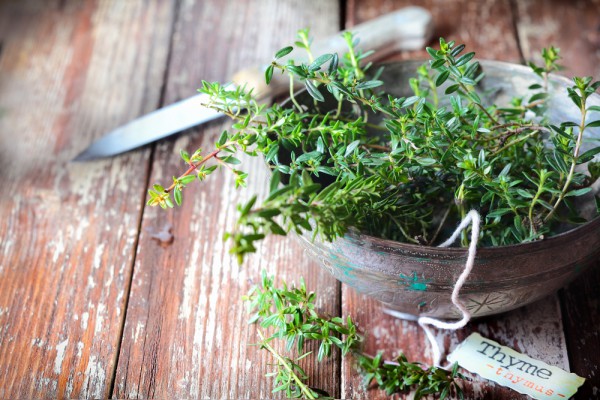 Thyme contains an oil called thymol which is a known "biocide" (substances that can destroy harmful organisms) and so it is prized for its antimicrobial effect making it useful for bacterial infections of the throat, lung, sinuses, and intestines. In this study scientists found that it could help to reduce resistance to antibiotics. There's also evidence that thyme is effective when it comes to treating yeast infections.
Mint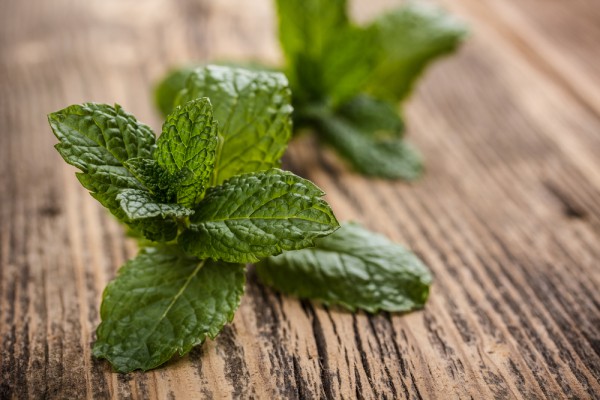 Soothing mint tea is a good antidote to indigestion. In fact, mint has been used since the middle ages to treat all kinds of stomach pain and gastric problems, including diarrhea and flatulence. This study showed that mint is an effective treatment for irritable bowel syndrome. It can also be used to treat a sore throat and chronic cough.
Rosemary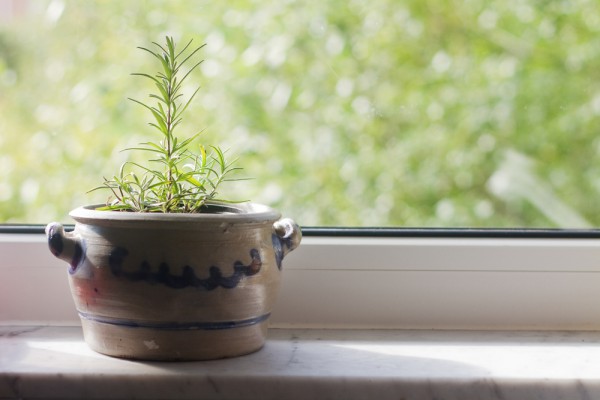 Rosemary helps memory and concentration and improves mood. In this study, scientists looked at the way rosemary protects the brain from damage by free radicals. And this study shows that rosemary is important for cancer prevention because it has both anti-inflammatory and anti-tumor effects.
Cilantro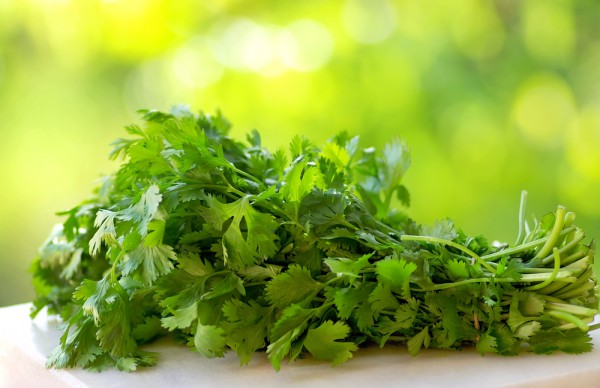 Cilantro is known for its cleansing abilities and rightly so because the compounds in cilantro bind to toxic metals helping to remove them from the body's tissues. It has been shown to help with anxiety and also to induce restful sleep. Like thyme, it has an antimicrobial effect and in this research, it was shown to be an effective treatment for food poisoning.
Lemon Balm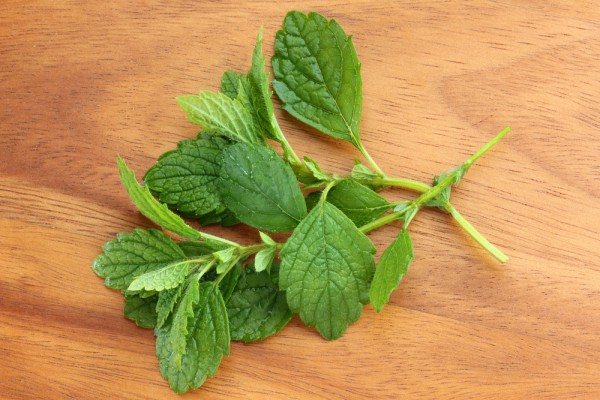 Lemon balm, a member of the mint family, soothes nervous tension and anxiety, promotes sleep, and even speeds the healing of cold sores. In a double-blind, placebo-controlled study, 18 healthy volunteers received 2 separate single doses of a standardized lemon balm extract (300 mg and 600 mg) or placebo for 7 days. The 600 mg dose of lemon balm increased mood and significantly increased calmness and alertness.
The quickest way to access the healing power of these herbs is to brew them as a tea or infusion, either singly or in combination. Simply add 1 tbsp of the herbs to a cup of boiling water. Allow them to steep for 5 – 10 minutes and then drink them as tea sweetened with a little honey as desired.