Cucumbers thrive in warm sunny weather and in our garden we tend to have dozens that ripen at the same time. It makes me realize why, in days gone by, people invented dill pickles, because it's hard to keep up with a cucumber harvest and a shame to waste them.
Cucumbers have been used medicinally in Chinese medicine since the 7th century and have been prized ever since for their heat-clearing, detoxifying and diuretic properties.
So on a baking hot day here in New York State, I decided to stay cool as a cucumber and use our over-abundant harvest by making these easy recipes.
Thai Cucumber Lemonade
This recipe is based on one by Guy Fieri of the Food network. He uses vodka in his, whereas we settled for a virgin version with seltzer water instead. Our lemonade is also less sweet than the original and has more water added.
First, make an infused simple syrup by combining the following in a small saucepan
A handful of fresh cilantro, basil, and mint
1 cup of sugar
1 cup of water
Bring the water to the boil and simmer just long enough for the sugar to dissolve. Take off the heat and allow to cool with the herbs still in the syrup. When cool strain the liquid into a container. Discard the herbs and put the syrup in the fridge.
Next, make the cucumber juice by blending the following in a food processor.
1 large cucumber, peeled
2 cups of water
Strain the juice and store it in the fridge.
Squeeze the juice of
Then in a large jug blend 1 cup of cucumber juice, the juice from 4 lemons, 3/4 cup of simple syrup and add seltzer water to taste. We used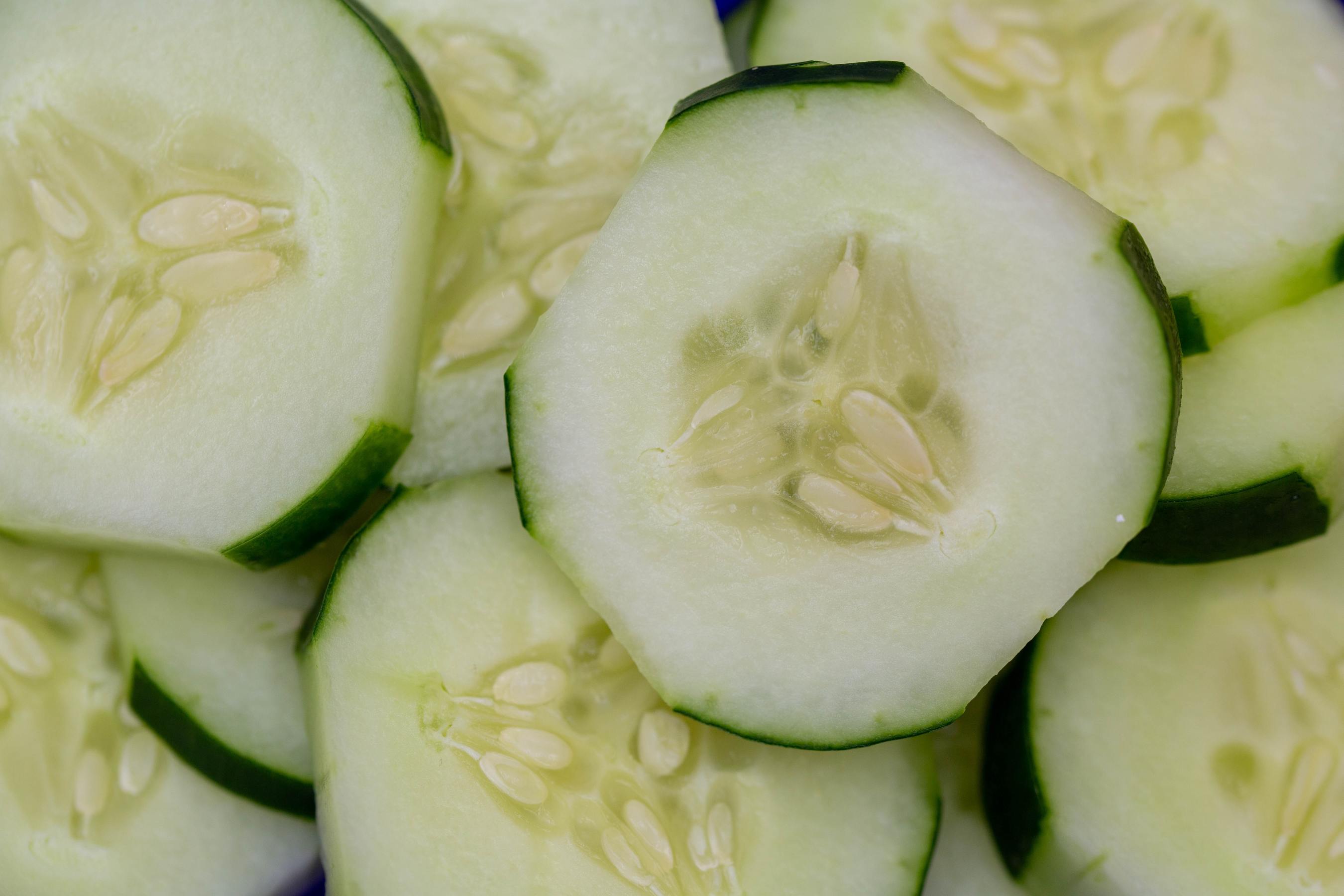 Cold Cucumber Soup
1 tbsp olive oil
1 shallot or some green onion, finely chopped (about 2 tbsp)
2 cucumbers, peeled, seeded and chopped
1 tbsp red wine vinegar
4 cups vegetable broth
1 tbsp oat bran
1/2 tbsp fresh tarragon, chopped
Salt and pepper
1/4 cup sour cream (low fat OK)
Parsley
Cucumber for garnish, finely diced
Swirl the olive oil in a deep pan and saute the shallot or onions over low heat. Add the cucumbers, vinegar, broth, and oat bran and bring to a boil. Add the tarragon, turn down the heat and simmer for 15 – 20 minutes until the cucumbers are soft. Carefully put the soup in a blender or food processor and blend until smooth. Add salt and pepper to taste. Put the soup in the fridge to chill. When ready to serve whisk in the sour cream, ladle into individual bowls and garnish with parsley and chopped cucumber.