We have good news!
Acupuncture has recently been deemed an essential service in New York state, and we're thrilled to be able to re-open our doors! We are very grateful to have been able to serve so many of you through our virtual visits and are excited that we will soon be available for in-person visits again as well. We will now be able to treat you whenever and wherever is most convenient and effective for you, whether that's in-clinic or from home.
We have given much thought to how to open our clinic safely for our patients. And to that end, we have introduced strict safety, screening, and cleaning protocols and have revised our clinical approach.
Steps Our Team is Taking
All three of our locations (Flatiron, East Side, and Brooklyn Heights) are now open for booking. We will schedule one patient every 30-minutes to avoid any congestion in our public spaces. Additionally, all patients will need to sign a health declaration, either in-person or virtually, before arriving.
Anyone visiting Yinova will need an appointment, and we ask that our patients come alone, unless a caregiver or other accompanying guest has been pre-authorized. When you arrive, you will be required to wear a face mask (we can provide you one if you need us to) and we will take your temperature to confirm there is no sign of fever. We encourage you to wear loose-fitting clothes for treatment to minimize the need to undress. When your treatment is over, if your practitioner prescribed you an herbal formula, supplements, or other retail items, they will be left for you at the front desk, pre-bagged and ready to go!
Yinova staff will be required to adhere to strict rules, including having their temperature taken, signing a health declaration before their shift, wearing scrubs, face masks and gloves in the center, and following new cleaning and safety guidelines. To that end, we have enhanced our already stringent cleaning and safety protocols. To learn more about our updated COVID-19 procedures, visit our safety page.
Steps to Minimize In-Person Contact
If you are seeing us for the first time, we will be dividing your treatment into two parts. We'll conduct the intake portion of treatment virtually on a HIPAA compliant video link. You'll be able to chat with your practitioner from your home, and they will ask detailed questions and discuss their recommended treatment approach. That will be followed by a trip to Yinova for acupuncture, where you'll see your practitioner in-person. If you are a Yinova patient but haven't seen us in over a month, we request that you book a Virtual Follow Up first. That way, we can minimize your time in our center while giving you plenty of time to share how you are feeling and update your practitioner on your current health status.
During these uncertain times, we are adopting a relaxed cancellation policy. If you are experiencing any symptoms such as fever, shortness of breath, or loss of smell or taste, we encourage you to reschedule your appointment. Additionally, if you have tested positive for COVID-19 or have come in contact with someone who has tested positive, we ask that you wait 14 days or receive a negative test before coming in to see us. We'll be happy to care for you and give you advice virtually in the interim.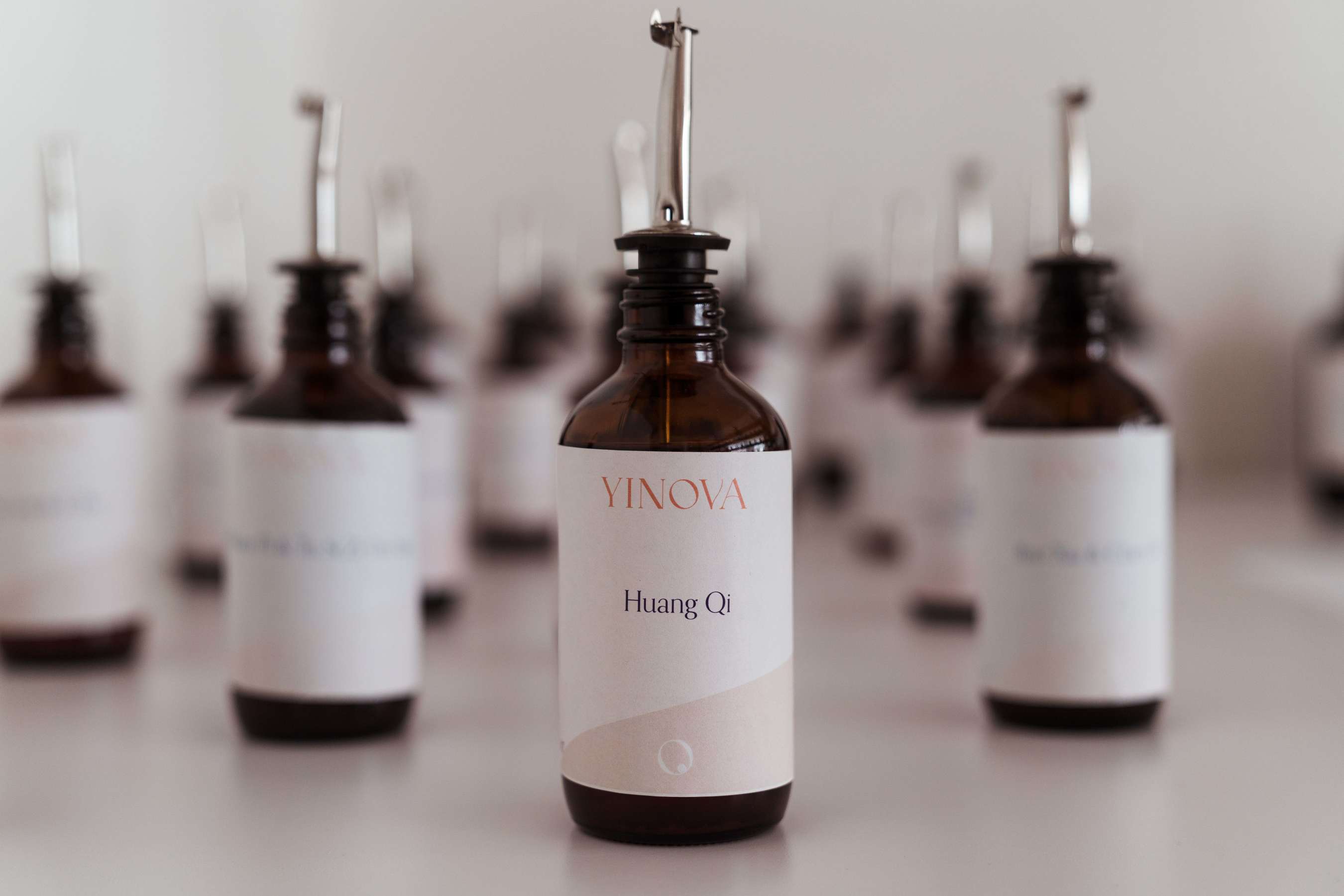 Whether you plan to see us in the clinic or wish to continue with our virtual wellness coaching, we are here for you. If you have any questions or concerns or would like to book your appointment, please feel free to reach out to our front desk team: appointments@yinova.com or your practitioner.