In these extraordinary times, some pregnant women are being faced with the surreal predicament of needing to give birth without the support of loved ones present. Most mothers-to-be envision having a partner, a doula, a mother, or some other support person by their side while giving birth. Whether your partner is quarantined far away from you or your hospital has limits on who can be in the delivery room with you; this blog offers acupressure points that can be self-stimulated through various means to help promote easier labor, reduce anxiety, and lessen pain. It is meant to help calm these mothers' spirits and provide them with a degree of agency throughout the labor and delivery process.
There are 12 main meridians or channels in Chinese Medicine theory that are said to course qi and blood throughout the body. Each meridian holds various acupoints. Each point is named for the meridian it lies on and is given a number based on its specific geographic location.
Here are some principles to consider when using acupressure during labor:
Acupressure should be applied with direct and firm pressure to the specific acupoints rather than massaging an entire area.

Explore the benefit of using different points throughout the laboring process. The efficacy and therapeutic effect of certain points may change as time goes on. This is to say that the points which provide you the most relief may shift. Allow yourself to be flexible in your approach to self-treatment.

Begin as early as possible or as soon as labor symptoms present.

If any of these acupressure points elicit discomfort or pain, they should be discontinued immediately.

Many of these points have a strong function to promote labor and should, therefore, not be "practiced" by applying any strong force prior to the laboring process. If you would like more guidance in locating points, please reach out to us at Yinova. We would be more than happy to guide you through a virtual consultation so that you feel fully prepared when the time comes.
Points to Help Alleviate Pain
GB 21
This point is located midway between the base of the neck and the top of the shoulder at the highest point of the shoulder muscle (trapezius). Mothers can access this point by bringing one hand across their chest and applying pressure at this tender point. One shoulder should be stimulated at a time. Apply pressure directly downward using the index and middle fingers. This point can either be pressed at the start of each contraction or continuously with more pressure being administered at moments of more pronounced contractions.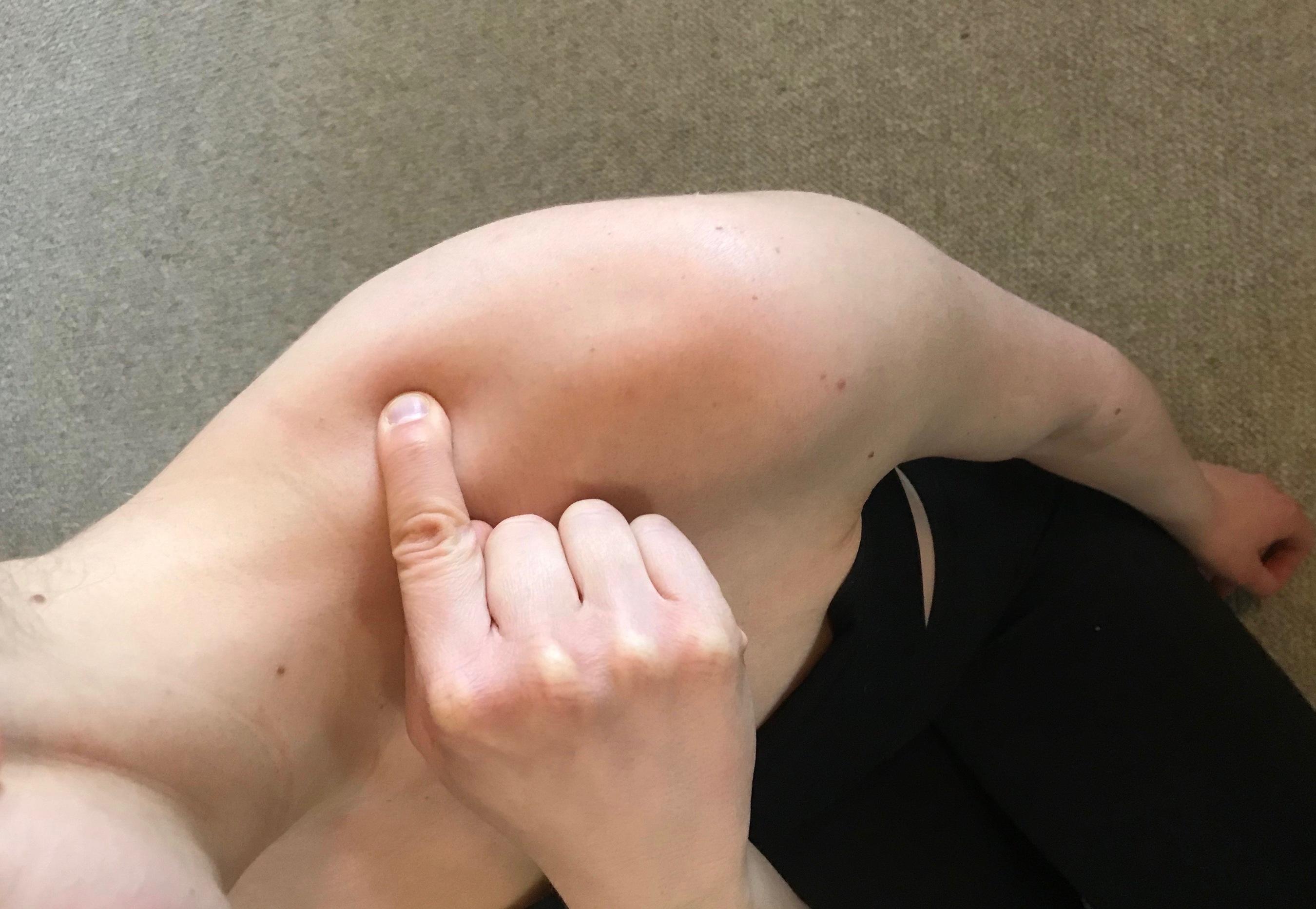 LI 4
This point is located between the webbing of the index finger and thumb at the midpoint of the second metacarpal bone (index finger). Bring the opposite thumb to rest on the point and press in the direction of the index finger. A dull ache sensation should arrive if the point is appropriately located. Acupressure magnets or sea sickness bands may also be used to apply more continuous stimulation of this point. This point is especially helpful in alleviating pain and regulating contractions. Additionally, once the cervix is fully dilated, this point can be stimulated to help mothers who are fatigued or no longer able to push successfully.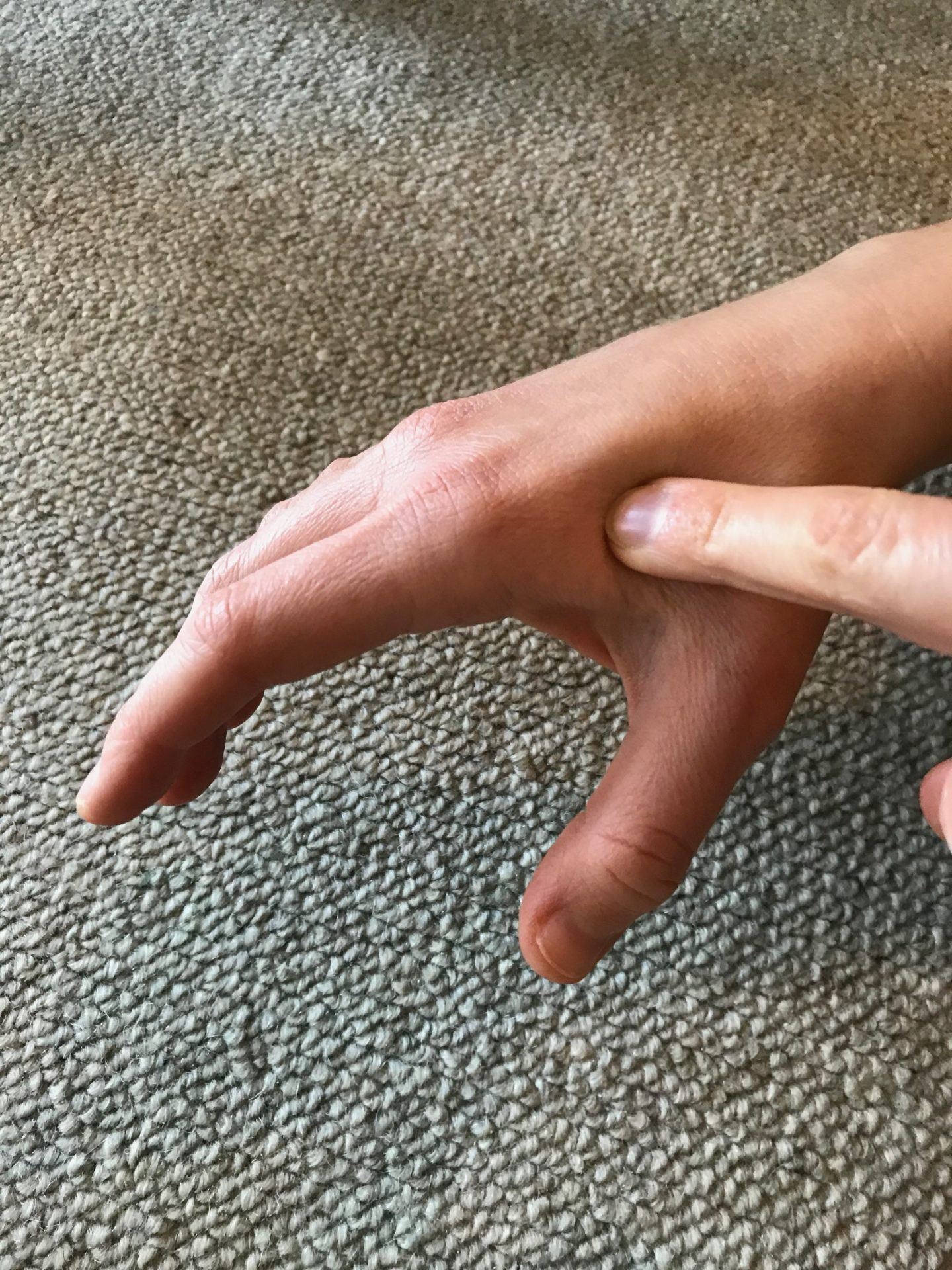 BL 32
This point is located over the sacrum in the second sacral foramen (bone hole). Self-acupressure of this point can be applied by using a tennis ball. When sitting in a chair, hospital bed, or leaning against a wall, place the ball behind you and lean back to apply pressure to this area. Rock gently from side to side. It can help to provide a pain-relieving effect during contractions.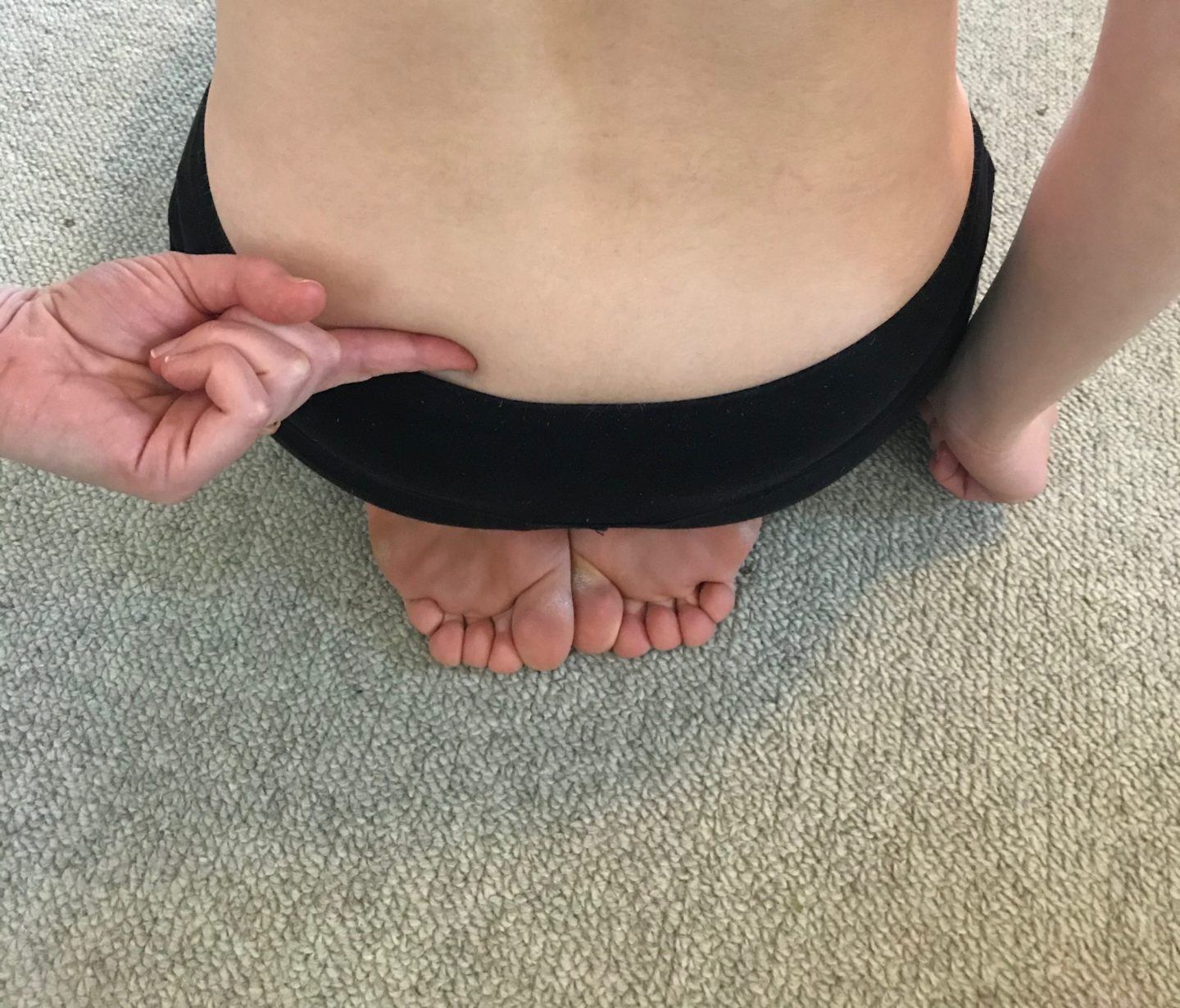 Points to Help Calm The Spirit:
KD 1
This point is located on the sole of the foot. If you divide the sole of the foot into thirds, it is positioned in a small depression at the upper one third, closer to the toes. This point can be stimulated by placing a seasickness band around the foot with the acupressure knob positioned over the point. An acupressure magnet can also be stuck on this point. The mother can then walk around the delivery room, gently applying pressure to the point with each step. It has a profound grounding and calming effect. It can be especially helpful during moments of panic or emotional stress.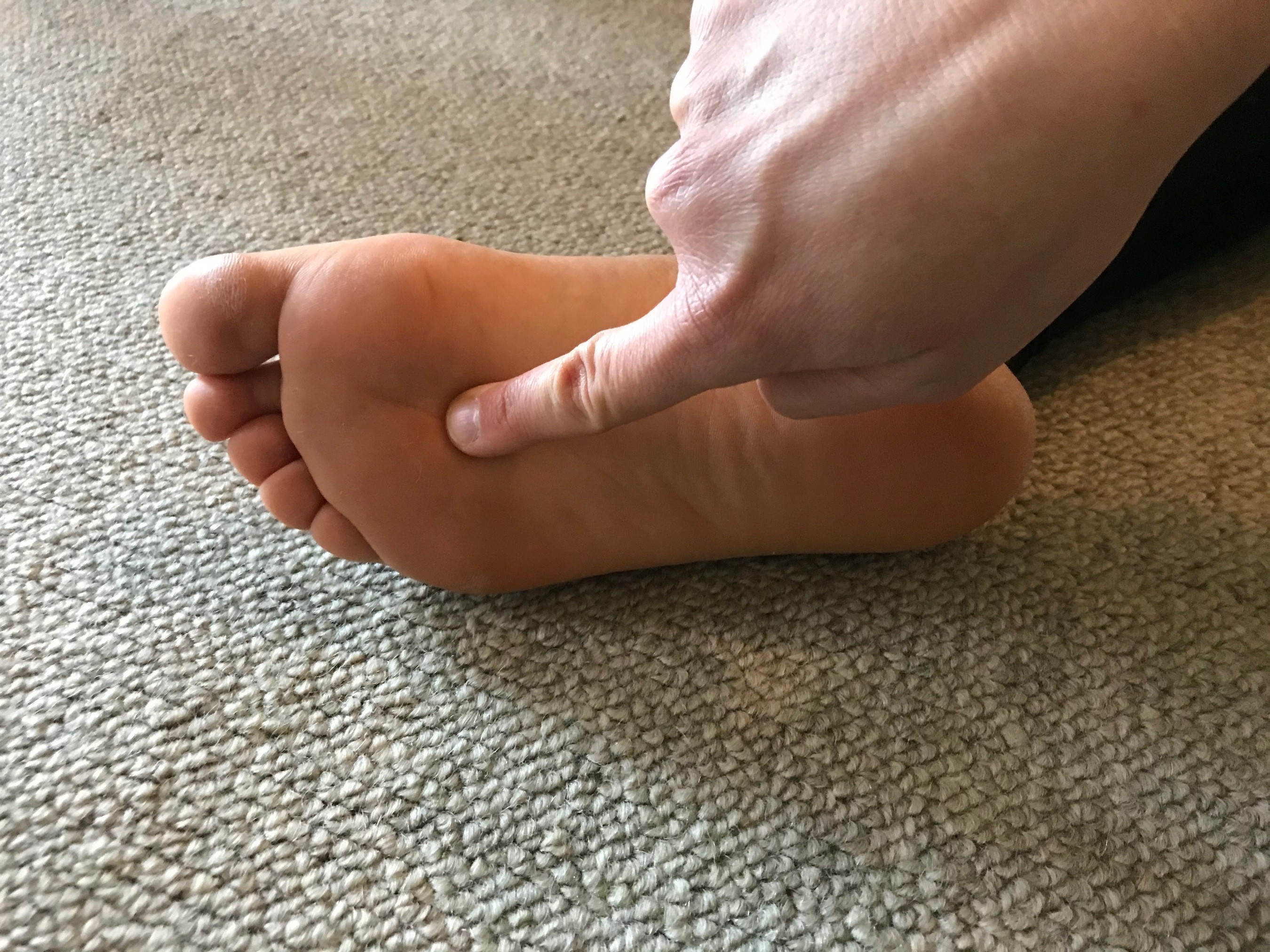 PC 6
This point is located three fingers up from the wrist crease in the depression between the two tendons. This is the point for which the sea sickness bands were designed. It excels at treating nausea, vomiting, and morning sickness. It can be used during labor for this function. However, it is also an excellent point to calm the spirit. Use sea sickness bands or stick-on magnets over this point with gentle stimulation for either purpose. If you don't have any magnets, you can use a lentil held on with a bandaid to stimulate the point.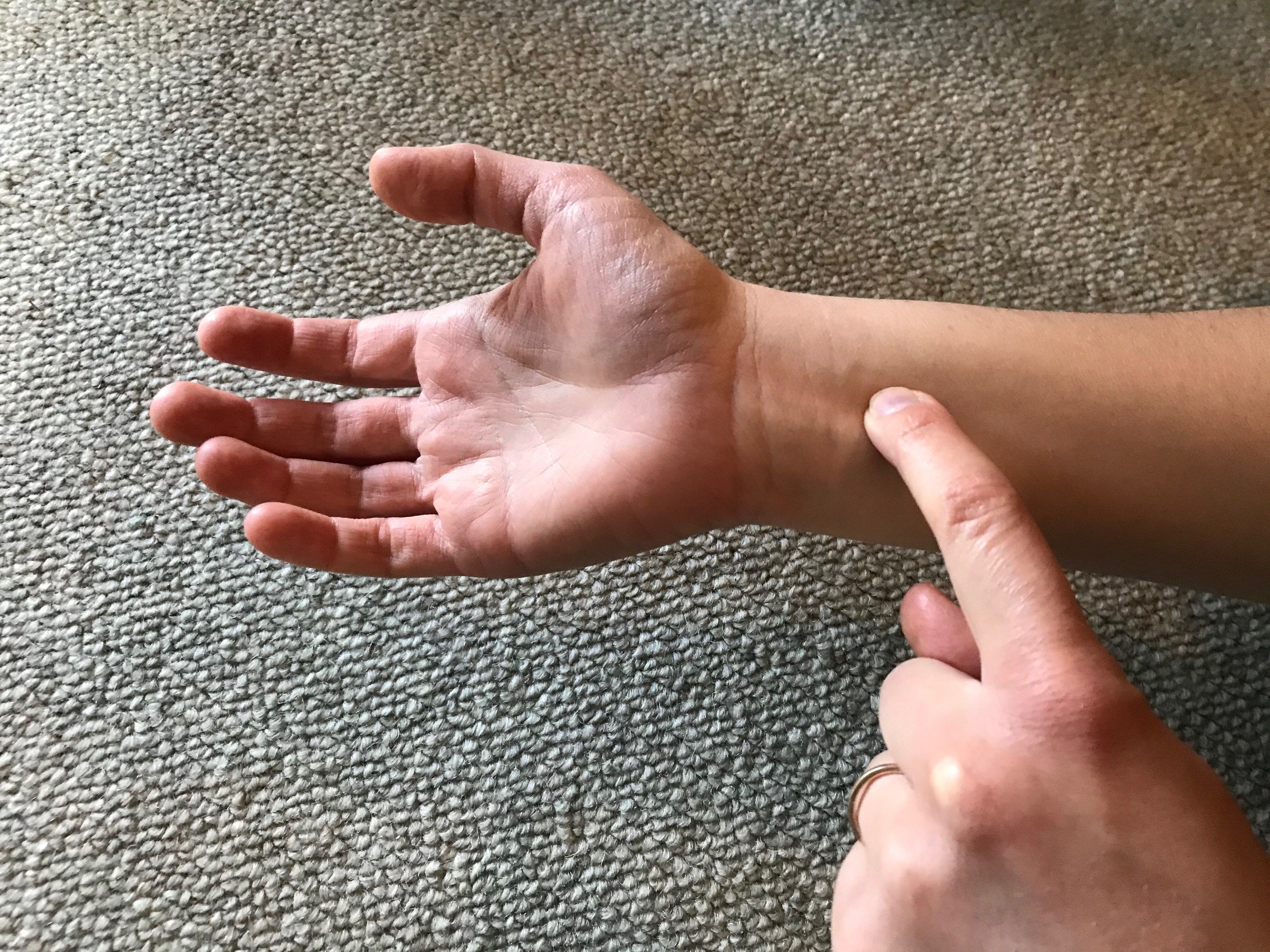 The information presented above is based on a handout created by Debra Betts. We often give this resource to our patients. There are many more acupressure points that may be appropriate for you specifically which are not listed above. For more information and guidance regarding how to prepare your body and mind for this remarkable journey, reach out to any of the acupuncturists on staff at Yinova and schedule a virtual consultation. We are here to support you in all ways possible.
Betts, D. (1997). Natural Pain Relief Techniques for Childbirth Using Acupressure: Promoting Natural Labour and Partner Involvement. Wellington: D. Betts.