It's that time of year again. Did you eat and drink a bit too much over the holidays? I know I did and at this time of year I always feel ready to shed a few pounds and clean up my diet. Here at the Yinova Center January is always "cleanse month" where some staff and many of our patients welcome the new year by eating healthily and taking herbs that clean the colon and detoxify various systems.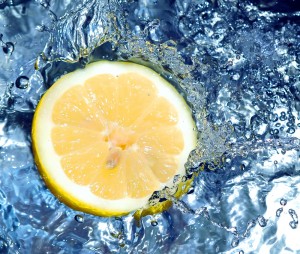 I'm not a fan of fasting and worry about the metabolic effect of living on water and lemon juice for any length of time and so over the years I have developed what I hope is a sensible detox. We use a product made by a wonderful company,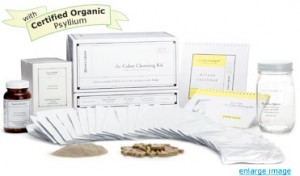 Blessed Herbs, which comes in two stages. First a 7 day colon cleanse and then a 21 day internal cleanse that includes herbs that effect the liver and gallbladder, as well as anti-parasitic herbs and probiotics. Then come herbs that help the bladder and kidneys followed by herbs that effect the lymph, blood and skin. Every year I am amazed by how much better I feel when I reach the end of the month.
As for food, we usually recommend the following.
For the duration of the cleanse avoid:
Caffeine
Alcohol
Processed foods
Fried foods
Dairy Products
Wheat
Red meat
Shellfish
Some people also avoid nightshade vegetables such as potatoes, tomatoes, peppers and eggplant (it's up to you)
Week one starts with a pre-cleanse and then a 5 day colon cleanse which I described in great detail on the blog last year. So feel free to click here for more information.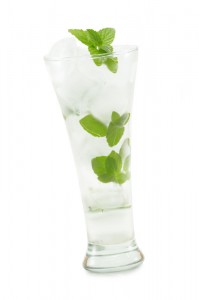 My daughter, Emma and I started our cleanse yesterday along with several of our patients. Many of you have emailed me to tell me what you have been eating and I'm grateful for the inspiration. Here, to give you some ideas, was our schedule. I always start with a bit more food during the pre-cleanse and reduce the quantity as we go through the first week so we don't feel like we're starving.
7am (or upon rising): Glass of room temperature lemon water
8am: Green Tea
10am (breakfast): Oatmeal made with rice dream with some sunflower seeds and frozen raspberries scattered on it
11:30am: (Snack) Green juice made with kale, apples and carrots
1:30pm (lunch): Miso soup. I used Gwyneth Paltrow's miso recipe which is particularly delicious. An apple.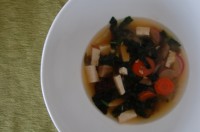 4pm (snack): A small handful of almonds
5.30pm (herbs): Digestive stimulator from the colon cleanse kit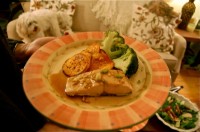 6pm (dinner): Steamed salmon with a sesame and soy dressing served with sweet potatoes, broccoli and pear and lettuce salad. Chia Pudding
8pm (snack): Chamomile tea
9pm (herbs): Toxin absorber from the colon cleanse kit
So consider this an invitation to join us. You can buy the herbal cleanse either at our center or direct from Blessed Herbs. Both Emma and I will blog about what we're eating and how we're feeling and some of the patients have volunteered to share their experience too.
Let's all clean up our acts together as we begin what I hope will be a great year……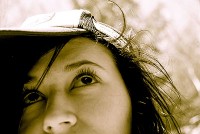 Emma says:
"I've watched my Mom and her friends do this cleanse every year but this is the first time I've decided to join in. I've just finished my first term at college which has involved way too many ramen noodles and late night pizzas. That combined with a Christmas trip home to England means that I'm feeling like a bit of a slug. Today was our first day and to be honest I was hungry. I'm a bit of a sugar addict and oatmeal and rice dream doesn't quite cut it. My Mom made up a bowl of chia seed pudding which she say helps stabilize blood sugar but it looks like frog spawn and I haven't dared dip into it yet. I'm a reluctant cleanser today."
Our Yinova friend Sue emailed me to let me know what she ate (if you are joining us please share your recipe ideas – it really helps to inspire the rest of us)
7am (or upon rising): Water with lemon
8am: Green Tea
10am (breakfast): Irish 30 minute oatmeal with flax seeds, and almond milk ( a sprinkle of raisins)
11:30am: (Snack) Water with lemon 1:30pm (lunch): MUNG BEAN STEW

Recipe: Soak mung beans and green lentils overnight. In a large soup pot combine organic vegatable stock with 1 cup of small green lentils and 1 cup of mung beans. Add 1 large yellow onion, 3 cloves of garlic, lots and lots of fresh ginger, diced carrots, diced butternut squash (peeled), parsley, tbsp tumeric and sea salt. Bring to the boil and simmer for 2.5 hours….Delicious!

4pm (snack): Lemon water
5.30pm (herbs): Digestive stimulator from the colon cleanse kit
6pm (dinner): Ginger tumeric and paprika Chicken with apples and grilled Kale
In a crock pot, put in a layer of ginger and apples, put in whole chicken, cover chicken with rice vinegar and then add tumeric and lots of papikra. Came out great! I had a small portion of the chicken and lots of kale.
8pm (snack): Chamomile tea
9pm (herbs): Toxin absorber from the colon cleanse kit. Mud shake that I have to drink and gag but it's cleaning out my colon. Yahooo!