Early last Saturday morning, a group of Yinova staff and friends headed out to the Floyd Bennett Field in Brooklyn for The Color Run! Known as the "happiest 5k on the planet", the Color Run was started in 2011 to promote health and happiness by bringing people together for a fun run and then covering them with clouds of colored corn starch!
It has grown exponentially since its starting year, in 2013 it hosted over 170 events spanning 30 countries. The organization collaborates with local charities and foundations over the course of its tours.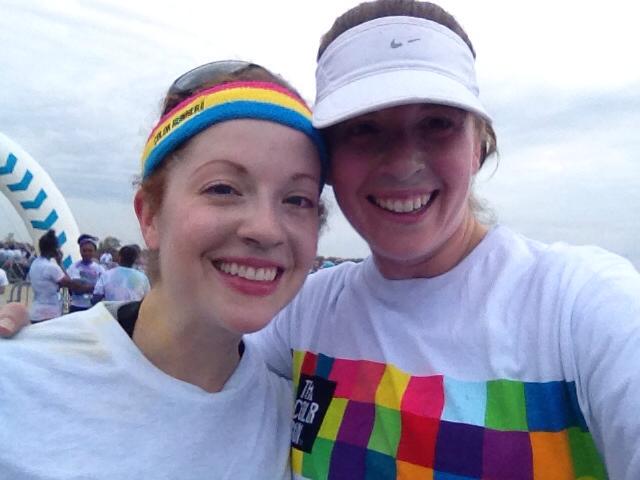 The Kaleidoscope Tour that we participated in was partnered with the Children's Cancer & Blood Foundation and spreads the word about Global Citizen, an initiative designed to raise awareness and incite action for global justice and extreme poverty.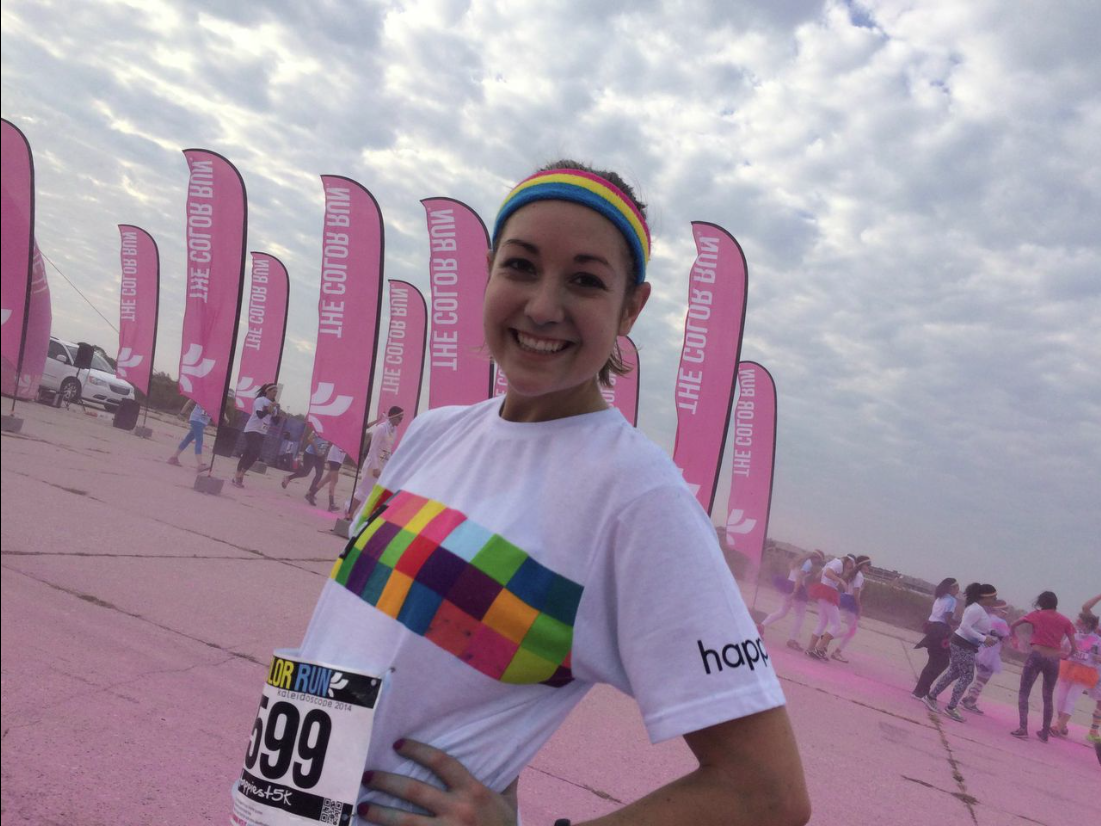 Once we got out to the field, it felt great to be out in the open and not surrounded by towering skyscrapers. The sun was shining through the clouds and there was a faint autumn breeze, it was a beautiful morning! Decked in our brilliant white t-shirts (which did not stay white for long, I might add!) we started the 3.1 miles run a little after 9 am. Throughout the race there were stations that you had to pass through and these stations were each designated a color, so by the end of the race you were covered in layers, the first blue then yellow, and so on! The pink station was really fun, and the people spraying us with the cornstarch in that stain really went wild with it in honor of breast cancer awareness month.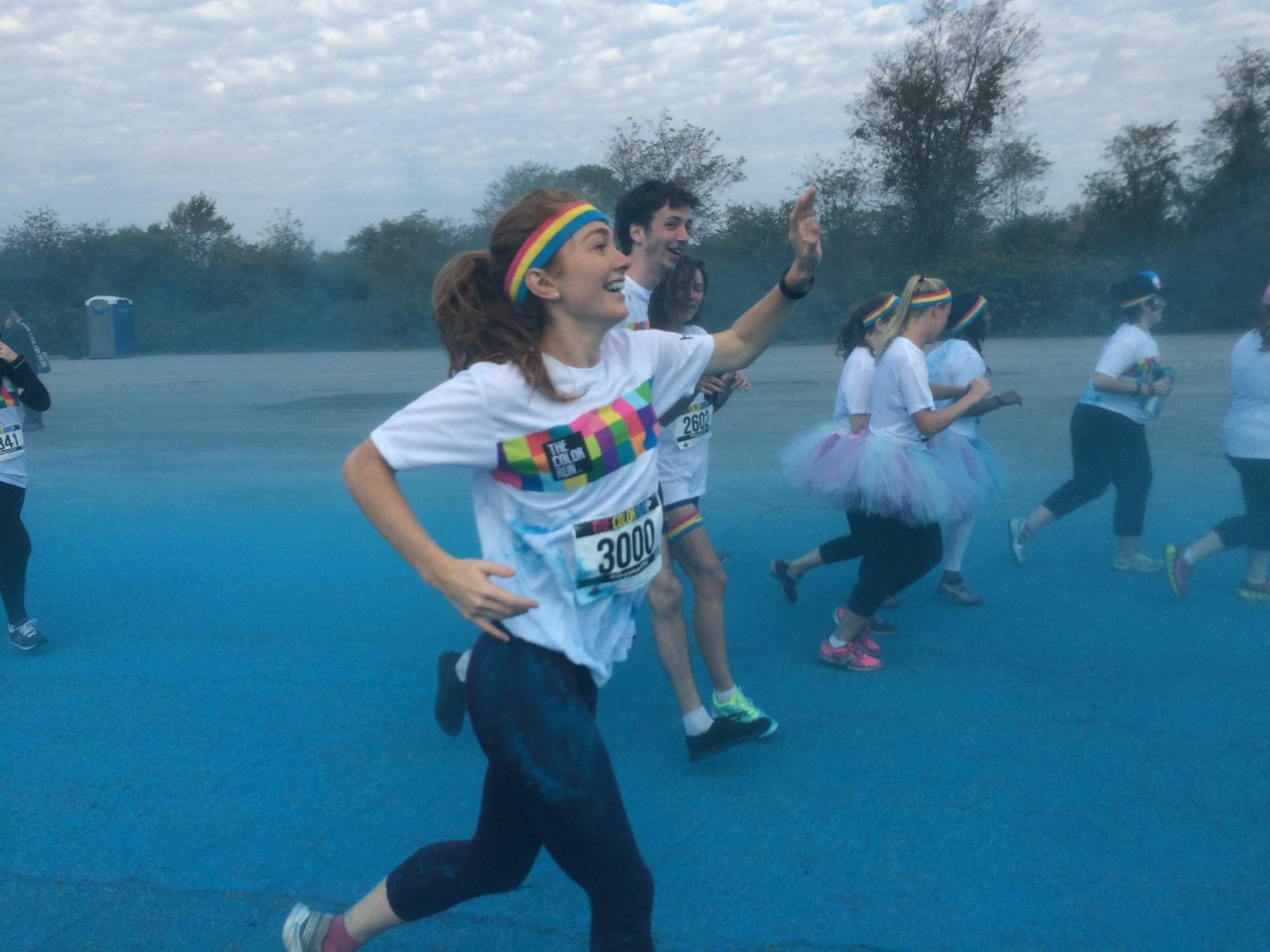 There were people of all ages, kids, teens, adults -some running, some strolling along having a good time. This race is definitely less about how fast you can run, and much more about enjoying the company of others and having a great time.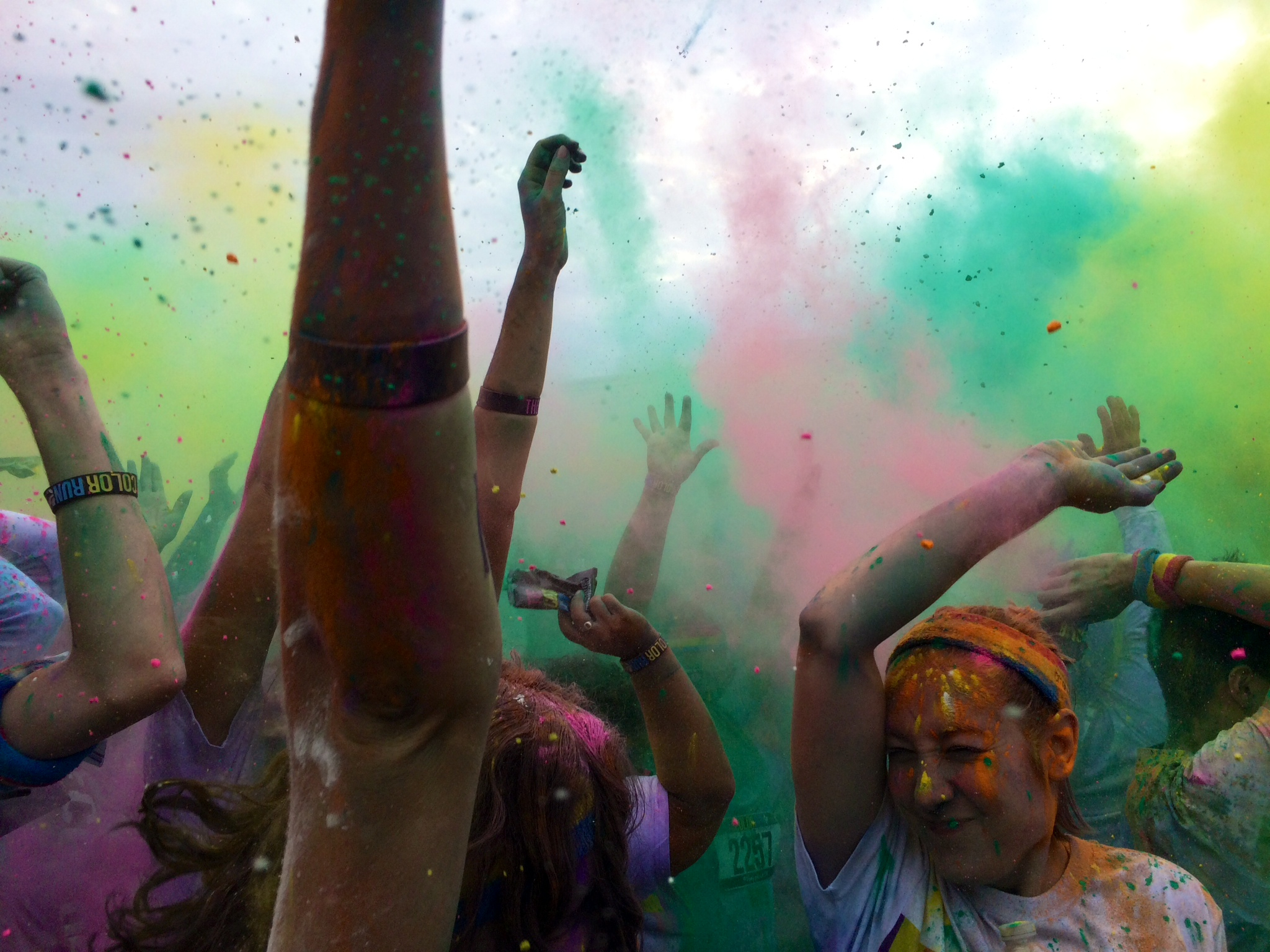 It was so lovely to see so many people out with friends and family. Everyone was smiling ear to ear, it really did feel like the happiest 5k on earth! By 9:30, as we were finishing the race, our t-shirts definitely looked more colorful. Once the race was over, everyone each given their own small packs of color. We then made our way to the dance floor – an odd thing to find yourself on at 10 o clock in the morning! Everyone was dancing and throwing their color packs around!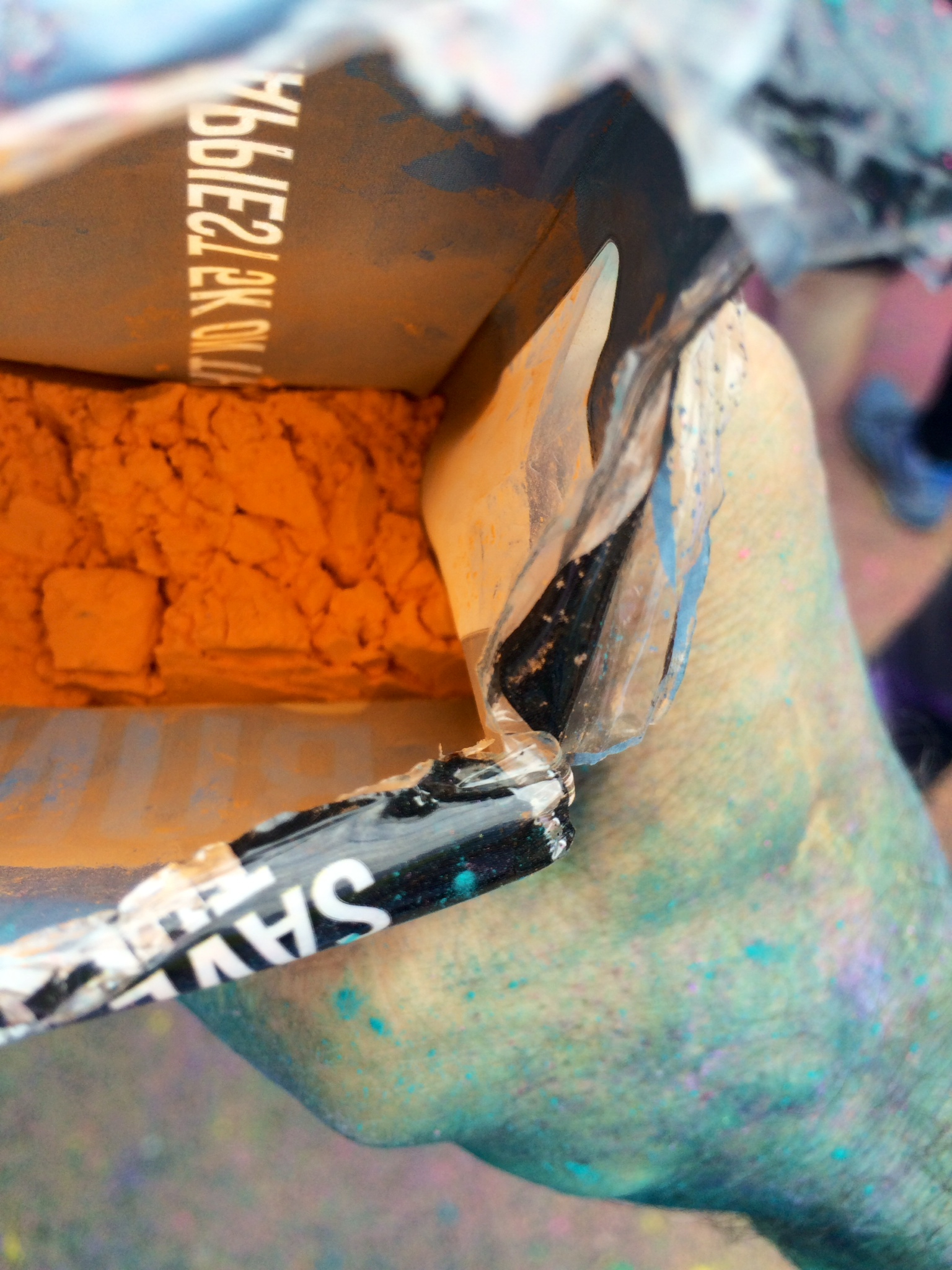 Every couple of minutes the host would announce that it was time for a "color bomb." He would throw more pocks of color in the audience, let the music build-up, and then count us down. On 3…2…1! everyone threw their colored cornstarch up in the air, creating something really beautiful!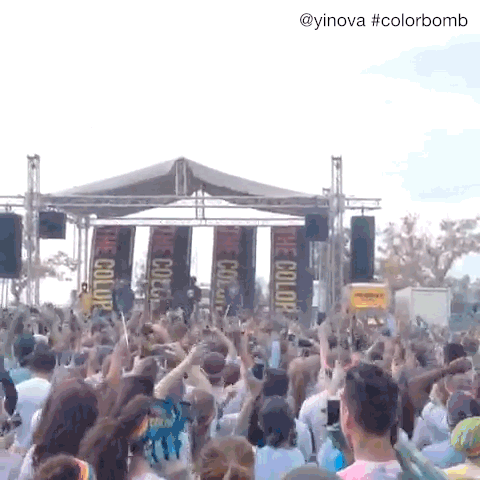 It was super messy, super colorful, and super fun! Everyone was dancing, and smiling, and having such an amazing time just being a part of the event. It was definitely a good way to start the weekend! We will absolutely be doing this next year- so if you would like to join Team Yinova let us know – we would love to see you there!