Did you know that your ear is a microcosm of the rest of your body? "What does that even mean?" I hear you ask!
That means that your entire body is represented in your ear by dozens of acupoints. This microsystem reflects our health and can be used for treatment; in fact, ear acupuncture can be an addition to whole-body acupuncture or as a treatment on its own.
Because your ear is so small, we need to utilize specialized tools to access those points. In-clinic, we would use smaller acupuncture needles specifically designed to access those points in your ear. Another tool we have, which can are in-clinic and beyond, are Ear Seeds. Ear Seeds stimulate acupoints by resting on them gently, not by puncturing the skin. They're tiny stainless steel balls, about the size of a poppyseed, that stays put thanks to a discreet adhesive. Ear Seeds are great because they stay on for a while, and you can re-engage and stimulate acupoints by gently massaging them!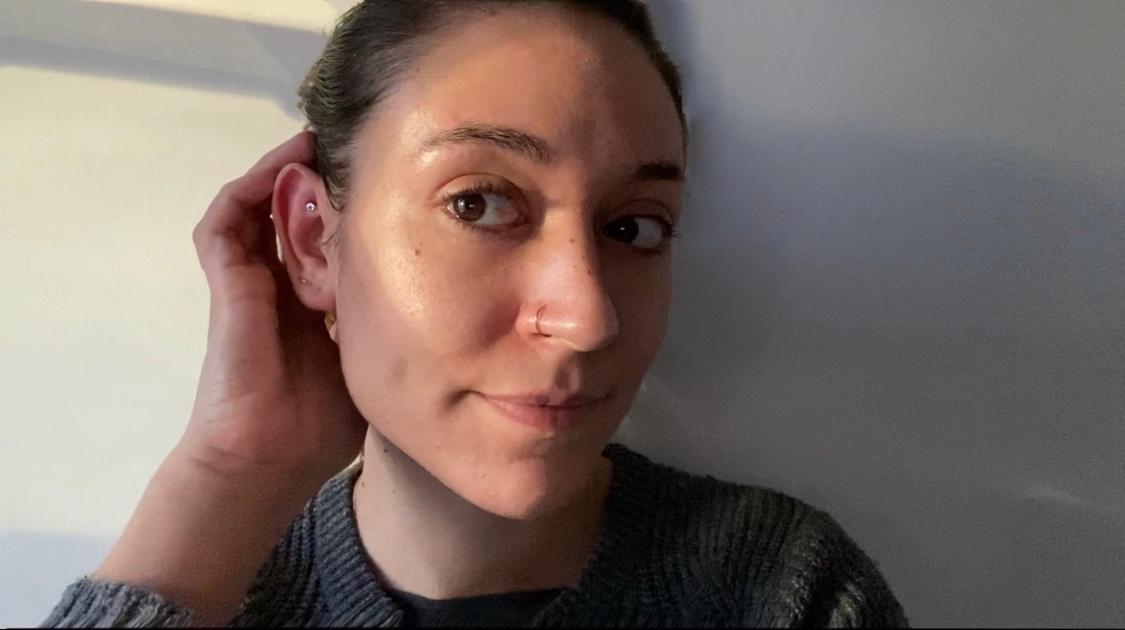 We use Ear Seeds in-clinic to help reinforce the effects of a treatment. Let's say, for example, you're coming in to see us for cramps associated with PMS:
We would use

acupuncture

to move qi.

We would create a

Chinese herbal formula tailored

to your needs to help balance hormones.

And, in some cases, we would use Ear Seeds to help elongate the treatment (perhaps on an acupoint to help manage pain!).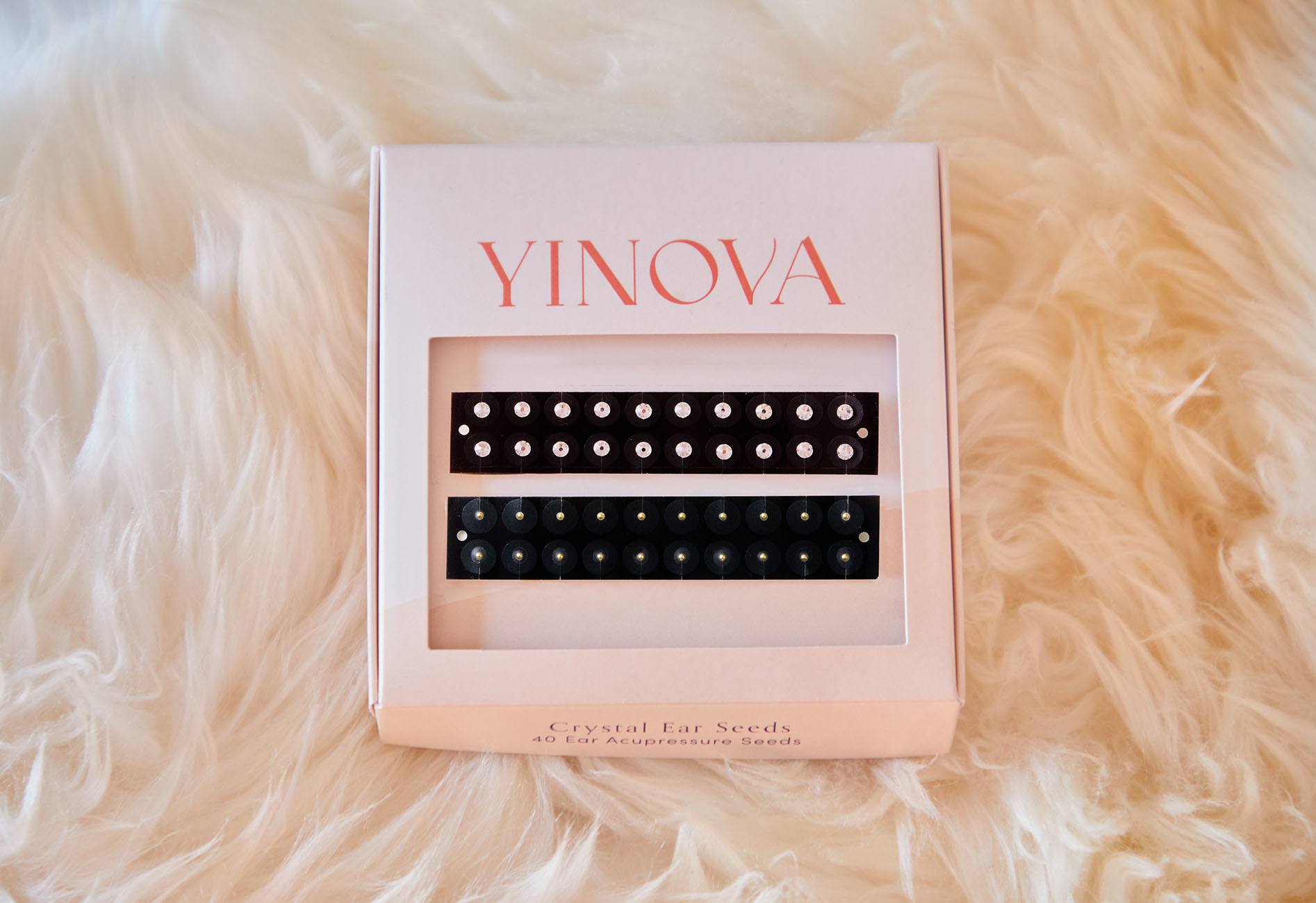 Ear Seeds enable you to bring your acupuncture treatment with you on the go. Yinova's Ear Seeds Kits include both crystal and gold Ear Seeds, which not only look pretty but can also enhance health and wellness when placed at specific points in the ear.
Some of the things they can help with include physical issues such as back pain, internal issues like digestion, and even emotional issues like anxiety, stress, and depression. They work by stimulating certain points that are connected to various organs such as the heart, which is commonly affected by insomnia, and the liver, which is impacted by stress.
All kits come with a map of the ear with helpful acupuncture points you can target to relieve stress, address aches and pain, and support your reproductive health. Your practitioner can also give you additional advice on points that will be helpful to you specifically.
Check out Yinova founder, Jill Blakeway, explaining our Ear Seeds Kit as welll as how ear acupoints can be accessed:
And check out Yinova team member, Emma, showing off her new Yinova Ear Seeds Kit and the relaxing points she chose from the Ear Map, over on our Instagram!