Eyes are often called the window to the soul but they are also a window to your health. When I meet a patient for the first time I always look at their eyes for clues about their well being. We all know that our vision decreases with age, but did you know that you can slow this decline by making some smart food choices? Time and time again research has shown that serious eye problems such as glaucoma, macular degeneration and cataracts can be prevented or at least slowed down with some simple dietary editions. Here are some of the foods to choose if you are trying to give your vision a boost.
Bilberries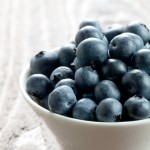 The power of bilberries was discovered by accident during World War 2 when British fighter pilots reported having better night vision after eating bilberry jam. This prompted further research which found that bilberries contain anthocyanins, which improve night vision and increase blood circulation in the capillaries nearest to the eyes. In some parts of the US bilberries are known as huckleberries. If you find them hard to track down it's possible to substitute blueberries.
Carrots
It's not just a myth that carrots are good for the eyes. In fact most orange vegetables and fruits are great eye foods because they are high in Vitamin A and its precursor, beta carotene.  Apricots , sweet potatoes, cantaloupe, and winter squash are other great sources of beta carotene which keeps the surface of your eyes and your eyelids healthy.
Kale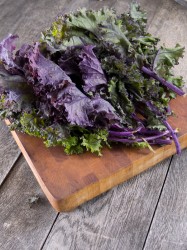 Along with other leafy greens such as spinach and chard, Kale is rich in carotenoids, especially lutein and zeaxathin. Together they protect the retina from wear and tear, the macula from sun damage and and slow down the onset of cataracts. Try this
Kale Sandwich
which has become a YinOva Blog favorite.
Garlic
The whole onion family including leeks, shallots, garlic and onions are rich in sulfur, which is necessary for the production of glutathione, an important antioxidant for the lens of the eye.
Read
More