At the Yinova Center we'd like to support you to have a mellow Monday.
For a limited time* all new patient appointments on a Monday will be discounted by 25% and there will be a further discount of 10% for all Monday follow-up appointments.
Here our front desk associate, Jon Welch, talks about how he made his own Mondays more mellow with the help of our acupuncture team.
Does your voice ever screech in reaction to the blaring alarm piercing the safe cocoon of your blanket?
You hardly wake up when the bright beam of light peeking through the curtain attempts to blind you. It seems like you just went to sleep a few minutes ago, and to add insult to injury, you are five whole days away from being able to sleep past the alarm.
That's right. It's Monday again, and things are already not going as hoped.
Let's face it: Mondays have a stigma. And not that stigmas are ever a good thing, but as far as stigmas go, Mondays have it bad. A British study conducted last year found that on average, people don't even crack their first smile (depending on how one defines a smile) until 11:16 AM every Monday.
I know a thing or two about this, because I have been there. In my life prior to moving to New York and working at the Yinova Center, I was a bank manager by day and actor by night. I remember feeling an imaginary cloud come over me every Sunday evening. The knot would develop somewhere in my lower intestine as I ran through the list of everything waiting for me in my office come Monday morning. The fact that I spent a Sunday with my friends, being outside, relaxing, or working on something creative meant little to nothing, because come Monday I would have a full week of office life from 8-5, heading straight to rehearsals/shows/auditions, and fitting in appointments for my car, teeth or body in between. Somewhere in the mix, I had to make sure I didn't run out of underwear, dragged my way through the kitchen to cook lunch and dinner, and tried my hardest to breathe every once in a while. And for me, it all started on Monday.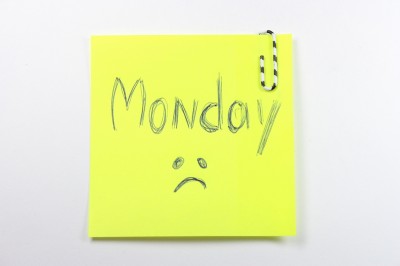 I'm not the only one who can't trust that day judging by the songs, the lines in movies and on television, and all the cultural and miscellaneous references putting the idea in our heads that Mondays have a cruel and unusual way of hurting us. But, it doesn't have to be that way. Without becoming the one in the office to greet Monday morning with a song, smile, pep rally or activity that will bring the ire of your co-workers, there are many things that you can do for yourself to reclaim the traditional start of the week and turn it around.
Mondays are manic, but by treating the day as a launching board into a great week ahead, we hold the power to make the first day in the week far less mundane. At the Yinova Center, our patients tell us they avoid scheduling their acupuncture treatments on Mondays because it's the traditional start of the week, filled with uncertainty and an anticipated pile of to-dos we expect to be buried beneath. However every Monday, two of our finest practitioners, Laura and Dara, hear the stresses of our Monday patients and give them the care they need to start the week productively and with physical and mental clarity.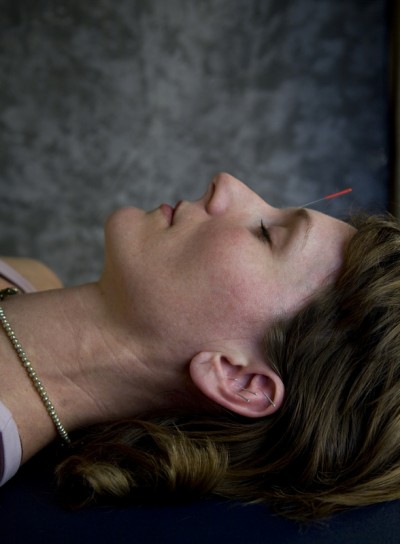 Many months have passed since I last cried, screamed, or enacted violence against my Monday morning alarm. I now often get acupuncture on Mondays to bring the weekend to a close and get a relaxing leap on the days ahead. There is no more whimpering before I leave the door, and I crack my first smile of the day well before 11:16 AM.
If you are anything like me, and want to try a new approach to starting your week off on a healthy foot, then give a Monday tune-up with your acupuncturist a try. Your alarm clock, battered and resented for far too long, will probably thank you.
* Offer ends Monday April 16th