My mom passed away on January 23rd, 2016; it was a day before her fortieth wedding anniversary and five days before her sixtieth birthday.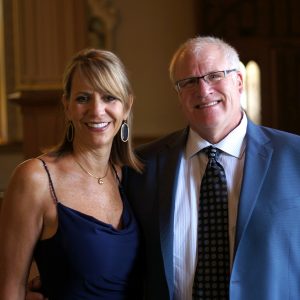 In fifteen months, my mom underwent ten rounds of chemotherapy, two bone marrow biopsies, five spinal taps, three port implantations, a stem cell transplant, two craniotomies, three weeks of intensive rehabilitation, and an experimental trial at Memorial Sloan Kettering. Ultimately, the lymphoma in her brain was too resilient.
I was by my mom's side for the majority of her treatments. Her hospitalization for the stem cell transplant lasted two months and was bookmarked by other hospital stays and rehab. Despite being in an environment dedicated to making individuals healthy, our dietary options were limited to normal cafeteria fare or fast food. Eating was just a necessity and exercise was a luxury.
Everyone in my family responded to the stress differently. My sister lost thirty pounds because she was never hungry. My dad had the opposite reaction; he was also a bit of a garbage disposal and consumed whatever my mom could not finish (especially when it came to the ice cream and treats that we used to tempt her appetite). I maintained my weight, which is largely due to my fast metabolism, but I knew that I was eroding on the inside.
I went to the doctor when I returned to the city (during what would become a period of two months when my mom was technically in remission). Based on my symptoms, the doctor suggested that I may have type-two diabetes—which came as a shock since I did not reflect the common physical associations with the disease. The test came back negative, but the thought of becoming diabetic in my twenties was enough of a catalyst to overhaul my diet and lifestyle.
Soda and refined sugar were the first to go. I stocked my spice cabinet and outfitted my kitchen with proper cookware. I started leafing through old issues of Everyday Food (remnants of a previous relationship) to find recipes and I would compile a grocery list that could sustain me for the week. Being without a job for this period of time allowed me to cook every meal and my repertoire grew very quickly. I began to appreciate the fact that I knew every ingredient that was going into my meal. My digestive system started to normalize and I found that my energy levels were more consistent because I was not riding the highs and lows associated with sugar consumption.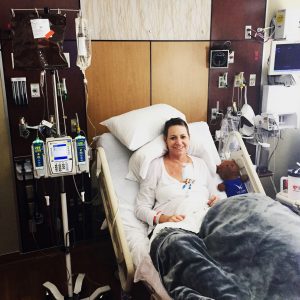 All was going well until my family found out at the end of October that the cancer in my mom's brain had already returned. The stem cell transplant, one of the most aggressive cancer treatments, had failed and five regions of lymphoma were rapidly growing on my mom's brain. Out of traditional options, my mom's oncologist recommended that she do an experimental trial at Memorial Sloan Kettering.
Within a week, my mom moved into my apartment. And between her appointments, I continued to cook. My mom existed
previously on grilled cheese sandwiches, meatloaf, spaghetti and garden salad with French dressing; so, my new, healthy recipes were definitely out of her comfort zone. A true role reversal happened and I, the child, was the one saying, "you eat what I cook or you don't eat." But my mom never protested, she tried what I made and liked everything (or, at the very least, she ate it and never complained).
My mom was largely immobilized and her enthusiasm for life was understandably crippled by her ever-worsening condition. I did not like leaving her alone but the sedimentary lifestyle was weighing on me so I began to work out in my building's small gym. Exercising was a chance for me to feel a modicum of freedom while still being within reach if there was an emergency.
Previous stints in the gym were short-lived because I thought that all of the effort was futile due to my metabolism. I was right to an extent—building muscle while eating healthy meals three times a day was not a possibility for my body type. I started amassing knowledge by following the YouTube channels of personal trainers (my favorite is Jeff Cavaliere of Athlean-X) and my dedication to improving my body increased. I found an organic protein powder (Naked Nutrition) with no added sugar and began supplementing my diet to gain mass that I desired.
My mom and I flew to Dallas to celebrate Christmas of 2015 at my sister's house. She had been on the experimental trial drug for a month and there were no visible signs of improvement. I think that everyone except my mom knew that it would be our last Christmas together. She remained a bit ignorant about her fate, but I think that it was for the best. The new year brought more misfortune; my mom, who was in Kansas at the time, was rushed to the hospital after she experienced a paralyzing numbness. Shortly thereafter, the decision was made to end the experimental trial and make arrangements for the inevitable.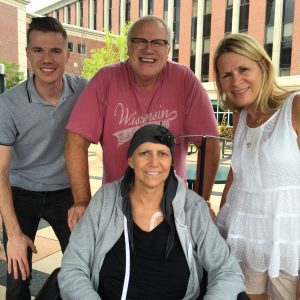 Uncertainty about the timeline and my distance made me restless; I channeled this energy into working out. Having a healthy outlet, especially one that grounded me in the present, was a blessing. Stereotypical coping usually involves excessive drinking, or eating terribly, or making rash judgments, but I think that it is important to know that the energy of fear and grief do not have to have negative ramifications. It is very possible to grow and better oneself while enduring hardship.
The changes to my life in the aftermath of my mom's death have been drastic. In many ways, I do not relate to the Logan that existed before my mom was diagnosed. I admit that I often envy the simplicity of the life that I lived, but I would never consider reverting to my old habits. My co-workers love to remind me about the times that I used to come in with McDonald's, or a forty-eight ounce jug of Mountain Dew, or way too much candy; they give me a hard time about my regiment and my obsession with the gym. These expressions just make me feel fortunate to work amongst such skilled healthcare practitioners who take a vested interest in both their patient's and co-worker's wellbeing.
Cancer is reflective of life as a whole: unpredictable and largely uncontrollable. A woman who rarely drank, never smoked, never did drugs, and regularly exercised became a victim. With that in mind, it is hard for me to recommend that anyone shift their lifestyle to one that restricts pleasure derived from eating poorly or forgoing any health-detrimental activity. My only counterargument is that everyone should try to feel as vibrant as they can for as long as possible because our wellbeing can disappear in a flash. Plus, you poop better.