The emotional life cycle is dynamic, spontaneous, and often in flux. Ideally, it is also homeostatic, meaning that it maintains a steady equilibrium even when things are a bit unsteady in our environment. However, sometimes things get a bit too overwhelming, and our systems can respond by being hyper alert, leaving us feeling anxious, drained, and depleted.
Anxiety can whip us up into a state of being frantic, frayed around the edges, and fatigued. If you're having racing thoughts, and difficulty settling into restful sleep, insomnia may also creep in.
When this cycle of being wired and tired continues, we may become lethargic and depressed.
Anxiety is a totally natural expression of the emotional landscape, and often a reminder that we need extra support. One of the quickest tools I have for working with these feelings are using essential oils. Oils present an opportunity to pause, adjust your perception, and interact with what's coming your way with clarity and ease. Let's dive into simple ways to incorporate oils into your self care routines and rituals.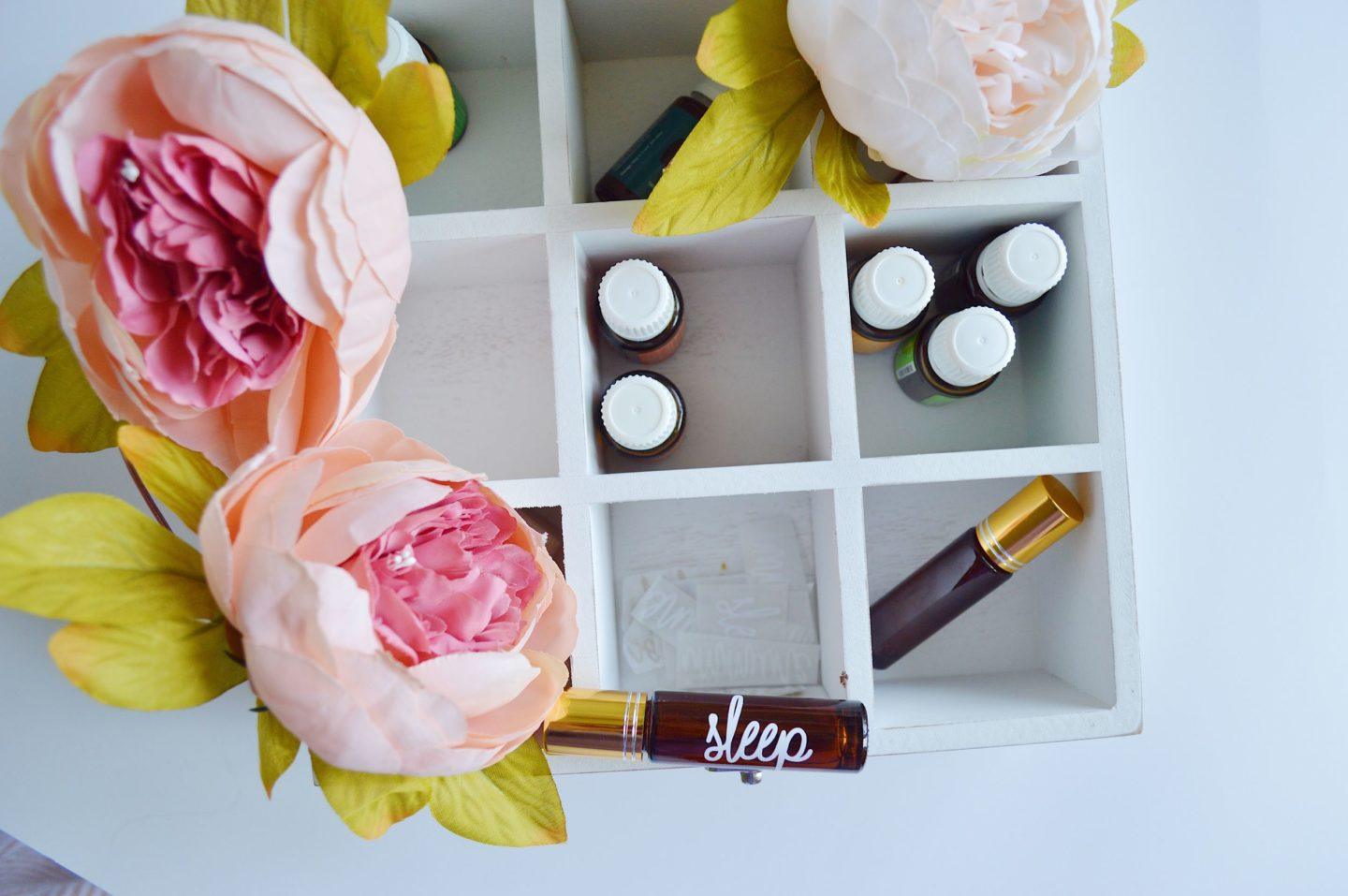 The primary ways of using essential oils are through inhalation and topical application. Inhalation can be as easy as opening a bottle and taking a few deep, present breaths to create a shift. You can also use a diffuser to perk up your home or office as you go about your day. Topical application can be a drop or two on palms and soles of feet combined with a few deep breaths as you are applying them, or adding them to the bath (see below). In clinical practice, I frequently use oils on acupoints alongside acupuncture treatment. This is a subtle and powerful way to facilitate healing, and seal your treatment as you transition back into your day.
Here are my top oils for easing feelings of anxiety and promoting deep rest:
1. Lavender: I think everyone knows the wonders of lavender, and how it is calming, harmonizing, and renewing all at once. There's even a recent study on mice that sniffing the linalool component in lavender had similar anxiety-reducing success of Valium without the challenging side effects of taking benzodiazepines.
Tips for using: Lavender is wonderful all by itself and also plays nice with others as you'll see below. A few drops on your pillow at night can help promote restful sleep, and taking a few deep breaths with lavender under your nose can give you an emotional reset when you're on the go.
2. Orange: Here is a winner for both evening wind down and afternoon pick me up. It is gentle and kids especially love it! Orange helps to balance mood swings and calms the mind.
Tips for using: I like this one in the diffuser with lavender and cedarwood for sleep, and with bergamot and peppermint during the day to boost mood and keep my energy steady.
3. Bergamot: A phenomenal citrus oil to drop in, regulate your emotions, and harmonize your mood. I use this daily on myself and patients alike!
Tips for using: There is an acupuncture point in the ear called shen men. You can see the location of the point here. Take one drop of bergamot oil between your two pointer fingers and lightly hold the oil to the point. Take several rounds of breath and simply notice how you feel, inserting a pause and taking time for yourself.
4. Clary Sage: This is the queen oil for hormonal regulation. Clary Sage relaxes muscles and eases constraint in the body. It has the simultaneous ability to both relax and restore as well as stimulate to alleviate sluggishness and stagnation.
Tips for using: Want to elevate your next bath? Take 2 cups of epsom salts and dissolve approximately 10 drops of clary sage, lavender, and cedarwood oils. Add that mixture into your bath water for an extra soothing soak.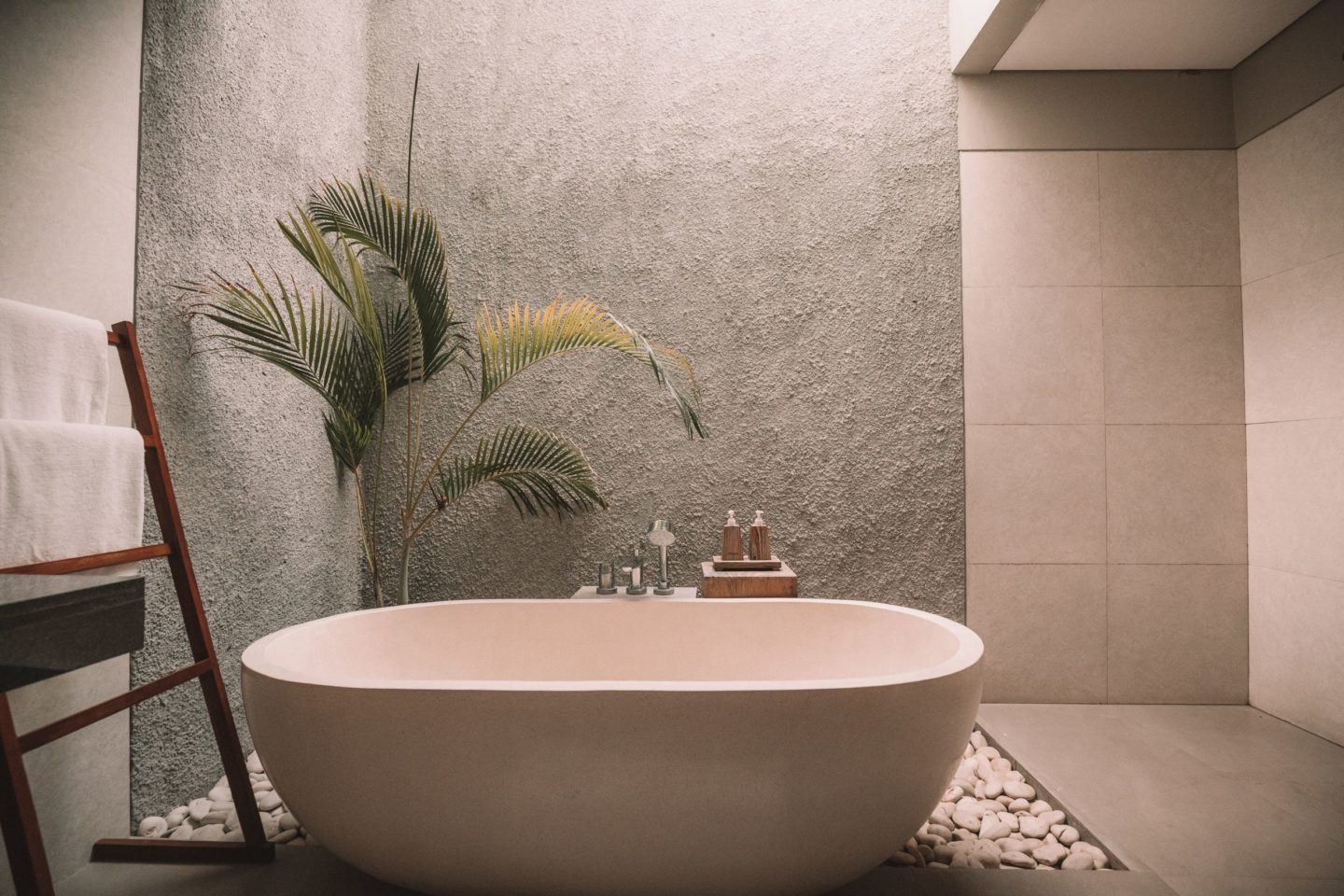 5. Cedarwood: Because of its woody nature, this oil is deeply grounding. It draws us back into the present moment and has a calming effect.
Tips for using: If you are feeling jittery before bed, take a drop or two of this and rub kindly into the soles of your feet to help you settle into sleep.
One last note on using essential oils: quality matters, and varies widely. Make sure you are using pure oils that haven't be adulterated or processed with any synthetic additives. The FDA does not regulate essential oils, so it particularly important to make sure you are using a safe product. Do inquire about sourcing and testing to ensure you are using oils that are optimally effective in supporting your health.