Your diet should support your goals for greater health but it shouldn't be a burden.

NUTRITIONAL COUNSELING NYC
Based on the YinOva Method, we offer a range of services to help you identify and reach your dietary goals. These combine the principles of Chinese medicine with up-to-date nutritional advice. Our nutritional counselor Carlin Greenstein works hand-in-hand with your acupuncturist and/or Naturopathic Doctor to develop a program that is just right for you. From individual counseling, to group workshops and cooking classes she can give you fun and practical tools to help you and your family eat healthy, balanced and delicious food.
The Power of Food
Every medical system, throughout the ages, has stressed the importance of diet to overall health and vitality.  A diet that is unbalanced either in quality or quantity can create imbalance within the body.  Never before has our food contained so many chemicals in the form of preservatives, flavorings, colorings, emulsifiers, hormones and antibiotics as well as the residue of pesticides and fertilizers from modern farming methods. Consequently it makes sense to eat as many whole, unprocessed foods as possible.
In China, food is used as medicine, so, based on your Chinese diagnosis, Carlin may suggest that you add specific foods to your diet.  For example, a patient with the Chinese diagnosis of blood deficiency will be asked to increase their intake of good quality organic protein. Carlin will help you find ways to incorporate these healing foods into your life easily by teaching you delicious recipes and introducing you to new products.
For
fertility
patients and couples trying to conceive, Carlin's advice is based on the fertility types  in Jill's book
Making Babies
. You can find out your
fertility type here
and get some advice for your type
here
.
Why focus on nutrition? Because people who take our nutritional advice tell us they have
more energy
better mood
improved sleep
a better hormonal balance
less weight fluctuations
a greater ability to handle stress
With Carlin's guidance, you'll find it easy to implement the dietary suggestions that your acupuncturist gives you and you'll get the support you need to eat in a balanced and harmonious way.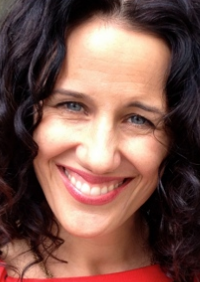 Find out more about Carlin Greenstein, the nutritional counselor at the YinOva Center. Carlin has been a private chef for over 15 years and has assisted hundreds of clients to realize their health and dietary goals by helping to make sound food choices. Carlin is a graduate of the Food Studies and Nutrition Masters Program at New York University and the Natural Gourmet Institute for Health and Culinary Arts. Book an appointment and let Carlin help you to make better decisions, customized just for you!