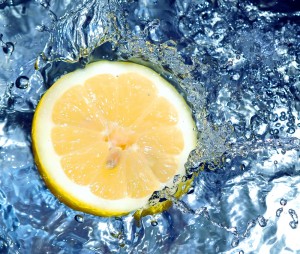 Welcome to the third week of our Yinova Cleanse. I have loved hearing from you all by email and it's fun to think that so many of us are doing this at the same time. Last week we took herbs that clean and protect the liver and gallbladder as well as herbs that kill parasites and probiotics to replenish intestinal flora. Every year I find week two to be the hardest of the cleanse. How was it for you?
This week we will be taking herbs that cleanse and tonify the lungs, kidneys and bladder.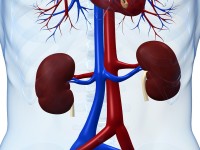 Our kidneys, though small, work incredibly hard. Every day the equivalent of 250 gallons of blood pass through our kidneys, which extract toxins and excess water. The kidneys contain tiny tubes called nephrons which over time can become mucusy and congested. Our aim this week is to help clean these tubes so that they kidneys can function better. Sluggish kidney function can make you feel lackluster and tired so you can expect to have more energy as your kidneys cleanse. In Chinese medicine the kidney is also associated with willpower and poor kidney function is linked to fear, lack of motivation and insecurity. Hopefully the work we do this week will help us to be bolder and more motivated.
Our lungs take in oxygen which is absorbed into the blood to support every process in the body. They also get rid of carbon dioxide which is a by-product of the body's energy production. However, over time the pollution we breathe makes the bronchial tubes in the lungs constrict and produce mucus. This impairs our lung function, causing us to take in less oxygen and thus making us tired and sluggish. In Chinese medicine poor lung function is associated with grief and sadness. So the work we do this week should help us to feel more positive and joyful.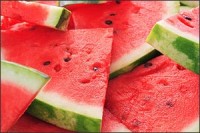 We will be continuing to eat in a way that causes the minimum of stress to our bodies so that our energy can be directed to healing and cleansing.
Avoid :
Dairy products
Red Meat
Alcohol
Coffee
Processed foods (Emma and I have cheated a bit by using some processed foods from the health food store such as rice crackers, rice bread and oatcakes – I'm fine with this)
Wheat
Processed sugars
Shellfish
Optional: Nightshade vegetables
Have you noticed that you are less hungry and have fewer cravings? I have found that eating consciously has made me want smaller portions and so far I have lost 6lbs. Like many of you I am also noticing that my skin looks better and I have more energy.
Here is a recipe for baked tofu with gravy which I ate for dinner last night with broccoli and roasted sweet potato.
Baked Tofu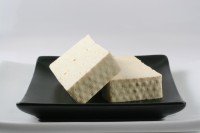 1 12 oz block of Tofu
1/4 cup tamari
2 tbs of sesame oil
Press tofu block between two plates, weighted down with a cast iron pan, large bowl of water, or heavy cans, for about 30 minutes
To make marinade, simply whisk together the ingredients in a bowl
After tofu is pressed, cut the block into slices 1/2 " thick
Place pieces of tofu into baking dish, and cover with the marinade
The tofu can sit overnight in the marinade but should sit for at least 1 hour
Preheat oven to 375 degrees.
Bake tofu about 35-45 minutes, or until all the liquid is absorbed.
Serve with Veggie Gravy
Veggie Gravy
1 Pint Veggie Stock
3 tbsp Nutritional Yeast
4 level tbsp Brown Rice Flour
1 tsp Marjoram
2 fl oz sunflower oil
1 1/2 tsp Earth Balance (or other vegan spread)
2 tbsp tamari
1/4 tsp mustard powder
1 clove garlic
Put the nutritional yeast, brown rice flour, marjoram and mustard powder in a saucepan and stir over a low heat until the ingredients become fragrant
Add the oil and earth balance and continue to cook over a low heat stirring for 3 minutes
Add the stock and bring to a boil stirring constantly to avoid lumps.
Lower the heat and simmer for 5 minutes stirring occasionally
Add tamari and garlic and continue to simmer for a further 3 minutes before serving.