We've made it! Welcome to the fourth and final week of our Yinova Cleanse. I know from many of you that you are feeling much better. People tell me that they have more energy and that their friends and loved ones are commenting on how well they look. Almost all of us have noticed that our skin looks better. Those of us who needed to, have lost a few pounds. Like many of you I want to take the healthy eating habits we have developed and incorporate them into my daily life. So let's commit to supporting each other as we make healthy nourishing food choices.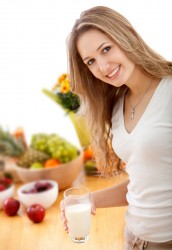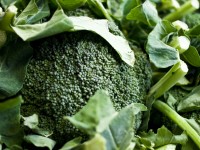 This cleanse started with a colon cleanse and moved on to a cleanse of our large digestive and filtering organs the liver and gall bladder. We then took herbs to help our bodies eliminate parasites and followed this with probiotics to repopulate our digestive flora. Last week we cleansed the kidneys and bladder and this week we culminate in a detox of our lymph and blood along with our skin.
The blood's job is to nourish all the cells of the body. It delivers oxygen and other essential substances and picks up carbon dioxide and wastes and transports them to the elimination organs to be disposed of. As well as this role in transporting nutrition and waste the blood plays an important part in our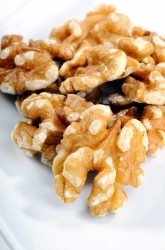 body's ability to defend itself. When we cut ourselves our blood forms a clot in order to prevent bleeding and when we are invaded by a pathogen the blood is our first line of defense. It is the liver's job to make sure that the blood remains clean but if the liver is sluggish and not doing it's job properly the blood attempts to rid itself of toxins through the skin. This can cause rashes and skin problems. That is why we cleanse our livers before we start this final stage and cleanse the blood.
Lymph is a watery fluid that moves throughout the body in lymphatic vessels. Lymph is important for fluid balance, it plays a role in removing waste and debris from the body and also attacks foreign invaders. Unlike blood which is pumped around the body, lymph's progress through the vessels is slow as it relies on muscle contractions to move it through the body. As it slowly circulates lymph passes through nodes which act as filters, helping to destroy micro-organisms and debris.
To speed up the process of cleansing via the lymph it helps to go on a brisk walk or have a massage.
Here are some more detox recipes from my kitchen that Noah, Emma and I have enjoyed.
Tofu Scramble
During our month long cleanse I have mostly chosen grains and fruit for breakfast. Today my husband wanted a change so I put together this tofu scramble for a hearty breakfast without eggs. It got a thumbs up from Noah and so I thought I'd share it with you.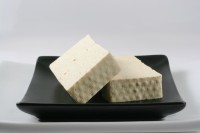 4 green onions, chopped
3 medium sized mushrooms, diced
1 tbsp olive oil
1 block of firm tofu
1 tomato, diced
1 tsp dried marjoram
1 tsp dried oregano
1/2 tsp ground cumin
1/2 tsp turmeric
1/4 tsp cayenne pepper
1 tbsp miso paste
2 tsp Bragg's Liquid Aminos
1/4 cup water
Salt and pepper to taste
1/4 cup chopped fresh cilanto
Heat the oil in a frying pan and add the mushrooms and green onions
Saute over a medium heat for 5 minutes
Add the tofu along with the marjoram, oregano, cumin, turmeric and cayenne
Squish the tofu with a wooden spoon until it is broken down and looks like curds
Add the water, miso, Bragg's, and tomato and simmer over a medium heat for 5 minutes, stirring occasionally and adding more water if it starts to stick.
Taste and add salt and pepper if necessary.
Take off the heat and add the chopped cilantro and serve.
Split Pea Soup
I love split pea soup and usually use a ham hock to give mine flavor. For this version I added umeboshi paste and a sprinkling of smoked paprika and was pleased with the smoky salty flavor this gave it. Not quite the same as ham stock but not far off.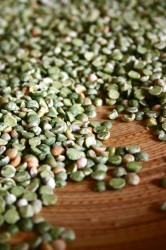 1 large onion, chopped
1 tbsp olive oil
1 large carrot, diced
1 stick celery, diced
1 tsp thyme
1 tsp marjoram
2 cups split peas, washed and drained
5 cups water
1 tbsp Better than Bouillon Vegetable stock
1 tsp umeboshi paste
To serve: Olive oil and a pinch of smoked paprika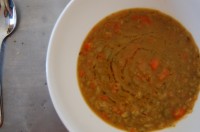 In a large soup pot fry the onion in the olive oil over a medium heat until translucent.
Add the carrots, celery, thyme and marjoram and put a lid on the pan
Allow the vegetables to sweat over a low heat for 5 minutes to release their juices
Add split peas and water and bring to a boil
Add the vegetable stock and umeboshi paste and boil gently for 30 minutes or until the peas are soft
Using an immersion blender, blend the mixture briefly so that some of the vegetables break down and thicken the soup. Make sure to leave most of the vegetables intact though.
To serve sprinkle with smoked paprika and a swirl of olive oil