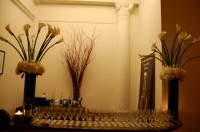 When we decided to have a party at the YinOva Center, Mark our trusty manager was charged with the task of creating the perfect cocktail. We, the YinOva team, chipped in our suggestions…. healthy but not too healthy…light but intoxicating…fruity but not too sweet and someone (who shall be nameless) requested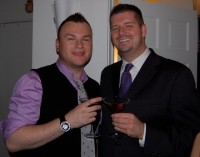 that it act as a blood tonic and be full of antioxidants. Poor Mark was faced with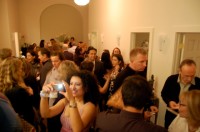 the unenviable task of meeting all our requirements and miracle of miracles he succeeded with the YinTini. The party was a huge success. 150 people turned out on a cold and rainy night to mix, mingle,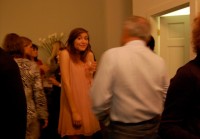 celebrate,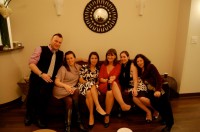 eat good food and drink the YinOva YinTini. We owe a huge debt of gratitude to Charles Ferri of
Star Vodka
who provided the alcohol that made our party swing. Distilled in the Cascade Mountains, Star Vodka is filtered five times through natural lava rock making it almost….healthy. Enjoy the pictures of our celebration and here by popular request is the recipe for our YinTini. 1 Part Gluten Free Star Vodka 2 Parts Pom Pomegrante Juice Agave Nectar to taste Fresh Lime Juice Garnish with Lemon Twist Our non alcoholic version replaced the Star Vodka with seltzer and was called the YinOva Elixyr.