Pregnancy is such a beautiful time in a woman's life. Except for the back pain, sciatica, carpal tunnel, and other aches and pains that come with it. Approximately one-half of all women report experiencing some level of back pain during their pregnancy, causing some expecting mothers to feel that this is normal and to be expected when you're carrying a child.
One of the hormones produced during pregnancy is called relaxin. This hormone helps ligaments loosen up for delivery, especially ligaments in the pelvic region. However, loose ligaments alongside the increased stress of the abdomen on the lower back? That's a recipe for pain. Not only that, but those tense muscles and ligaments may prevent the baby from comfortably assuming the best position for birth.
That's where Chiropractic work comes in; specifically, The Webster Protocol. When we adopt this protocol, what we are doing is using gentle pressure in order to minimize dysfunction and discomfort in the sacroiliac (SI) joint, the joint between the sacrum and the pelvis. Through doing this blood circulation & nerve signaling are improved which not only reduces pain and inflammation but also enhances joint function.
Receiving chiropractic care during your pregnancy not only reduces pain, but can also help to assure that your baby is in the optimal position so that delivery goes as smoothly as possible. Studies have shown that mothers who utilized chiropractic care during their pregnancy have decreased labor time and easier deliveries along with increase overall comfort.
I know, chiropractic care during your pregnancy seems a little scary. However, research has shown that it is in fact very safe. Just make sure that when you are looking for a chiropractor that they are trained in pregnancy and have a special table or pillows that allow you to lay down comfortably. Discuss these options with your health care provider; if they are not yet familiar with chiropractic care and pregnancy, ask them to find out more about its many benefits.
Most importantly, look for options that support your body's natural abilities to function and heal, and find a team of providers who are respectful of your decisions and wishes.
---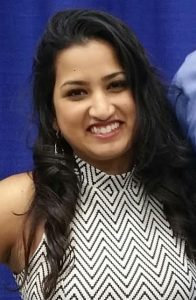 Dr. Ritika Merai is a Doctor of Chiropractic. She holds a doctorate degree in Chiropractic and a Masters's in Applied Clinical Nutrition. She attended Caldwell University and New York Chiropractic College. Dr. Merai has taken many post-graduate courses in Rehabilitation and Functional Assessment of the Spine and Extremities. She utilizes soft tissue therapy and kinesiology taping. Dr. Merai has been trained in The Webster Protocol and often combines Chiropractic and Obstetric care.